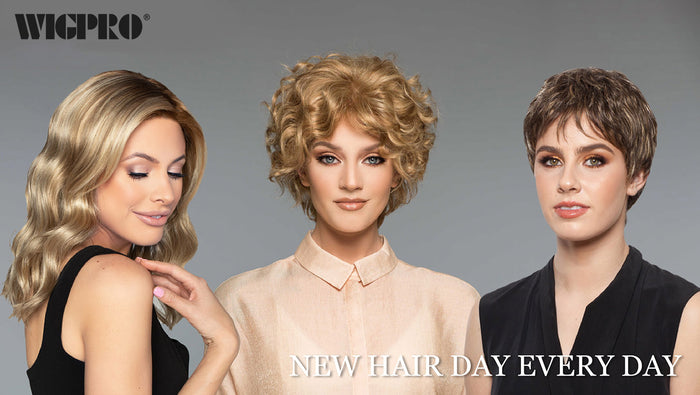 Wig Pro provides high-quality human hair and synthetic hair wigs and hairpieces for men, women, and children in a variety of cuts, style, lengths, and colors. The exclusive Wig Pro technique produces silky and lustrous hair extensions, wigs and hairpieces that create a flawless, natural look.
Whether you're looking for a toupee, a child's wig or clip in hair extensions to enhance your look, Wig Pro is here to help you achieve your desired look.
+

Hair Type
+

Length
+

Texture
+

Construction
Hair Type
Extension Length
Construction
Quality Wig Pro Wigs, Hairpieces and Extensions for Men, Women and Children
Great looking hair and stylish hairstyle can enhance anyone's look. Wig Pro makes quality wigs, hairpieces, and hair extensions of real human hair as well as synthetic hair materials to help make you look your best. With Wig Pro, you'll find a variety of wigs for women and kids as well as toupees and hairpieces for men, wiglets, hair toppers, hair extensions, hair weaves and clip in hair. You'll have a wide selection of lace front wigs, human hair wigs, monofilament wigs, medical wigs and ¾ headband wigs to choose from.
Wig Pro produces human hair hairpieces and wigs using a unique, specialized procedure whereby the hair's cuticle is maintained. This means your new Wig Pro wig or hairpiece will feature silky smoothness and shine and offer high style ability and a flawless, natural look.
For that great looking head of hair that is easy to manage and style and which looks natural, browse Best Wig Outlet's selection of Wig Pro wigs, hairpieces and hair extensions so you can find the comfortable style that fits your personality and lifestyle.