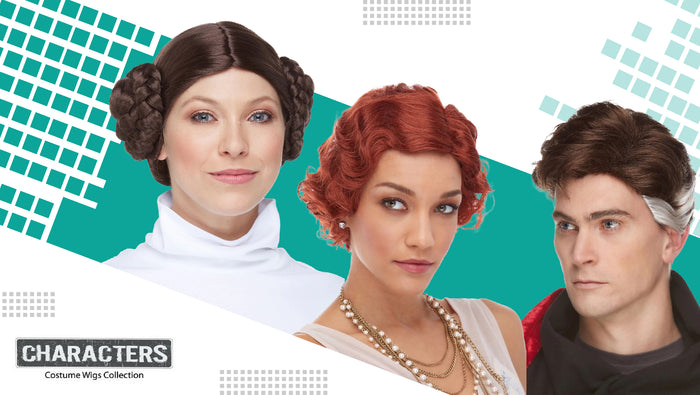 Whether you're dressing up as a fictional or nonfictional character for Halloween, a cosplay or LARP event, a party, a theatrical performance or a historical reenactment, Characters Costume Wigs has you covered. From the perfect complement your pink hair costume to Afro and clown wigs to Beehive wigs to dreadlock wigs, or celebrity wigs to period wigs to showgirl wigs, you'll be sure to find the perfect fun wig or Halloween wig you're looking for to bring your costume to life.
In addition to celebrity wigs, character wigs, and clown wigs, Characters Wigs also has men's costume wigs, the perfect men's white wig, and Jesus or Santa Claus wigs to help you share the spirit of your Easter and Christmas holidays. Whether you're rocking a 70's outfit with a tall Afro or the classic, white powder wig of a 1700's gentleman, Best Wig Outlet has a variety of top-quality Characters Wigs to choose from to fully be in character.
Best Wig Outlet is your one-stop-shop for costume wigs. Browse our online inventory and brands or contact us today to learn more about how we can help you find the best costume wig.
+

Hair Type
+

Length
+

Texture
+

Shop by Available Color