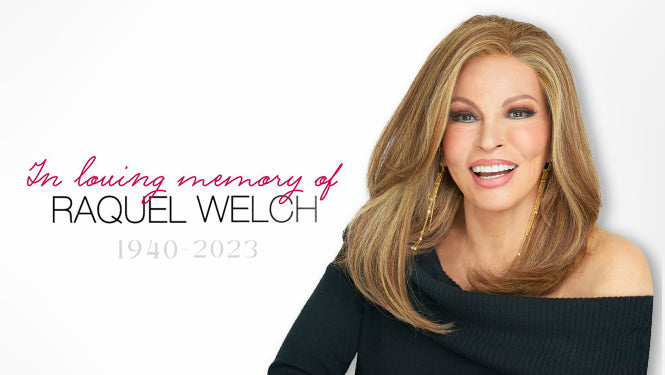 Luxurious Women's Wigs and Hair Accessories
Fresh looks, easy, effortless chic and the absolute finest quality is a motto for wig designer, producer and manufacturer Raquel Welch, whose wigs have become world-renowned by her decade-plus Hollywood career. The wigs, hair pieces and hair extensions by this Hollywood beauty icon have become one of the most widely-recognized in the hair industry.
Raquel Welch wigs are known for innovative wig coloring, comfort, wearability, and construction.
+

Cap Size
+

Hair Type
+

Length
+

Texture
+

Construction
+

Hair Style
Cap Size
Construction
Hair Style
Women looking to invest in some of the highest-quality wigs and human hair extensions on the market can find what they're looking for in a Raquel Welch wig. These wigs and hair additions are luxurious necessities for women who appreciate the best. Raquel wigs come in a variety of beautiful styles with a virtually invisible hairline, offering the most natural look and feel. This is the result of Raquel Welch's legacy of superb craftsmanship and quality.
The Raquel Welch wig collection features an extensive selection of women's wigs including straight, wavy wigs, long hair wigs and accessories, Raquel Welch short hair wigs, European hairpieces, hair toppers & wiglets, clip-in hair extensions and medical wigs. Wigs and hair accessories are available with monofilament, human hair and lace front materials and styles.
Browse the great Raquel Welch wigs collection at Best Wig Outlet and experience a great look while feeling comfortable.