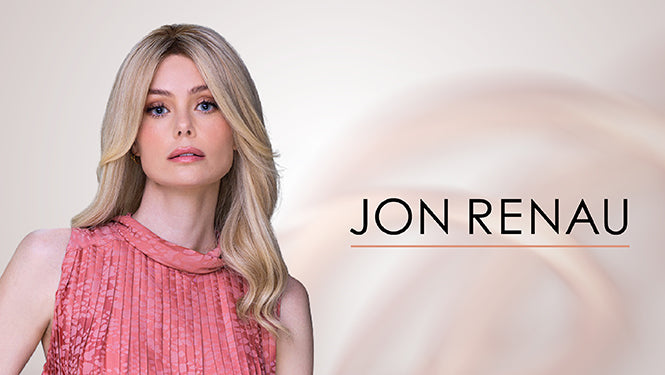 Wigs and Hairpieces for Men, Women and Children
Jon Renau offers some of the most exclusive handcrafted lace front wigs and highest quality human hair and synthetic style wigs in the industry. Jon Renau wigs are as versatile as the needs of today's men, women and children. Since 1984, Jon Renau strives to produce high-quality, fashion-forward styles with comfortable cap designs. The company became well known for its extensive hair color selection.
+

Cap Size
+

Hair Type
+

Length
+

Texture
+

Construction
+

Hair Style
Cap Size
Length
Extension Length
Construction
Whether you're looking for a stylish, comfortable wig to change up your style, a medical wig to boost your confidence, or hair toppers, wiglets or hairpieces to complement your existing hair, Jon Renau has a variety of fine hair accessories and styles to choose from including their popular SmartLace, SmartLace Human Hair and heat defiant wigs and hair toppers.
Jon Renau wig and hair accessory collection includes men's, women's and children's wigs as well as medical wigs, European hairpieces, hair toppers, wiglets, and wig color rings. Wigs and hair accessories are made of monofilament and human hair. Lace front wigs are also available.
Browse Best Wig Outlet's selection of Jon Renau wigs and find the perfect wig or hair accessory you're looking for to look your best.