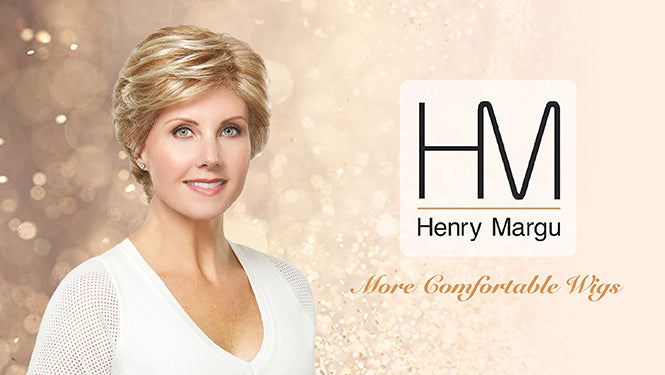 Come and experience some of the best wigs and hairpieces from the oldest U.S. wig manufacturer and industry leader, Henry Margu. These fashionable Henry Margu wigs and hairpieces are carefully crafted and designed with the needs and wants of the consumer in mind. From the creation of more manageable, natural-looking styles to improvements in lighter-weight, more comfortable wigs, Henry Margu continues to innovate and produce revolutionary innovations.
+

Cap Size
+

Hair Type
+

Length
+

Texture
+

Construction
+

Hair Style
Hair Type
Texture
Construction
Get the Perfect Wig for Your Look from America's Oldest Wig Manufacturer
What began as a small family business in 1951 has now become the oldest wig manufacturer in the United States. Henry Margu has provided quality wigs and hairpieces for Caucasian and African American women as well as women suffering from hair loss from medical conditions for over 67 years. Known for its fashionable styles, superior craftsmanship, and extraordinary customer service, Henry Margu has developed a premium brand that has become an industry leader that continually strives to design unique hair products that achieve the industry's highest quality standards.
With fashionable and natural-looking styles and colors, and superb, innovative comfort, hair accents by Henry Margu will give you the confident, beautiful appearance you're looking for.
Come and experience the cutting-edge coloration, trend-setting styles, relentless dedication and incomparable quality of industry-leading Henry Margu today at Best Wig Outlet.
Best Wig Outlet is proud to offer Henry Margu wigs and hairpieces to help you find the style and look that fits your personality and lifestyle.