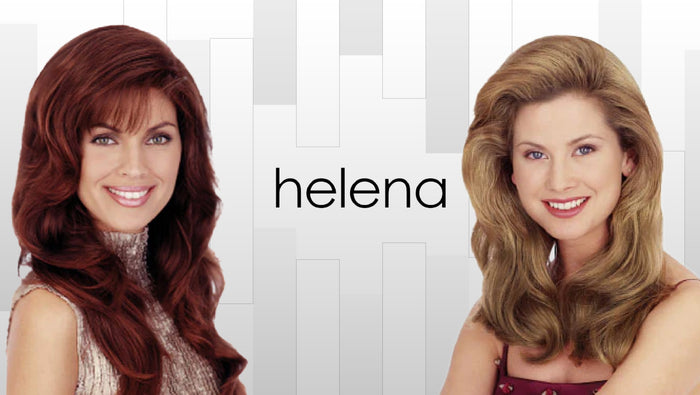 Helena Wigs NYC offers wigs for women and hairpieces for men that feature today's trendiest hairstyles and a variety of colors and textures. Additionally, Helena Wigs produces comfortable medical wigs and ¾ headband wigs, hair weaves, hair toppers and wiglets. Wigs and hairpieces are made of human hair and monofilament. Whatever look and style you want, the modern styles and available colors of Helena wigs and hairpieces for women and men will likely help you achieve it.
+

Cap Size
+

Hair Type
+

Length
+

Texture
+

Construction
Cap Size
Hair Type
Texture
Construction
Get the Modern, Stylish You've Always Wanted
Helena is committed to providing both women and men a collection with style, comfort, and affordability. With a comprehensive assortment of modern styles and color alternatives, in synthetics and 100% human hair we have created hair into an art form, redefining today's wig fashion. As leaders of the wig industry, this signature collection represents experience, worldwide recognition, and most importantly, Helena's commitment to serve clients with a perfect and natural fit. Helena's men's and women's wigs and lace front wigs are sure to enhance the beautiful you.