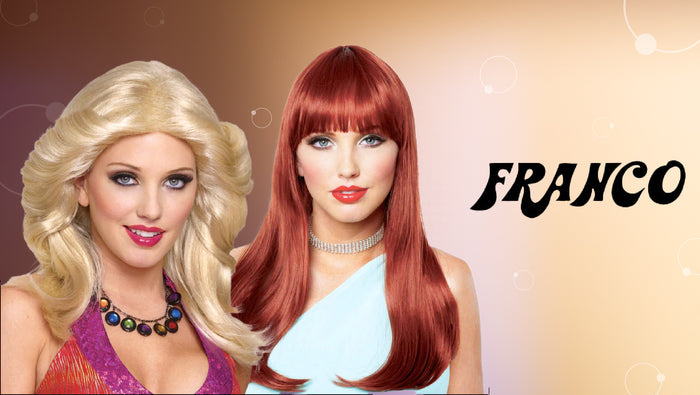 Whether it's a Halloween or Christmas party, an Easter celebration, a historical reenactment or a theatrical performance, Franco Costume Wigs has the affordable or cheap costume wigs you're looking for to complete your character's costume. With a variety of men's costume wigs, kids' wigs and wigs for women, your whole family can go out looking their part.
Look the Part with Franco Costume Wigs
When you're dressing up as a character, it can be easy to overlook the need for a wig. However, a wig completes and enhances any costume and helps brings your character to life. If you're looking for a costume wig to wear for fun or to complete your character's costume and look, Franco Costume Wigs has what you're looking for in its large selection of costume wigs online to choose from including Afro wigs, beehive wigs, celebrity wigs, character wigs, clown wigs, dreadlock wigs, fun wigs, Halloween wigs, Jesus wigs, Santa wigs, period wigs, showgirl wigs, beards, and mustaches. Franco Costume Wigs has been manufacturing and producing wigs for costumes for many years, making them one of the best and well-known wig makers around.