Falling for Bob Wigs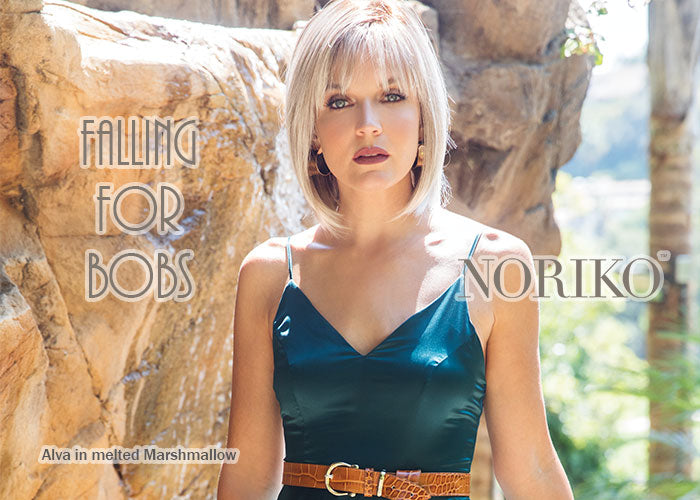 We recently wrote about 2020 fall hair trends, and one of the top trends this year is bob wigs. This style is great for any season and is truly a timeless classic. While trends in cuts and colors evolve over time, the bob is something that seems to always stay at the forefront of the trends.
Do you know about the Best Wig Outlet difference? Outside of great customer service and quality at Best Wig Outlet, we pride ourselves in offering the latest styles so our clients can be fashionable and always feel their very best.
Here are some of the newest bob wigs you'll be "falling" for this season.
It's no secret that lace front wigs are among the most desired for a natural look. With a monofilament cap, you can take that natural look to the next level. This stunning wig by Gabor is flirty, beautiful, and has just enough bounce and curl to keep things fun.
Who says a synthetic wig has to look fake? Noriko has done it again with this gorgeous new wig that is stylish and fun in a range of colors. This style is great for any age and will give you that polished, classic look you're going for.
Alva is packed with dimension and style. This beautiful long bob is another masterpiece by the renowned Noriko wig brand. You'll feel nothing but your best rocking this wig on date night, at the office, or out with the girls.
Ryder is a fun look with choppy defined layers and a natural root. This trendy style is great for everyday. With a monofilament cap that makes it part naturally in any direction, you can style and part it however you'd like to create your ideal hairstyle.
Any woman who appreciates classic details with a bit of style and edge will adore this stunning style from TressAllure. With a variety of colors filled with style & dimension, it will be hard to choose just one you love! The chic bold layers style perfectly around the face and it can be worn a variety of ways with its convenient and natural monofilament part.
The name of this gorgeous wig says it all. Easy breezy style with fun trendy waves that look and feel natural. Whether you want a bold smoky color or a natural and neutral brown or blonde, this wig looks stunning no matter what color it's in. You'll truly feel like your best self in Rene of Paris.
For the latest trends and styles, trust Best Wig Outlet. Shop today for great deals, prices, and top quality wigs made in the U.S.
---
---
Also in Best Wig Outlet Blog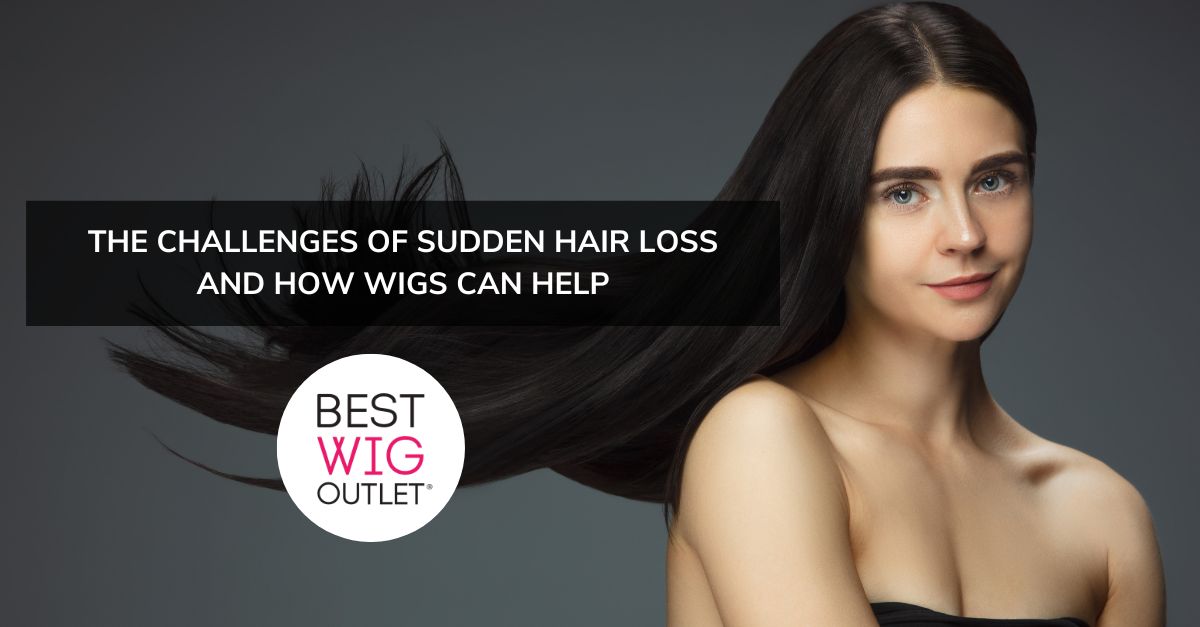 The Challenges of Sudden Hair Loss and How Wigs Can Help
September 18, 2023
Learning the Most Common Terms When Shopping for Wigs
September 14, 2023
How to Make the Color of Your Human Hair Wigs Perfect?
September 12, 2023