Care, Maintenance, and Storage of High-Quality Hair Extensions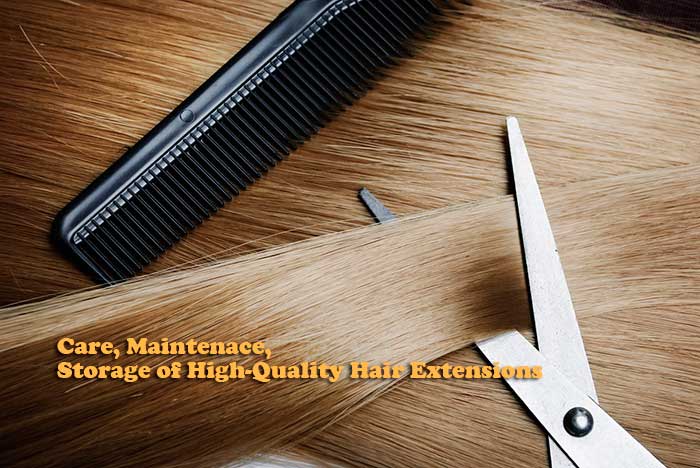 Are you on the hunt for a new look? You can easily get an updated look with the right hair extensions. Whether you're using clip-ins for a temporary change or going for something a little more permanent with fusion or weave extensions, you can have the long and luxurious hair you really want.
Of course, nothing lasts forever. Eventually, you will need to cut or re-style your hair and extensions or replace them when they eventually wear out.
The good news is that with the proper care, maintenance, and storage, you can help your extensions last longer and maintain their beautiful appearance.
The even better news is that it really isn't difficult to take care of your hair extensions. There are just a few simple guidelines and recommendations to keep in mind.
Bed Time Care
We all have those long, exhausting days when all we want to do is flop down into bed at night and go right to sleep.
This, unfortunately, can lead to some serious tangling by the time you wake up and create a lot of unnecessary wear and tear on your hair strands.
So, if you are using clip-ins, be sure to take them out every night, brush them, and put them away. If you're using more permanent extensions, consider braiding your hair before bed, since this can help prevent tangles while supporting a curly or wavy hairstyle.
Proper Washing and Drying
Obviously, you're going to want to wash your extensions on occasion, but over-washing and drying can speed up the shedding process.
Depending on your activity level (i.e. how much you sweat), and the type of extensions you have, you can wash your hair at least twice a week. Be gentle – especially around the bonding areas – and always keep your head up while washing. Only use sulfate-free shampoos and conditioners,
If you use clip-ins, remove them from your hair and wash them, from the top-down, carefully. Rinse them thoroughly before drying.
When you dry your extensions, start by drying the bonded areas first. Squeeze rather than rub at your hair. If you blow-dry, start at the roots where the bonds are, and then work your way down the length of the hair. And always use the lowest setting possible.
Cutting and Styling
As your natural hair continues to grow, you extensions will remain the same. Since high-quality extensions can last for months, you will need to have some cutting or styling done to maintain the look you want. (Unless you're using clip-ins.)
If you've worked hard to achieve a great, natural-looking blend, don't give up on it a couple months later. Take the time to get regular cuts from your preferred hair dresser so you can keep your hair looking great.
Storing Your Extensions
You can help extend the life of your clip-in extensions by storing them properly.
You can generally use the box that the extensions arrived in. Simply gather up the hair wefts and carefully brush them from the bottom, working your way up. Be gentle with any tangles, but make sure you brush them out.
Secure the hair at the base with a soft hair tie and then gently roll up the wefts and put them into their box.
A Few More Tips
We've covered some of the most important elements of caring for your hair extensions, but we just want to mention a few more simple tips that can help you maintain them even more.
Use brushes with softer bristles
Never brush your hair when it's completely wet, but you can start combing out tangles when it's still damp
Avoid hair care products that contain alcohol 
Never dry or brush your hair with your head upside down
Brush your hair out once or twice a day if you have straight hair
Brush your hair out only after washing if you have wavy hair (to help avoid extra frizziness)
When you brush, hold the natural hair strands near the root and brush without tugging
Most permanent extensions will have some specific instructions for washing, so be sure you follow them closely
Consider reducing the number of hair products you use so you can reduce the number of times you need to wash your hair
Getting the Most from Your Hair Extensions
While it is possible to revive some hair extensions that are showing a bit too much wear and tear, you'll get a lot more out of them by carefully preventing unwanted tangles, washing them properly, and treating them gently. Follow these tips and stick to the rules as you wear your extensions over the next few months and everyone will wonder how you manage to always have such "picture=perfect hair."
---
---
Also in Best Wig Outlet Blog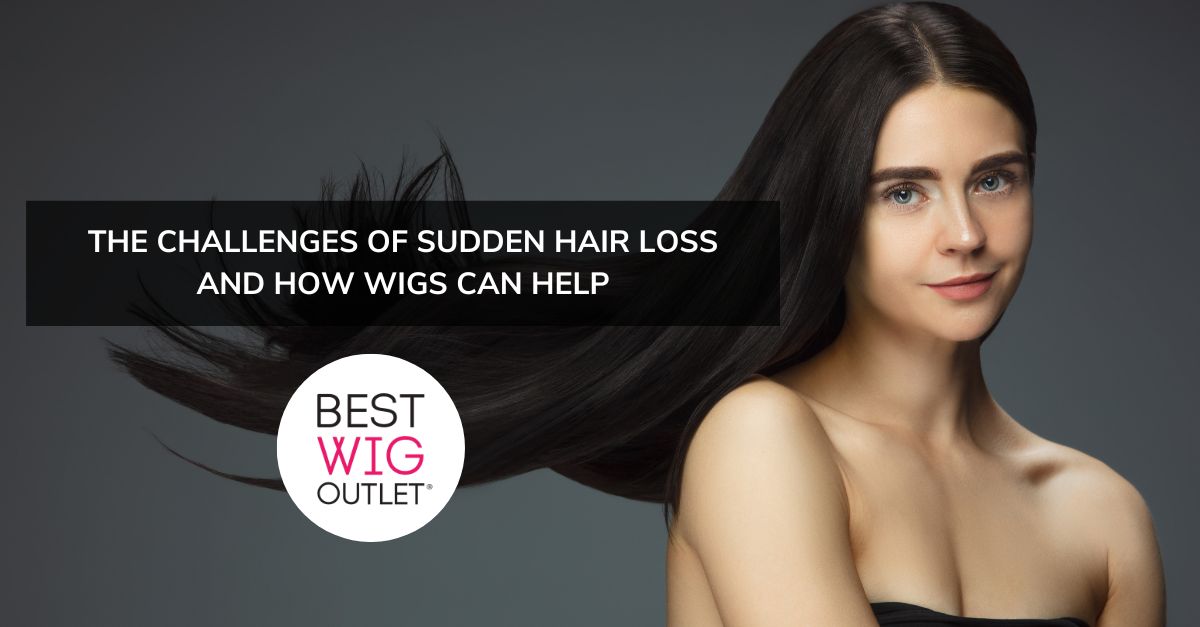 The Challenges of Sudden Hair Loss and How Wigs Can Help
September 18, 2023
Learning the Most Common Terms When Shopping for Wigs
September 14, 2023
How to Make the Color of Your Human Hair Wigs Perfect?
September 12, 2023