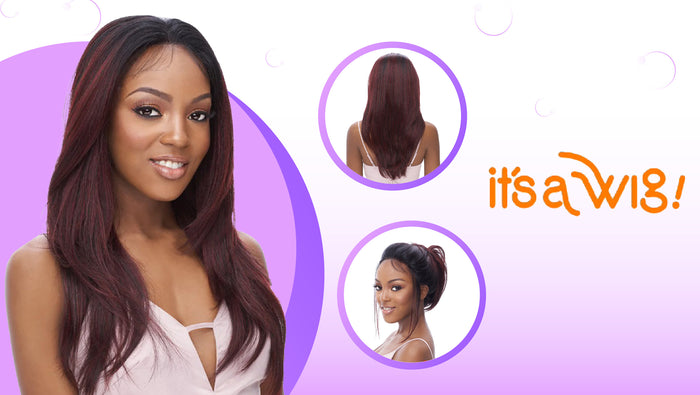 It's a Wig offers women of color of all ages and lifestyles fashionable, yet natural-looking and comfortable wigs at affordable prices. Whether you're looking for a trendy wig or hairpiece for your daughter, mother, grandmother or wife or yourself, It's a Wig has a variety of hair lengths, style, texture, and colors that will make any woman look her best. Each wig is artistically and carefully designed for easy self-styling and wear.
Look Great at Any Age with It's a Wig
Whether you're 30 or 70, hair loss and hair thinning can be hard. You want your natural hair and think wigs are fake looking and offer boring, bland, outdated style.
This isn't the case with It's a Wig wigs. It's a Wig carries a variety of styles, hair lengths, and colors from the bold multicolored wigs for young women who want to stand out and make a statement to elegant, natural wigs for older women. It's a Wig prides itself on the versatility of their wigs, offering the same great look for both young and older women. Each woman should have a trendy, stylish, natural, beautiful look regardless of age and lifestyle.
It's a Wig also believes that a great, fashionable look needs to cost customers an arm and a leg, so they offer their wigs and hairpieces at affordable prices without compromising on quality. At It's a Wig, you'll also find African American wigs, half wigs, hairpieces and clip-in hair extensions in the latest hair fashions.
If you or that special woman in your life has a stylish, refined taste in hairstyles, check out Best Wig Outlet's selection of It's a Wig lace front, half, clip-in hair extensions and hairpieces for African American women.