Wig Pro | Human Hair Wigs Best Seller Collection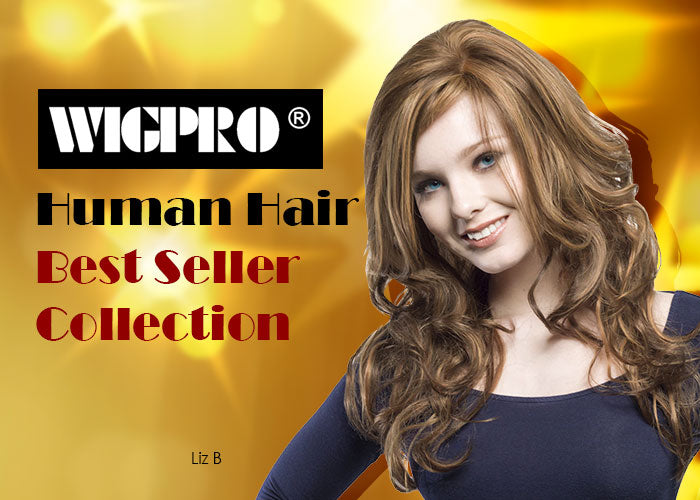 Human hair that has been untreated and collected directly from a hair donor is referred to as Remy Human Hair. Some refer to it as Virgin Hair. Much of the hair sold in the wig and hair extensions industry is not Remy hair because it's not pure and untreated.
Many items the hair has been bleaching or placed in acid-baths to strip the cuticles. While this isn't necessarily a bad thing, Remy Human Hair is softer, more natural, and many prefer this luxury option that tends to last longer.
Wig Pro Collection offers one of the largest collections available of human hair wigs, hairpieces, and extensions on the market today. Wig Pro uses the highest quality of 100% Remy Human Hair in 84 unique and gorgeous shades. Buyers of these wigs love that the hairpieces are designed to offer undetectability and flexibility in wearing and styling.
These are just a few of the styles that we love most from Wig Pro:
Christina by Wig Pro is wig design at its finest. This supremely natural and best-selling style offers 100% Remy human hair, a 100% hand-tied cap, lace front, monofilament top, and plenty of lengths. The optimum cuticle hair, also known as Remy human hair, provides you an unmatched look and feel.
A 100% hand-tied cap provides superior comfort and movement. The ear to ear lace front creates the appearance of a natural-looking hairline and allows flawless off the face styling. And the monofilament top creates the appearance of natural hair growth where the hair is parted and allows you to change the direction of the part. Overall, Christina is a top-of-the-line customer favorite.
The Alexandra HT Human Hair wig is a long softly layered style with a comfortable monofilament cap and hand-tied construction that will give you the most natural appearance possible. It creates the look of natural hair growth from your scalp, and you can conveniently part the hair in any direction. You'll adore the soft luscious strands that can be styled with heat and even cut or colored just like your own hair.
Amber Human Hair Wig is a long, voluminous human hair wig that is a beautiful 24" in overall length. It features long light layers and a sophisticated style with plenty of versatility as you style it to your liking. The monofilament wig cap created a perfectly natural appearance that you can part any way you'd like, and it's also available in a 100% hand-tied version for even more luxury.
Liz B by Wig Pro is a long and romantic wig with plenty of wavy layers throughout. It features a lace front monofilament top for a completely undetectable and natural look.
The lace front is well-liked because of the natural hairline it creates, which allows you to flawlessly style your wig off the face. This combined with the monofilament top, which creates the appearance of natural hair growth, makes for a flawless wig. The open wefting along the sides and back of this piece, allow air to ventilate for coolness and ultimate comfort.
The popular Wig Pro collection has both human hair wigs and synthetic hair options. Our specialized technique when designing human hair wigs, allows us to maintain the hair's cuticle (which is considered Remy hair and also goes a step further to create a unified texture in the hair, thus creating a more soft and silky feel to our wigs, hairpieces, and hair extensions.
View our selection and let us know what you love most about Wig Pro wigs!
---
---
Also in Best Wig Outlet Blog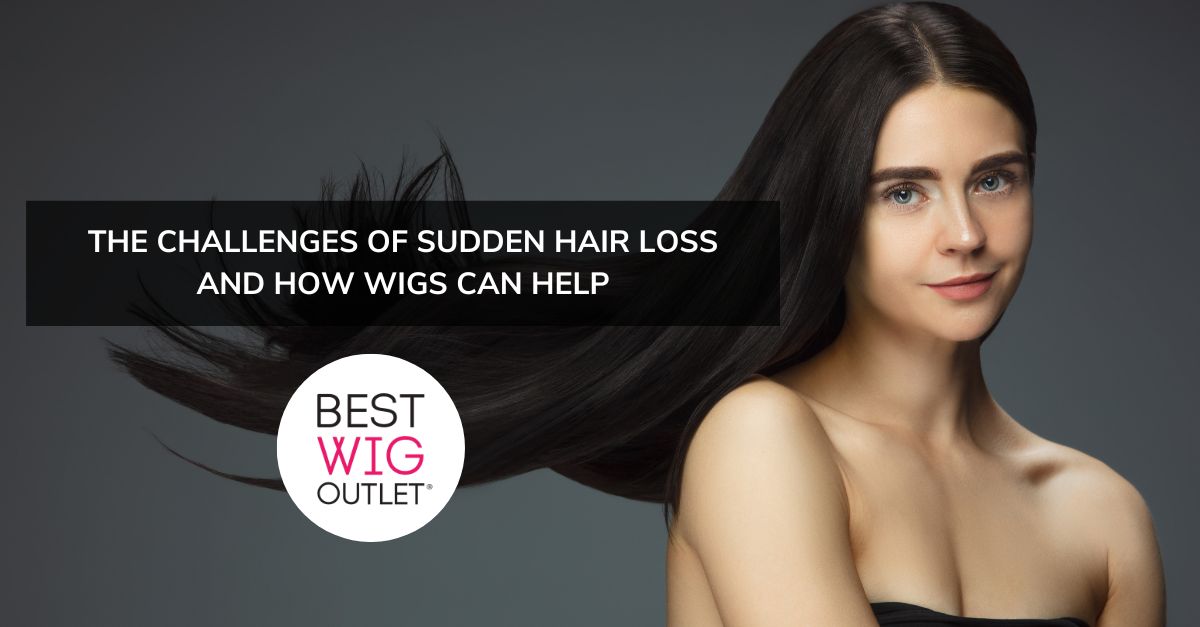 The Challenges of Sudden Hair Loss and How Wigs Can Help
September 18, 2023
Learning the Most Common Terms When Shopping for Wigs
September 14, 2023
How to Make the Color of Your Human Hair Wigs Perfect?
September 12, 2023