When Should I Wear A Wig?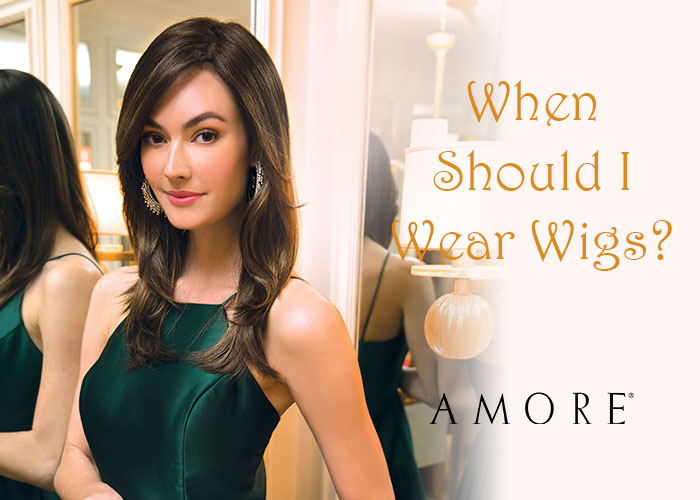 There's truly never a wrong time to wear wigs. Wigs are a significant accessory whether you're experiencing hair loss or not.
Many women and men find wearing a wig empowering and confidence-boosting, and you can too.
Here are some times and occasions that you may find yourself interesting in trying out some of our wigs for women or wigs for men:
Date Night
Everyone wants to feel their best on a date with that special someone. Sometimes doing your own hair just doesn't do the trick. Maybe it's not colored or freshly cut how you would like, or a wig just simply looks better. You may even want to spice things up and pretend you're other people for the evening who just met.
No matter what your reason, you really don't need an excuse. A wig is a perfectly fun and acceptable accessory to spruce up your date night look, just like a great handbag or jewelry would be.
For Thinning Hair or Hair Loss
There are many people who experience thinning hair or hair loss in their lifetime. If you are, you're not alone. It's estimated that 1 in 5 Americans are experiencing some type of hair loss.
When you're losing hair, or have lost all or most of it, it's hard to feel that confidence that you once had at times. A wig is a perfect way to gain your confidence back. With so many different options available today, and even human hair wigs that look and feel as real as possible, you can find something that makes you feel your absolute best.
There are many reasons people lose their hair including, alopecia, medical treatments like chemotherapy, medications, stress, genetics, and more. Just because you don't have that full head of hair you once had, doesn't mean you can't get it back with a gorgeous, natural looking wig.
A Special Event
Special occasions are a great time to break out a beautiful wig. These are the times that you want your full head-to-toe look to be at it's best. You may be attending a fancy gala, going to a class reunion, or something else. Whatever the occasion, you can ensure that your hair will be on point all day or night with a stylish wig.
Wigs make bad hair days very few and are easy to style into a perfectly glamorous look for your next special event.
On a Bad Hair Day
Speaking of bad hair days, even if you're not going anywhere special, throwing on a wig can make them disappear in the blink of an eye.
There are days when hair just won't do what you want it to do. That's true for almost anyone with hair. Those days can be frustrating, but they don't have to be. When you put on a wig that is comfortable to wear and easy to style, it can turn your bad hair day right around.
When You Want a Different Length
There are many people working on growing out their hair that could benefit from a wig. There's always that awkward phase where your hair isn't quite where you want it, but you still want to look nice. Wearing Wigs can fix the issue. It's easy to find something at just the length that you're trying to achieve until you get there on your own.
Or maybe you have shorter hair and just want to be able to flip longer tresses around or pull your hair up in a cute ponytail. The wig is a perfect way to get that look without having to fully grow out of your hair.
On the other side of things, there are the people that want shorter locks but don't want to actually cut off a significant amount of hair. There are so many attractive and stylish short styles that flatter a variety of face shapes. Wearing wigs are fun to a new experience.
Don't be afraid to try a wig, no matter what your reason. With the quality and styles available, you'll be the only one knowing that you're wearing one, and you'll look and feel amazing!
---
---
Also in Best Wig Outlet Blog
6 Tips for Wearing a Wig in Summer or Hot Weather Conditions
September 25, 2023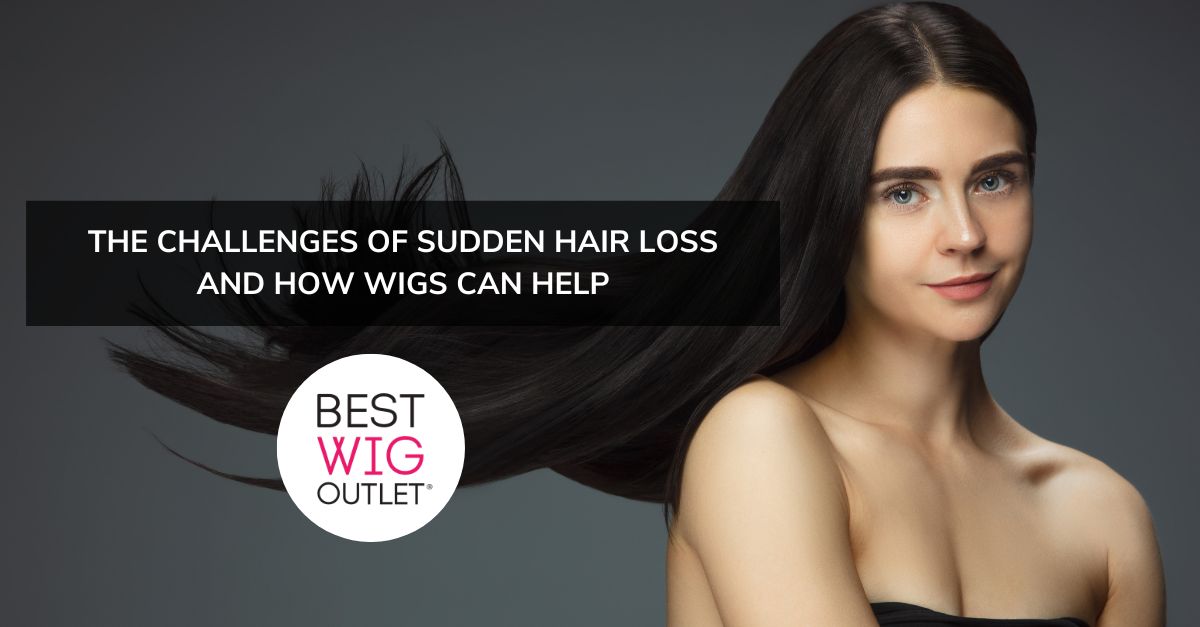 The Challenges of Sudden Hair Loss and How Wigs Can Help
September 18, 2023
Learning the Most Common Terms When Shopping for Wigs
September 14, 2023