What are 3/4 Wigs and Half Wigs? Learn & Look and Feel You're Very Best!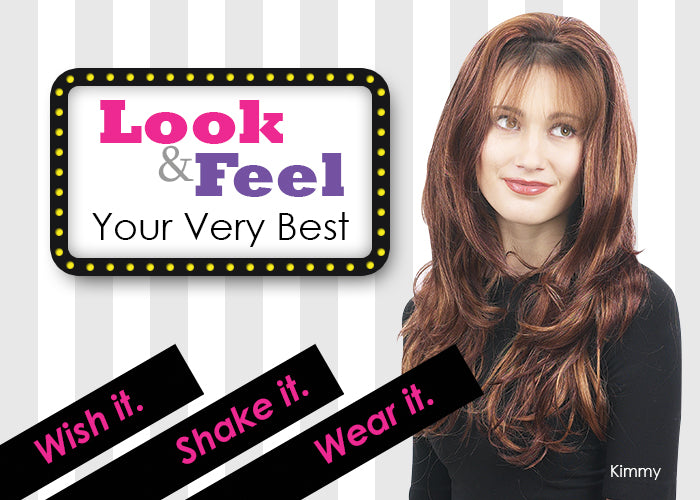 3/4 wigs are essential partial wigs, just like wigs that you can blend from the front of your own hair. Many of these styles and designs can be worn like a headband and then blended in with your natural hair.
When to Wear a 3/4 Wigs
If you have some of your natural hair or all of it and just want much thicker hair, then a ¾ wig is a great solution. It attaches to your own hair and adds very natural-looking length and volume. ¾ wigs are perfect for hiding damaged hair and sporadic areas of hair loss. They are great alternatives if you are not quite ready for a full wig but still need some extra coverage.
Care & Wear
It's important when wearing ¾ or half wigs to remember that they need extra care so that your own existing hair can remain healthy and strong. If you don't regularly clean or wear your ¾ wig properly, it can damage your own hair, and wearing it for too long without removing it allows the scalp to breathe can cause a lack of oxygen to the skin and hair root tissues. Also, be sure to wear it properly according to instructions to avoid headaches.
How to apply a 3/4 wigs
To wear a 3/4 wig, you place the wig 2 inches back from your own hairline and blend it in with your own hair by brushing or teasing your hair over it. If you have chosen a headband wig, rather than one that is secured with combs or bobby pins, just put it on 2 inches back from your own hairline and you'll have an easy, full head of hair.
Take a look at these favorite options below, so you can see how easily you can transform your look into a full, thick, and even longer head of hair if you choose.
Bob Fall by Helena
This ¾ hairpiece by Helena is called Bob Fall. It features a flexible comb and also has two clips attached. Its overall length is 12 inches and comes just above the shoulders.
Orchid is a gorgeous piece from the Wig Pro line of ¾ wigs. This hairpiece is ideal if you are not quite ready for a full wig system. It features long layers that easily blend into your own hair and provide stunning volume. The cap has jaw clips on the top and bottom for an extra secure fit.
If you want extra length and are ready to pump up the volume, Kimmy is the perfect 3/4 wig. This fabulous wavy piece is so soft and natural, it will blend right in so your wig-wearing will be completely discreet. It has flexible combs on the top and bottom for an easy and secure fit
Mildred by Sepia
Mildred is a fun vibrant ¾ wig with a lot of life and style. Rich thick hair is sewn into an attached headband, meaning you can slip this wig right on over your own hair and scoot out the door in a snap!! You'll love the coverage and the fact that a "bad hair day" is impossible with this piece on!
Poppy is a medium length ¾ wig by Wig Pro. It has fun flowing curls that frame your face and is a high-quality wig that will provide hours of comfort and style for years to come. Simply secure it with the jaw combs on top and bottom, tousle it or style how you like, and you're ready to go!
Add a Bob by aspen is a stunning ¾ pre-styled wig made of quality synthetic hair. Snap it right in to add life and volume to your hair. You'll look and feel like the beauty that you are in the piece!
---
---
Also in Best Wig Outlet Blog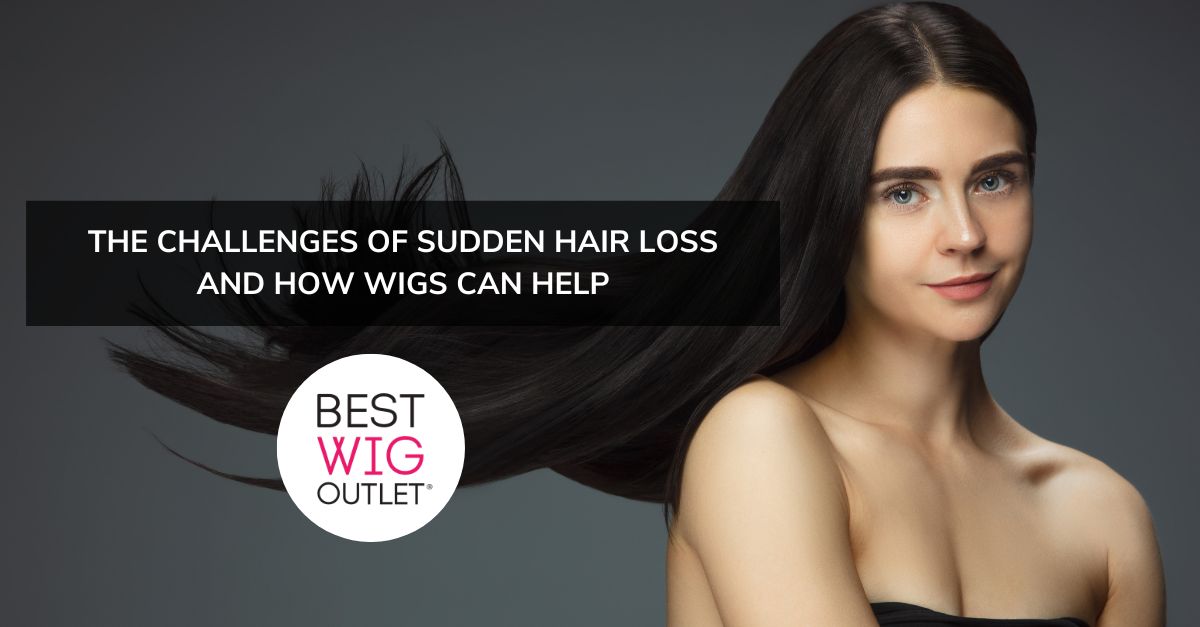 The Challenges of Sudden Hair Loss and How Wigs Can Help
September 18, 2023
Learning the Most Common Terms When Shopping for Wigs
September 14, 2023
How to Make the Color of Your Human Hair Wigs Perfect?
September 12, 2023