Welcome to California Blonde Collection by Jon Renau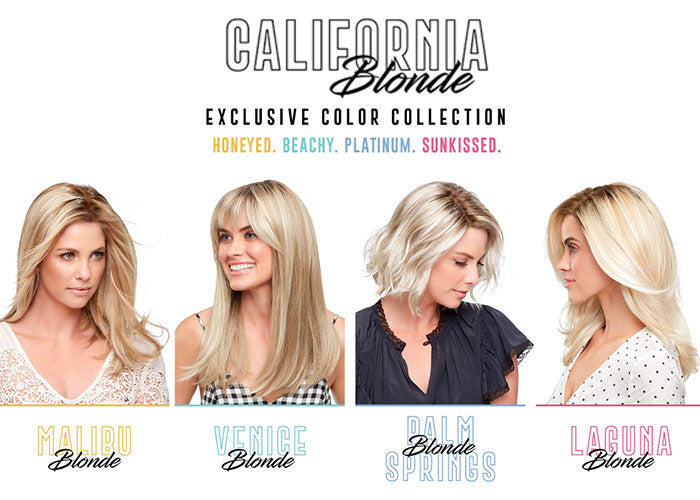 Summer is here, and you know what that means! It is time to change your hair color to "Blondes". There is a multitude of different blonde color shades from which to choose, they run from the palest Platinum to the Darkest Blonde over a Dark Brown base.
Jon Renau's newest color collection, California Blonde, introduces a spectrum of gorgeous Blonde hues! These colors perfect blonde realism. These 4 magnificent colors are available in Jon Renau's HD Collection, Smart Collection, Mono Top Collection, & Topper Collection.
Golden warm tones of Malibu
The brightness of Laguna edgy
Sun-bleached Venice
The desert is cool of Palm Springs.
**Jon Renau's HD- Heat Defiant Color shades will result in lighter than regular Synthetic color shades.
1. Malibu Blonde (12FS12) – Light Gold Brown, Light Natural Gold Blonde & Pale Natural Gold-Blonde Blend, Shaded with Light Gold Brown
Hair Toppers Collection – Drew (Exclusive) embodies vibrant beauty, heat resistant fiber can be heat-styled to achieve any look you choose. The Lace Front and Mono-Top multi-directional, natural movement.
2. Palm Springs Blonde (FS17/101S18) – Light Ash Blonde with Pure White Natural Violet, Shaded with Dark Natural Ash Blonde
Smart Lace Collection – Victories (Exclusive) Lace Front wig combines a 100% hand-tied cap with a monofilament top allowing each strand of hair to swivel freely, sleek modern bob Victoria is created a flattering angled silhouette.
Annette is sophisticated, short, and classy. The lace front mimics a natural hairline while the monofilament allows multi-directional parting for maximum stability
3. Venice Blonde (22F16S8) – Light Ash Blonde & Light Natural Blonde Blend, Shaded with Med Brown
Mono Top Collection – Camilla (Exclusive) has an elegant side-swept bang and cascading long layers exude chic allure. The hand-tied mono top allows for versatile styling in any direction, create the look and achieve the look!
4. Laguna Blonde (FS24/102S12) – Light Gold Brown with Pale Natural Gold Blonde Blend, Shaded with Medium
Smart Lace Collection – Sarah (Exclusive) Gorgeous wavy curls never fail to impress! This wig's hand-tied monofilament cap and Smart Lace front look supremely natural and offer endless styling options to the front hairline.
---
---
Also in Best Wig Outlet Blog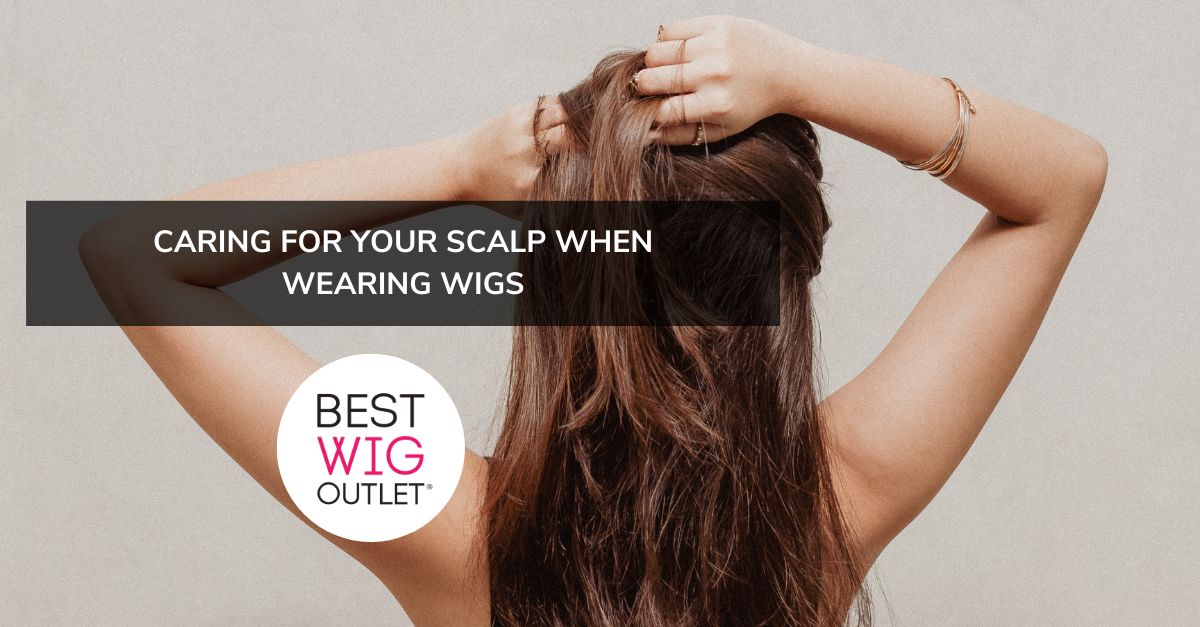 Caring for Your Scalp When Wearing Wigs
September 28, 2023
6 Tips for Wearing a Wig in Summer or Hot Weather Conditions
September 25, 2023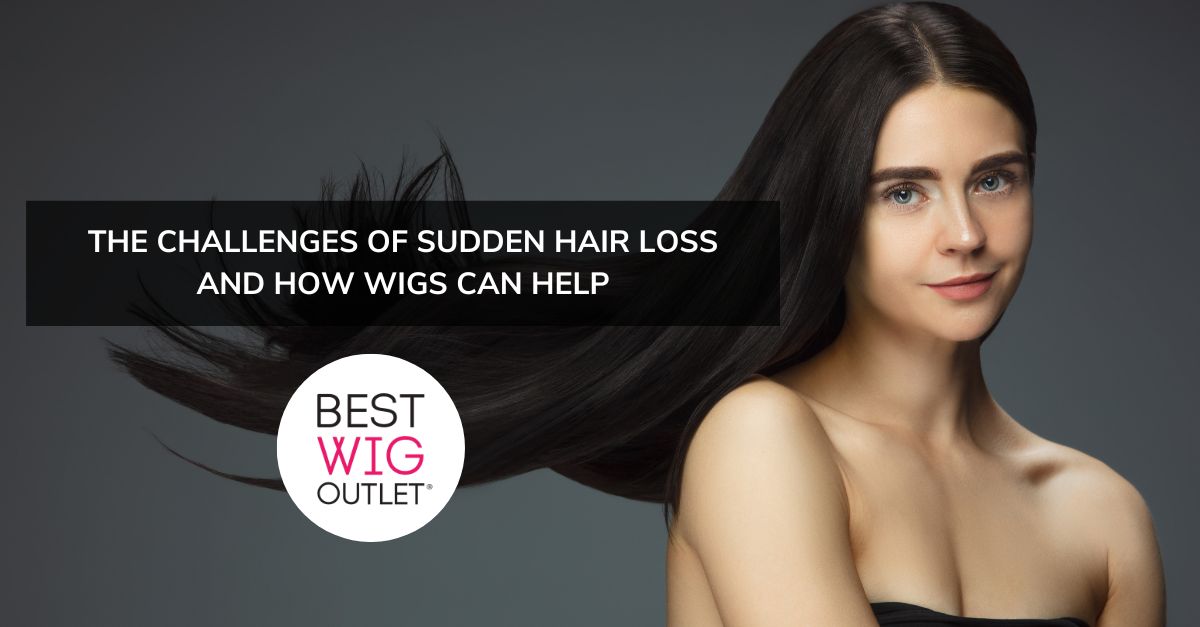 The Challenges of Sudden Hair Loss and How Wigs Can Help
September 18, 2023