Top Hair Colors of 2018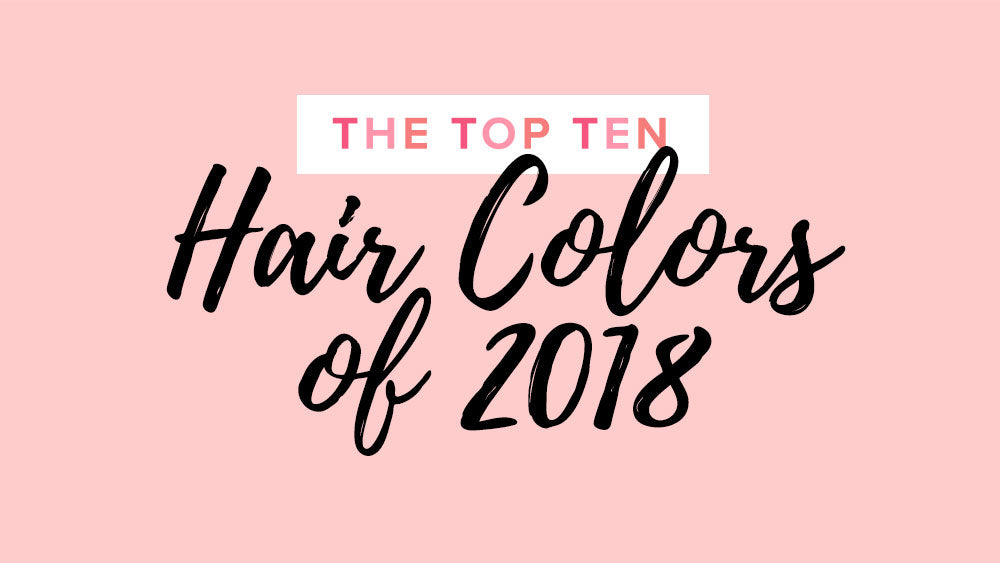 It's hard to believe that 2018 is almost over. This past year we witnessed a royal wedding and midterm elections and many events in between. As for hair color trends, 2018 saw a spike in popularity between the extremes of violet, white, jet black, and fiery red-orange and the subtle, natural, softer mixture of blonde and bronze and blonde and brunette. It seemed like 2018 hair colors represented women and men who wanted to make a statement and those who wanted to embrace their natural color tones.
While it is yet to be determined if these colors will carry over into 2019, for now, there is time for you to experiment with these currently fashionable hair colors:
The Bold Colors
Violet and Lilac
It seems like purple hair was popular this past year with the dark, vibrant violet on one end and a paler, more subdued lilac on the side for those who want to make an entrance without being too bold. One of the reasons both hues of purple are popular is that they both have a tendency to brighten one's skin.
Crimson Red
While without the fiery red undertones found in red hair, this crimson red instead utilize pink undertones, which is good news for those who love some pink coloring in their hair.
Jet Black
While ink-black hair may have been popular in decades past among emo kids and death metal band members, 2018 saw quite a few celebrities sport jet black hair. And unlike ages past, the black hair preference isn't to look intimidated or badass, but because of the color's versatility with a variety of styles, outfits, and wardrobes.
White
Some stylists call it marshmallow while others called it icy platinum or Ice Princess. Whatever it was called, the pure, bright white-colored hair hit salons by storms this past year. The white hair look is modern and sleek and matches great with one's dark winter wardrobe.
Burnt Orange/Burnt Copper
While not full-on red or orange, this burnt orange or burnt copper adds both warmth and boldness. Whether you're a natural red head looking for an updated style or Merida from the movie Brave is your hero and you simply want some fiery reddish-orange head of hair for yourself, this color is for you.
The Natural Colors
Blonde/Golden Ombre
With its inconspicuous, no-nonsense, natural look and its easy maintenance, it is no wonder that the blonde, or golden, ombre hair color has been a 2018 favorite. This hair color features one's natural, darker roots at the top with a gradual color lightening to nearly white blonde tips.
Warm Brunette
This hair for brown-haired colored women (or men) brings a warm look to the hair with the addition of subtle red and mahogany highlights. This color is great for those with dark hair to ease into experimenting with reds. Adding some blonde highlights also creates an interesting, but not too crazy, multidimensional look that has also been a popular 2018 style.
All-Natural
While technically not all-natural, or nude as some stylist call it, or else one wouldn't be getting his or her hair colored, this subtle, natural look is designed to best match and complement your skin tone. The no-frills, fuss or extensive maintenance of this coloring made it a high-demand choice in 2018.
Blonze
This unique combination of blonde and bronze is a great way to add richness and dimension to darker-colored hair, which may be why it has been a popular 2018 choice.
Bronde
This fairly unassuming hair color, which is the result of blending blonde and brown colors is a neutral color that looks great on nearly everyone and every outfit, making it very versatile.
2018 saw an uptick in both wild and bold hair colors as well as the subtle, more natural colors. At Best Wig Outlet, we have a variety of shapes, styles, length, and color of human and synthetic hair wigs you can choose from so you too can sport your favorite 2018 trendy hair color, whether that is jet black or pearl white or a subtle golden ombre or bronde. Whether you're experiencing hair loss or thinning hair, you can still have great-looking, stylish, trendy hair. Contact us today or browse our large inventory of high-quality wigs.
---
---
Also in Best Wig Outlet Blog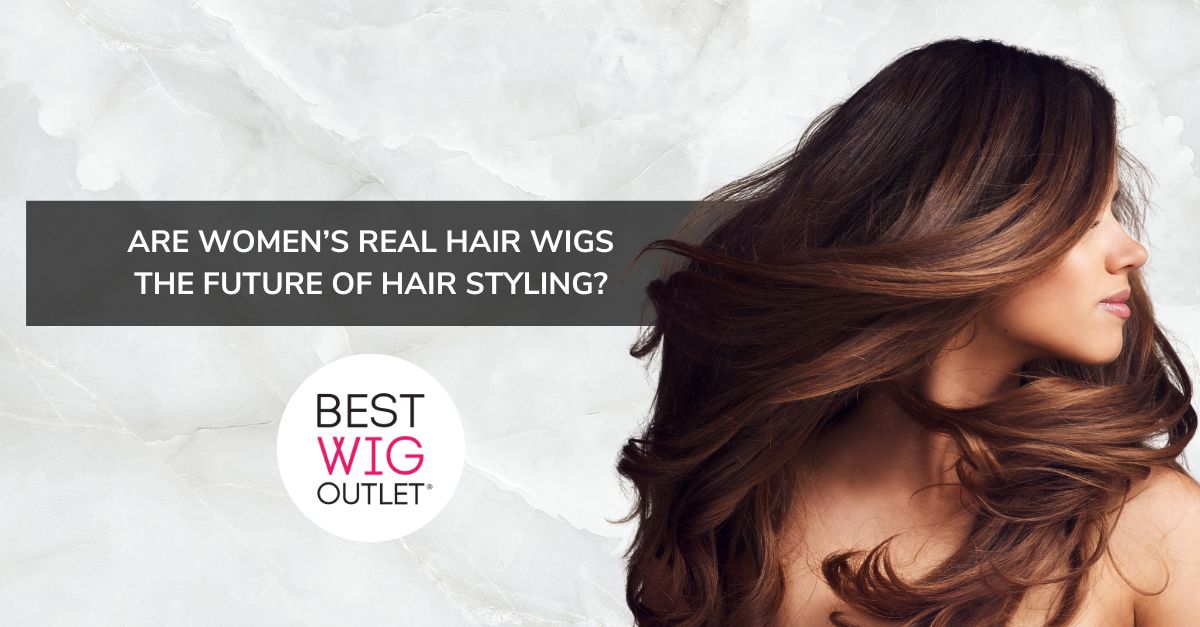 Are Women's Real Hair Wigs the Future of Hair Styling?
December 04, 2023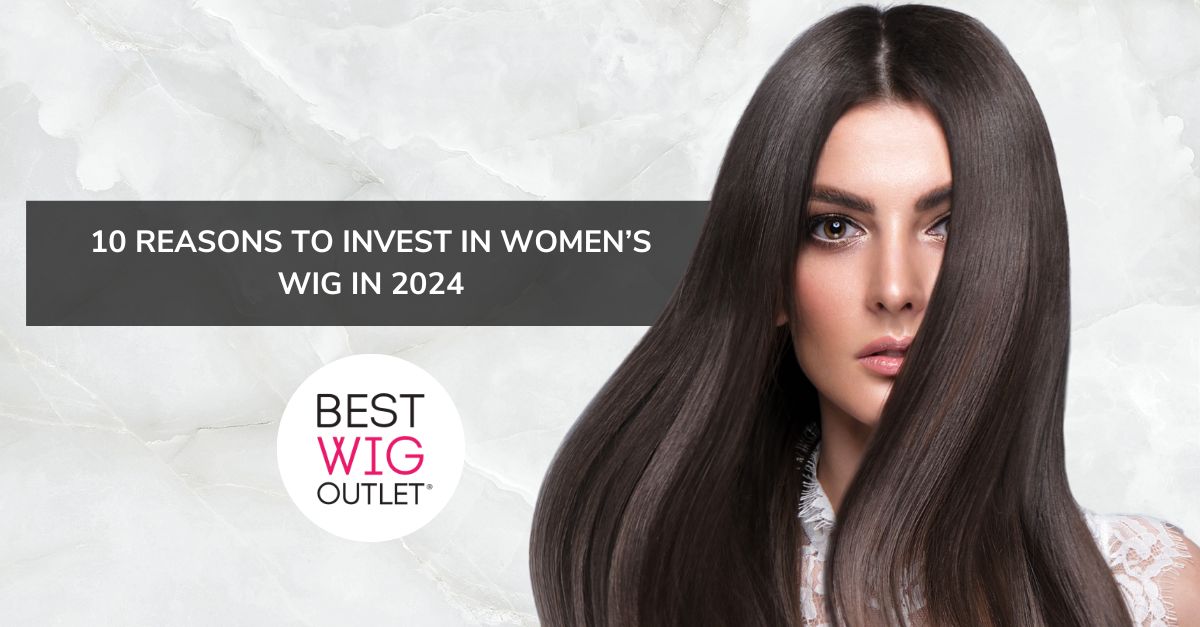 10 Reasons to Invest in Women's Wig in 2024
December 01, 2023