Top 5 High-Quality Premium Human Hair Wigs | Treat it like your own hair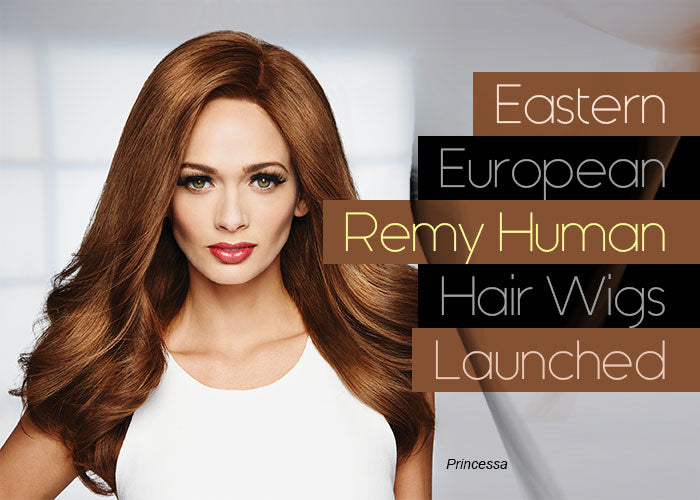 Treat it like your own hair
Selecting a style is the first step to finding the perfect wig! Human hair wigs are higher quality than synthetic fiber, but the lifespan of the wig is twice than of a synthetic wig. These wigs are natural and beautiful; they have proven to be a worthy investment for the wig- wearer searching for products that look real and feel natural.
Human hair wigs are just like your own hair and can be curled, straightened, and even dried with heat tools. You are now able to change the style daily for different looks, these wigs can also be custom cut or colored just like if it was your own hair.
Bravo is a hair collection from Raquel Welch. This wig offers extreme lightness, cool comfort, and a fashion-forward style; it will definitely turn heads on. Bravo combines a sheer of indulgence lace front hairline for natural looking off the face. The monofilament top and cool comfort of a 100% hand-knotted base, this long and lush, all over layered silhouette has the added plus of being made with 100% Human Hair.
The invisible knots and natural cap of the wig make it feel more secure, and for the most natural-looking. Wig Pro delivers unparalleled quality in an attractive selection of styles. The hand-tied monofilament cap or mono top offers the most versatile appearance on the critical crown area. Jacquelyn is 100% hand-tied, human hair, and provides a lace front with a monofilament cap construction.
PC 106 Human Hair by Louis Ferre, a hand- pure 100% human hair from the platinum collection. Realism and styling versatility define this stunning look. Petite/Average wig with its natural feel and perfect cut you will be amazed by the comfortableness. It gives you an illusion front hairline offers the option of off the face styling and the look of your own natural hairline for better confidence in wear.
To properly understand what usually means Remy Human Hair wigs. Remy hair is referring to a type of human hair, it is also referred to as Virgin hair, cut hair, or cuticle hair and it is being collected from one single donor. These wigs are only full lengths of strands cut from roots to the tips. Remy Human Hair wigs are the highest quality, they are far softer, smoother, and silkier, and you will not have to deal with a lot of tangles and knots. For coloring, cutting, and heat appliances please follow special procedures from experts.
Layers of luxury are our own crown jewel. Artisan wig-makers hand-tied each strand of Remy Human hair- the highest quality available- to a 100% hand-tied, smart ace stretch cap, perfecting the look. Blake by Jon Renau has a monofilament top that allows multi-directional parting while providing the appearance of natural hair growth where the hair is parted. Fell limitless styling possibilities and the most natural-looking appearance with a beautiful ultra-lux style.
Swiss by Helena
Swiss lace from Helena's beautiful Human Hair lace front hair collection and is a very long straight off the face style. This wig is 100% hand-tied so had a full mesh cap for the ultimate look natural scalp and unlimited parting options. Each hair is a ventilated strand by strand on to ultra-fine lace that disappears into the skin. Treat it like your own hair you can trim the length, curl it, straighten it!
---
---
Also in Best Wig Outlet Blog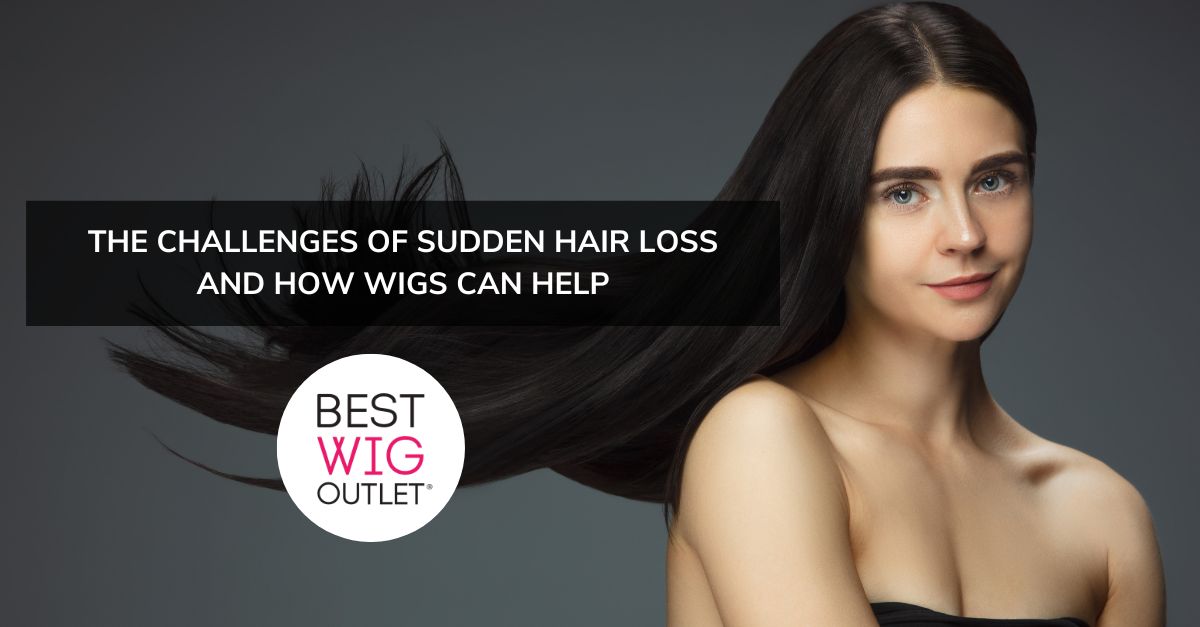 The Challenges of Sudden Hair Loss and How Wigs Can Help
September 18, 2023
Learning the Most Common Terms When Shopping for Wigs
September 14, 2023
How to Make the Color of Your Human Hair Wigs Perfect?
September 12, 2023