The Difference Between Real Hair Wigs and Synthetic Ones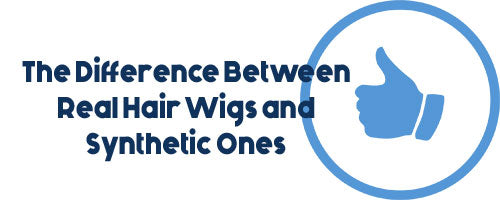 If you're looking for the right wig for yourself, especially if you haven't used them before, you might have some questions. This can be quite a process. After all, you will need to consider how you're using the wig, how you will have to take care of it, and how you're planning on styling it. Should you look for real hair wigs or synthetic ones? Let's find out.
Real Hair vs Synthetic Hair
Now, when getting wigs, you will have to make a decision. Are you getting one made from real hair or one made from synthetic hair? Why is this an important factor? It's not that this is a matter of which one is best, especially because they can both be very good for a person, but rather what it is that works for you. Let's go over these two options and how they can help.
Real Hair Wigs
As you would expect, real hair wigs have the advantage that they feel and look more real. After all, they are made from the exact same material that you're trying to replicate, so they are bound to look closer to what you want. Sure, they are also usually more expensive, but this pays off if you can take proper care of them. So, if you're careful, human hair wigs can actually be more durable and last longer than synthetic ones. They can last from one to three years with the right care, always keeping the remarkably soft feeling, the characteristic shine, and the natural movement that defines natural hair and is hard to recreate with synthetics. This makes them ideal options for people who wear wigs more often than not, giving them the chance to enjoy consistently natural looks.
Synthetic Hair Wigs
Of course, this isn't to say that synthetic hair wigs are always going to be bad. On the contrary, they can have a lot of different benefits, making them ideal in a variety of different situations. For example, unlike human hair wigs, these can maintain their styling even after they've been washed, which can make them very convenient for quicker prep time when wearing them. Although wigs made out of human hair tend to maintain a more natural look, there have been technological advances that have made it so that synthetic hair looks very close to the real thing. A lot of people are even unable to tell the difference between the two unless they're specifically looking for it. While most people have this idea of synthetic hair as those cheap Halloween store wigs, they are a lot more than that.
Best Wig Outlet
Finding wigs that work for you, between human hair or synthetic ones, can be a complicated process, but we at Best Wig Outlet are here to make it easier. How? By making sure we are providing our customers with enough variety and quality. Whether you're looking for full wigs or clip-in hair extensions, we will have a variety of different products for you. Go ahead, browse our collections, and find the piece that you've been looking for.
---
---
Also in Best Wig Outlet Blog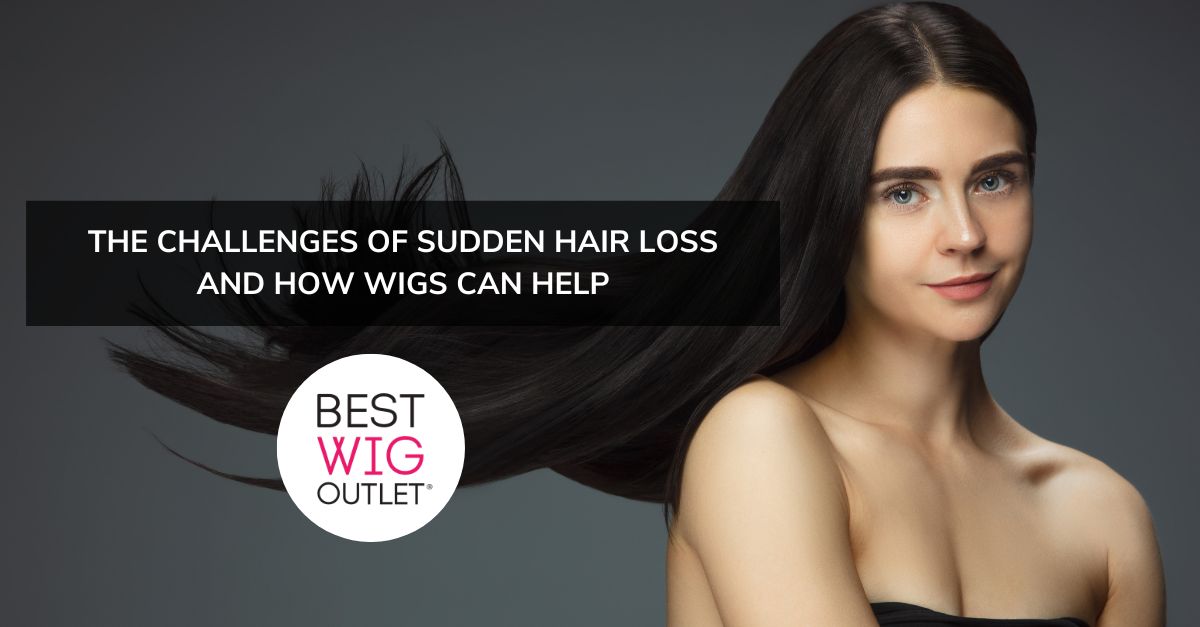 The Challenges of Sudden Hair Loss and How Wigs Can Help
September 18, 2023
Learning the Most Common Terms When Shopping for Wigs
September 14, 2023
How to Make the Color of Your Human Hair Wigs Perfect?
September 12, 2023