The Benefits of Human Hair Blend Wigs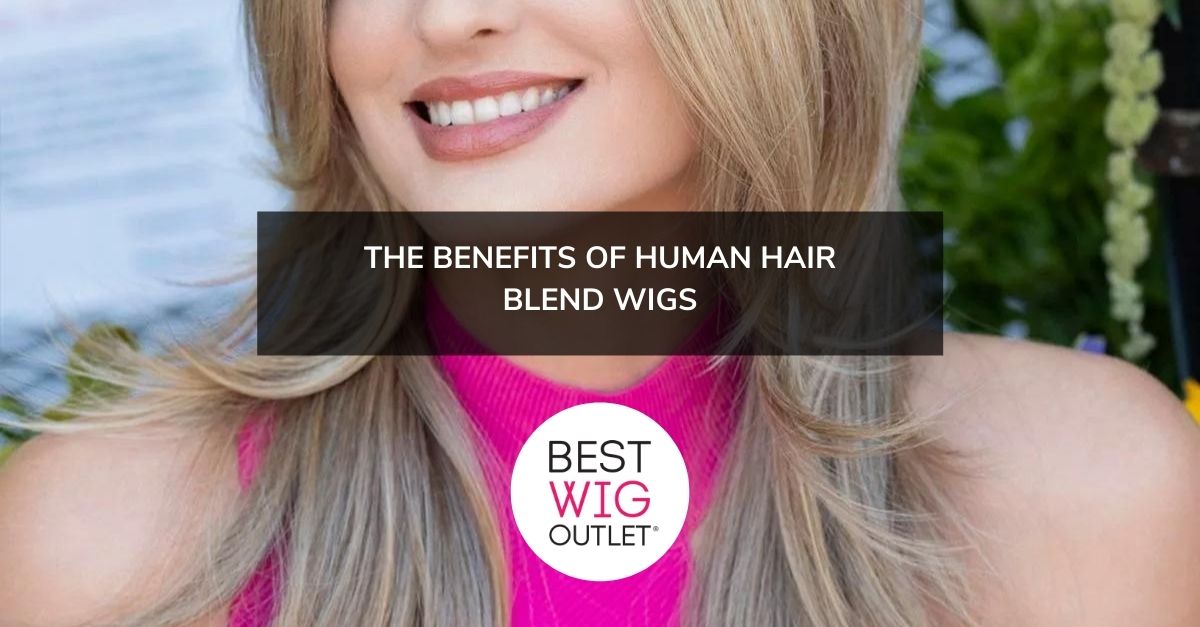 Some brands call it designer mix others prefer to address it as a premium mix. Regardless of its name, human hair blend is exactly that — a blend of human hair and synthetic hair. The ratio of fibers depends on the brand that made the wig. Some wigs can have 50% human hair and 50% synthetic hair. Other wigs can have 70% human hair and 30% synthetic hair. Combining the two hair types can make for a stronger, more durable wig. Why choose human hair wigs if you can obtain wigs made of 100% human hair? 
What are the Advantages of
Human Hair Blend Wigs
? 
Hold Style Longer 
Both human hair and synthetic hair can take any style, from curly to straight. However, synthetic hair can hold the style longer. According to breastcancer.org, "Synthetic wigs are the easiest wigs to maintain because they come pre-styled. Many synthetic wigs can be worn right out of the box with minimal styling because of this feature." Although human hair can be styled, synthetic fibers are heat-friendly and can hold their shape after being styled with heat. It's one reason blending human hair and synthetic hair will let you style the wig using heat tools and the style will last longer. 
Lightweight 
The weight is a major difference when you switch from wearing a human hair wig to a synthetic wig. Synthetic hair feels lighter than a human hair. It is due to the material used in creating the synthetic locks. The combined material will ensure you will be comfortable wearing the human hair blend wig for many hours a day. 
Reasonable Price
The price tags of wigs that are made of 100% human hair are way higher than wigs made of synthetic hair. You'll spend at least $800 for a human hair wig; while synthetic wigs can start as low as $100. But when you choose a combination of these two materials, you'll get a reasonable price. Although it's still pricier than getting a 100% synthetic wig, a human hair blend wig will cost around $300 to $600. 
But it's not all good with human hair blend wigs. There are disadvantages that you need to know to help you make an informed decision. 
Lifespans are Different 
Human and synthetic hair types have different lifespans. It leaves the human hair blend wig looking less than ideal after a year. A human hair wig can last for a year while the synthetic one can only last up to 6 months, even with proper care. Thus, after these times, the synthetic strands will look less luxurious and duller. The contrast will be more noticeable.
Human Hair Reacts to a Change in the Weather
Your natural locks can look a little crazy after encountering a rainstorm. It's the same with human hair wigs. With human hair blend wigs, the human hair strands will be more difficult to handle. 
Are Human Hair Blend Wigs Ideal? 
It depends on your preference. If you're in the market to buy a new wig, consider those points mentioned above before you spend a lot of money on this type of wig. Once you have decided, please check out our selection of human hair blend wigs.
---
---
Also in Best Wig Outlet Blog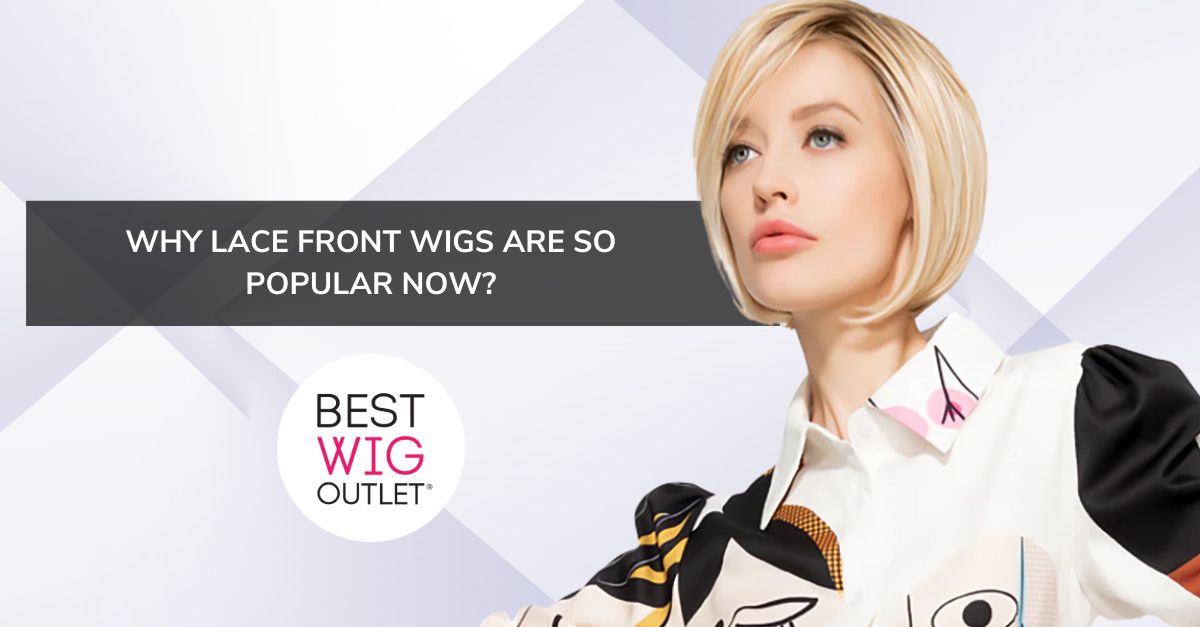 Why Lace Front Wigs are so Popular Now?
October 02, 2023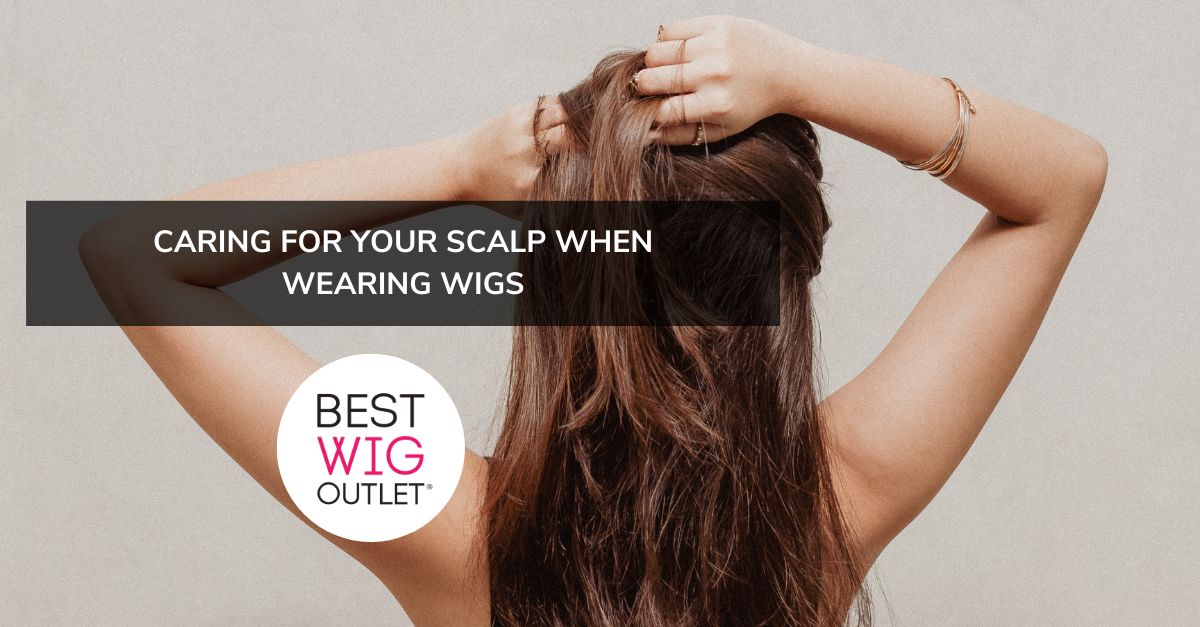 Caring for Your Scalp When Wearing Wigs
September 28, 2023
6 Tips for Wearing a Wig in Summer or Hot Weather Conditions
September 25, 2023