Should You Avoid High Temperatures With a Wig?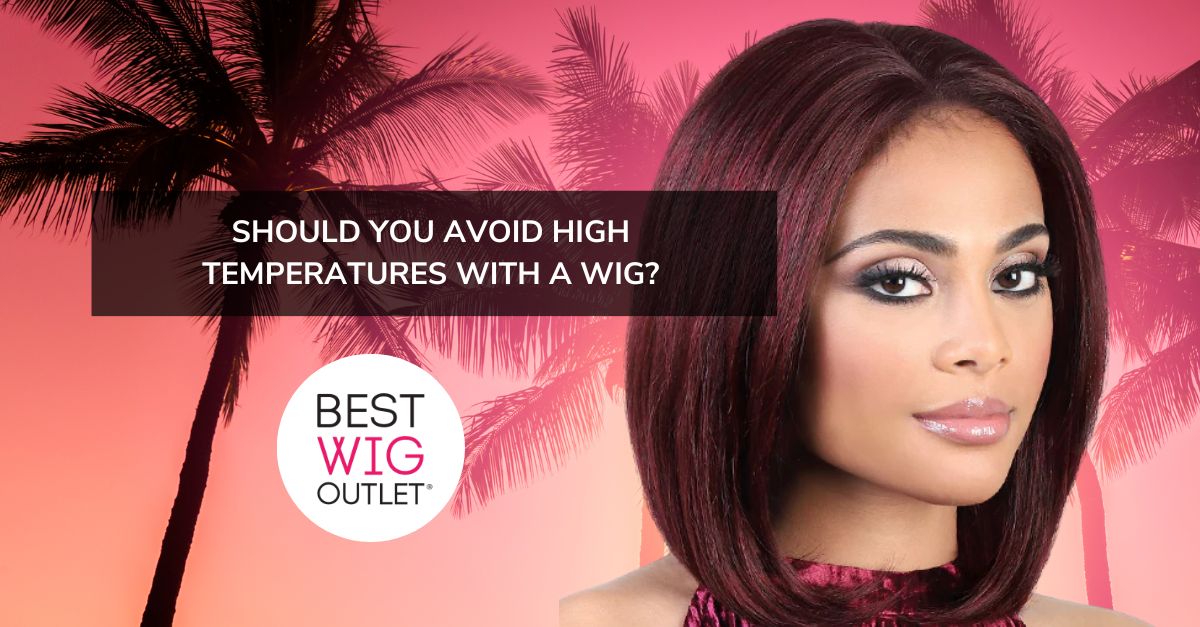 Many people avoid wearing wigs during the summer because they become sweaty, itchy, and uncomfortable. Fortunately, there are easy ways to wear wigs throughout warmer seasons without sacrificing comfort. Here are our top tips at the Best Wig Outlet.
Try Shorter Styles
Shorter and medium-length styles are ideal for warmer temperatures. Shorter styles are less heavy and keep hair off your neck, meaning you'll stay cooler for longer. You can select from countless options, like pixie cuts, bobs, and wavy lobs.
Select Lighter Colors
Alongside shorter styles, lighter colors can help you stay cooler in higher climates. Lighter colors like blonde and light brown will absorb less heat. This simple trick can go a long way, especially if you spend a lot of time outside.
Choose Synthetic Wigs for Higher Temperatures
Generally speaking, synthetic styles are better suited for hotter climates in the summer and spring. Synthetic hair pieces are lighter than human hair, meaning you won't feel as weighed down. 
Human hair wigs also react to hot weather like traditional hair. They can lose their shape or become frizzy. Synthetic wigs will hold their shape and style, even during the hotter summer and spring months.
Look for Hand-Tied Wigs
Selecting Hand Tied wigs is another solution for hotter temperatures. Hand Tied hair pieces are lighter and have a looser weft. This construction method provides breathability and allows you to wear them less tightly. You can find a wide variety of Hand Tied wigs in nearly any style, length, and color at the Best Wig Outlet!
Use a Wig Cap
Another way to stay cool in high heat is to place a moisture-absorbing layer between your scalp and hairpiece. There are countless options, like wig caps and headscarves. These accessories will give your scalp a break and keep you comfortable for longer.
Don't Forget to Wash Your Wig!
Generally speaking, it's best to avoid washing your hairpiece daily, as it can cause damage or excessive wear. That being said, you should increase your washing frequency during warmer months. Washing more often will remove any excess oil or sweat your accessory absorbs. 
Removing excess oil and sweat will reduce scalp irritation and discomfort. You may want to wash your hair accessory once a week during the summer months if you wear them daily. However, the exact washing frequency will depend on your hair piece and circumstance. 
Don't Be Afraid of Direct Sunlight
It's perfectly okay to wear your hair accessory in direct sunlight. However, you should still consider how much sun your wig is soaking up. Excessive sunlight can negatively impact the fibers and cause discoloration. You may also want to consider a hat or headscarf when you're in the sun for long periods. 
Find the Right Wig Today!
We have an extensive catalog of high-quality, brand-name wigs, hair extensions, hair pieces, and more. You'll find your next look at the Best Wig Outlet, whether you're looking for long, luscious curls or a chic pixie cut! 
Flip through our
online catalog
to select from products that are comfortable and durable without sacrificing style. You can receive free shipping on wigs for all orders over $150 and visit the
closeout section
for up to 85% off retail prices. So what are you waiting for? Find your next look at the Best Wig Outlet today!
---
---
Also in Best Wig Outlet Blog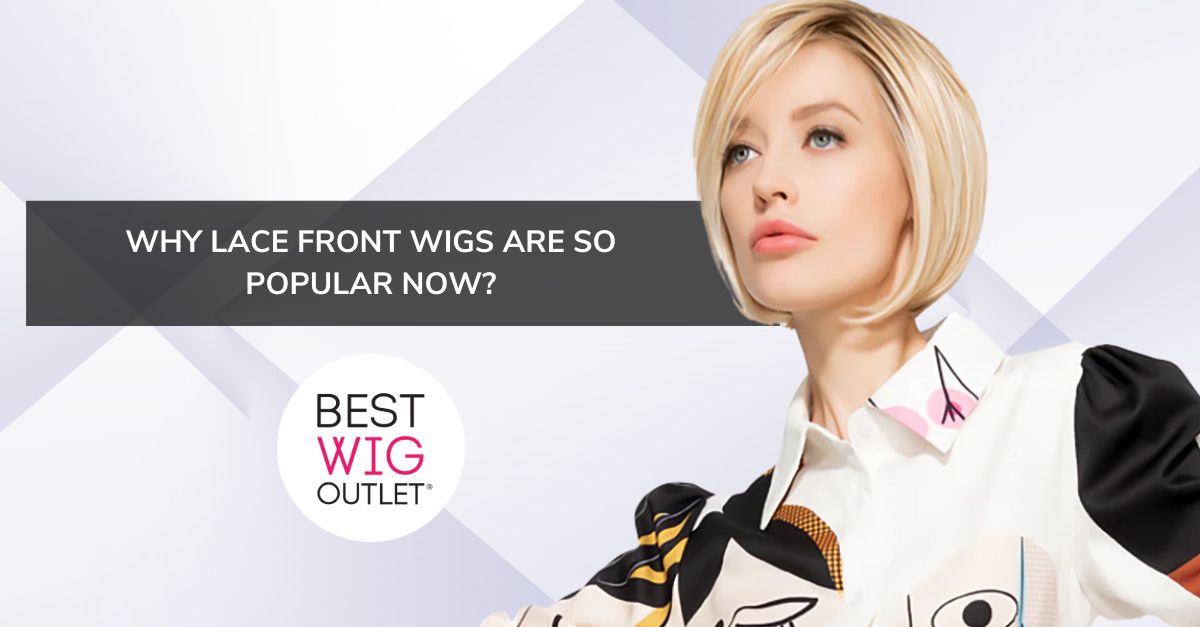 Why Lace Front Wigs are so Popular Now?
October 02, 2023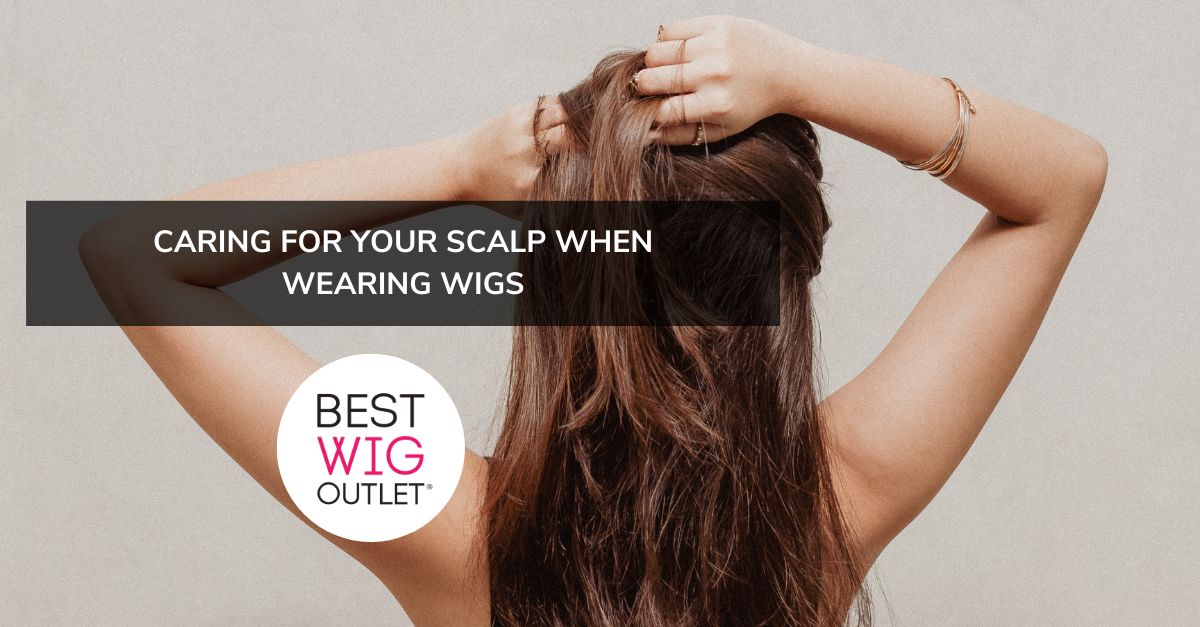 Caring for Your Scalp When Wearing Wigs
September 28, 2023
6 Tips for Wearing a Wig in Summer or Hot Weather Conditions
September 25, 2023