Reasons You Wear A Wig!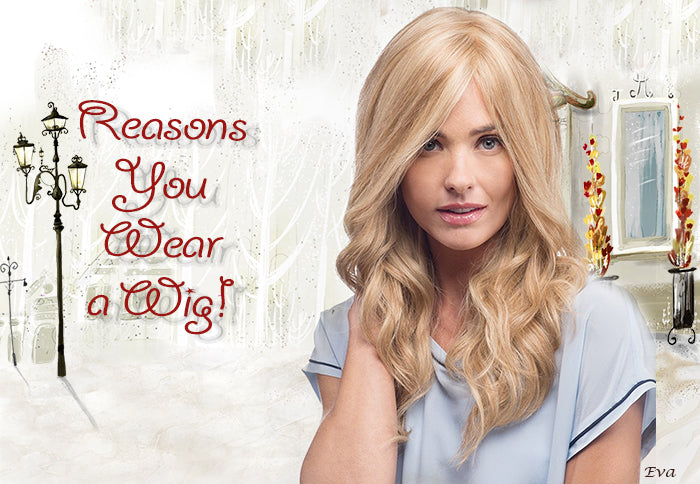 Change Your Style And Have Fun!
So, you may not need to wear a wig every single day, but that doesn't mean you still can't try wigs for other many fun reasons. Experimenting with your personal look, specifically with your hairstyle, is one of the most liberating and exciting ways to change up how you feel about your appearance. If you have been considering changing your hairstyle, whether it is your color, your cut, going with bangs, or going asymmetrical, it's not always easy to "test" these changes out. However, you can "test" out how different colors and styles look on you by trying on different wigs.
If you find a look that you like, but only want to wear it at certain times, or for special occasions, that is when you should purchase a wig. It's not just about committing to one hairstyle and one look, it's about having options and being able to change things up when you feel like it. Wigs are made in different styles, colors, and cuts. Build your Self-Esteem and Self Confidence enjoy these "NEW" unlimited styles whether it is a Human Hair, Synthetic fiber, has a lace front, or even a monofilament top.
Eva-HT Lace Front & Monofilament Top Remy Human Hair Wig by Estetica
You'll love the volume this style has and how beautifully it flows. The Eva Human Hair wig by Estetica features beautiful Remi Hair with a lace front, monofilament top, and machine made back. This below the shoulder style with long layers and loose waves is gorgeous. Hair Dynasty is a collection of the finest remi human hair wigs. From mono top to front lace line to 100% hand-made, the quality, design, and craftsmanship are the finest available.
Kristi Lace Front & Monofilament Synthetic Wig by Jon Renau
Kristi Wig by Jon Renau has the versatile and timeless bob that never goes out of style! This lace front wig with mono top and 100% hand-tied cap provides a natural appearance and fit. Kristi's face-framing layers and medium length cut are sure to be a hit. The open cap keeps you cool while the Smart Lace front mimics natural growth at the hairline.
Brittany Monofilament Synthetic Wig by Amore
Glamorous long wig with soft, wavy layers. Features a mono top for a natural look and styling versatility. BRITTANY by Amore Designer Series is one of our bestselling long wigs for women. One of our most affordable and natural-looking synthetic wigs.
Zoey Lace Front & Monofilament Synthetic Wig by Henry Margu
Fabulous choppy flicks, razored layers, and a cutting edge shaggy style, this wig has everything the modern wig wearer needs! The Zoey by Henry Margu comes with a monofilament top and lace front that allows your hair to very natural. With its short-and-sweet style is spunky yet feminine. A perfect choice as a hair loss medical wig for women. The cap features a smooth look of hair growth and provides off the face styling.
Carrie Petite (Exclusive) Lace Front & Monofilament Human Hair Wig by Jon Renau
Taking the lead amongst our human hair collection, Carrie Petite by Jon Renau is perfect at every angle. The versatility of this length and it's 100% human hair makes any look possible. The Smart Lace technology and monofilament top enhances your look and makes it believable anyway you see it. This style is also available in Average Size.
Rae (Exclusive) Lace Front & Monofilament Part Synthetic Wig by Rene of Paris
Wear these gorgeous waves every day. The Rae by Rene of Paris is a jaw-dropping, confident, short A-line cut that makes everyone in the room go wow. This piece has a tapered nape and loose wavy layers that frame the face to the chin perfect for a night out or any occasion. Featuring a lace front with a lace part cap.
---
---
Also in Best Wig Outlet Blog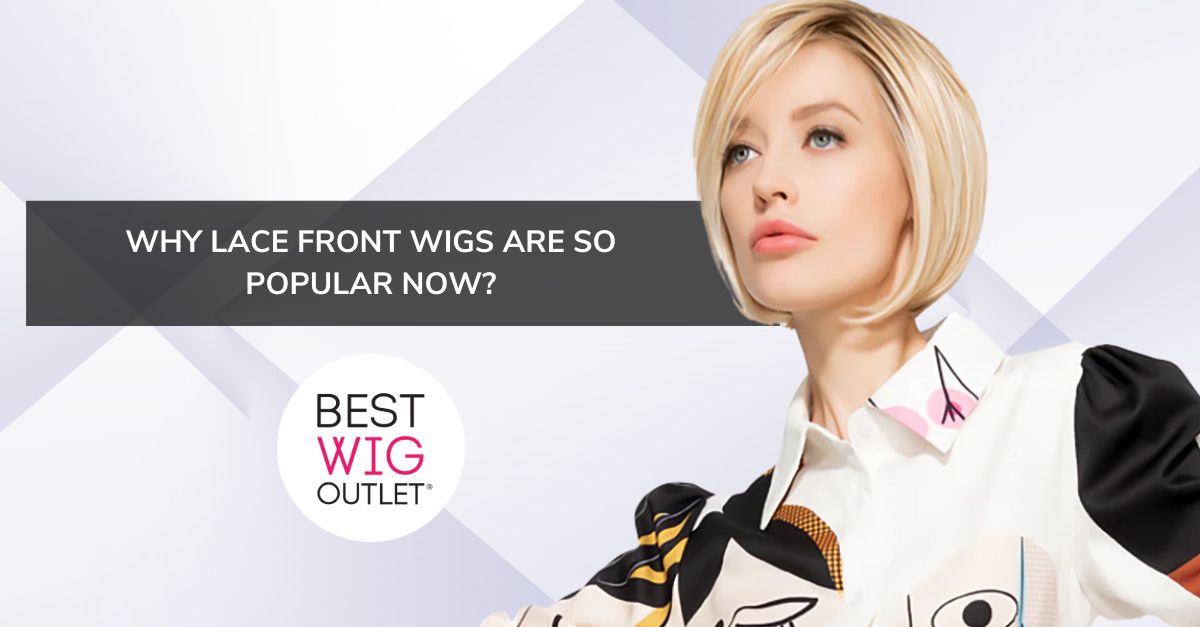 Why Lace Front Wigs are so Popular Now?
October 02, 2023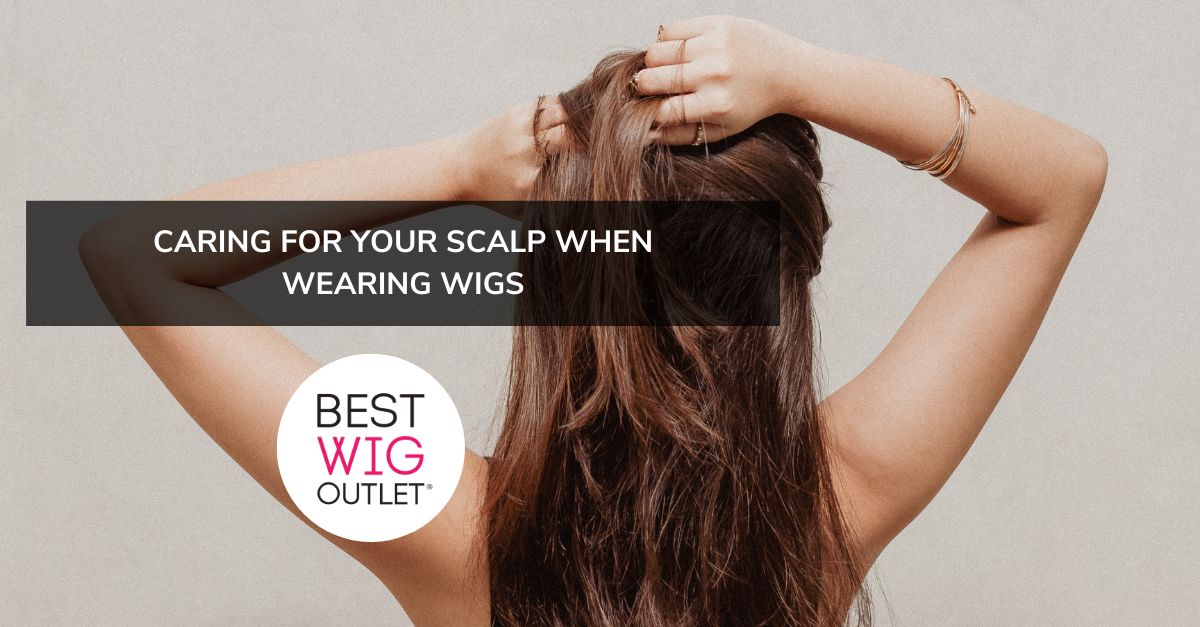 Caring for Your Scalp When Wearing Wigs
September 28, 2023
6 Tips for Wearing a Wig in Summer or Hot Weather Conditions
September 25, 2023