Quick Hairstyles that Use Hair Extensions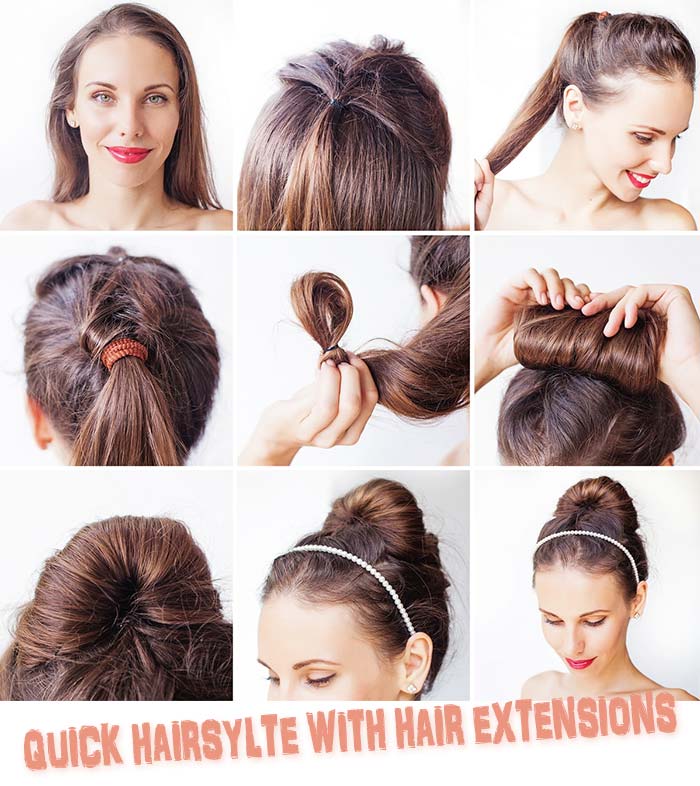 Hair extensions are a quick and easy way to increase the volume or length of your hair. You can use clip in extensions if you don't want to commit to a certain look or go for a weave if you really know what style you like.
Either way, once those extensions are in place, it's time to really make them your own. Of course, who wants to spend a ton of time styling their hair every morning? Who has time for that?
That's no reason to waste this awesome opportunity, though.
You've got the length and the volume so wigs aren't necessary. Here are some quick and easy hairstyles that will make the most of your new extensions.
Long and Straight
This style will either be the easiest or hardest to achieve, depending on how your natural hair naturally behaves. If you have the head of straight hair, simply attach your extensions right under the crown and brush your hair into it to blend all the fibers together.
This will also act as a foundation style for some of the other styles we're going to talk about in a moment.
If your hair is naturally wavy or curly, though, it's going to take a lot of prep work to achieve this look, so you may be better off going with a different style if you're looking for a quick styling option.
Serious Ponytails
Whether you're working with straight or wavy hair, your extensions can help you get some fun and eye-catching ponytails. You can go high, low, or off to the side with your fuller, bouncier hair.
Once you determine where you want the ponytail to be, you can attach a clip just underneath that position. Slowly divide off more layers of hair and continue clipping in your extensions. Once you've got all the extensions in, just brush it all back up together to blend the fibers and then tie it off.
It's a simple option that most people find comfortable enough to wear all day.
Classic Waves
This is the opposite side of the long and straight style. It's pretty simple to achieve and is a great way to make use of those extra-long extensions for a fancy-yet-tousled look. (Though it works great for short extensions, too.)
All you need to do is spritz your hair lightly with some water or a non-heavy styling mousse and then start using a two-strand twist method. If you're in more of a hurry, though, you can use some heat tools (just make sure the fibers used in your extensions can handle the heat.)
Awesome Braids
Single braids, double braids, side-swept braids, and more are all possible with your extensions. Obviously, braiding extremely long hair will take a little more time than a ponytail, but the results are usually worth it.
In fact, once you've braided your hair, you can often leave it in for a while and let it naturally get a little unkempt. This will provide a nice messy-braid look that many people really enjoy.
Nice Buns
You can start with the method used to create a ponytail and get a great side bun or high bun without spending much time on it at all. Simply start with a ponytail in your preferred position and then wrap it around its base or a mesh donut to create the bun.
Hold it in place with some bobby pins – or artistically leave a few strands hanging out for a casually "messy" look – and you've turned a simple ponytail into a full and voluminous bun.
Try Out Something New
We all want to switch up our look from time to time. Simply adding in some high-quality hair extensions is a great first step. The next step is to try out some of these great styles that are easily accomplished with your hair extensions.
And they don't take any time (or professional stylists) at all. If you're not sure which one is right for you, start with some clip-ins and experiment with a few styles.
Soon you'll be styling your hair like a pro.
---
---
Also in Best Wig Outlet Blog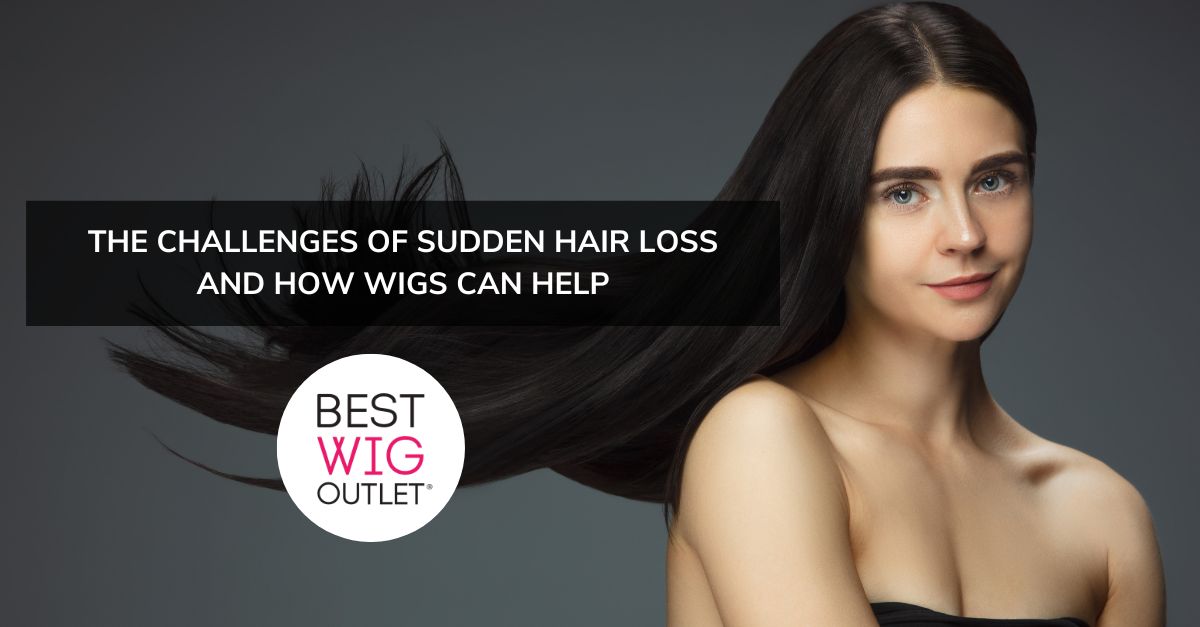 The Challenges of Sudden Hair Loss and How Wigs Can Help
September 18, 2023
Learning the Most Common Terms When Shopping for Wigs
September 14, 2023
How to Make the Color of Your Human Hair Wigs Perfect?
September 12, 2023