"NEW" wig styles for Mother's Day!!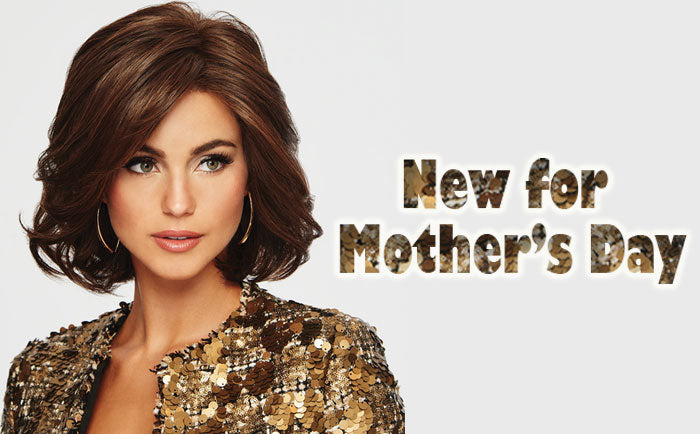 On mother's day many people out there celebrate mother's day by giving or sending their Mother gift cards, flowers, chocolates, or make an effort to go visit her. As we all know all of these common gifts are given out on special occasions and sometimes we held a special dinner date at a restaurant of their own choice.
Make this 2018 Mother's Day fashionable and make her try something NEW and give her a wig, wiglet, hair extensions, or even hairpieces. These products are not only for people who suffer from medical conditions, they are also available to create a new hairstyle, add volume to your existing hair, and even extra length whether it is at the top of the crown, middle, or a full system to amazing your-self! Make mom wear it, love it, and enjoy it on her special day!
Charlotte Wavy Lace Front & Monofilament Human Hair Wig by Amore
Made with 100% Remy human hair, this wavy long stunning wig with textured face-framing layers and soft body gives you the opportunity to multidirectional styling options with the monofilament cap construction and a lace front for a more natural look at the hairline.
Looking for something to add volume to your existing hair? No need to look any more this Easi Part XL is now available in 8, 12, and 18 inches and over 15 colors to choose from. Monofilament cap can be parted in any direction and the best of all head can be used to style.
Impossible to say "NO to this gorgeous ponytail wrap. Wear this straight pony, make it abraded pony, curl, twirl, to create any of your up-do dreams. Adds stunning length and volume to your existing ponytail.
Sunny (Exclusive) Monofilament Human Hair Wig by Wig Pro
Sunny is one lovely short Human Hair wig with tapered nape with a Monofilament top and machine made sides and back. Made with 100% human hair and heat safe.
The perfect piece for a quick and exciting hairstyle in an instant. Beautiful 11inch curl, comfortable, easy to attach, versatile, attaches in seconds. This hairpiece looks and feels very natural, healthy hair.
Chameleon Monofilament Synthetic Wiglet by Raquel Welch
Chameleon is a versatile bang hairpiece featuring a monofilament base with sheer lines. Three strategically placed pressure sensitive clips for secure attachment, this clever piece offers you the option of the latest fringe hair trend.
---
---
Also in Best Wig Outlet Blog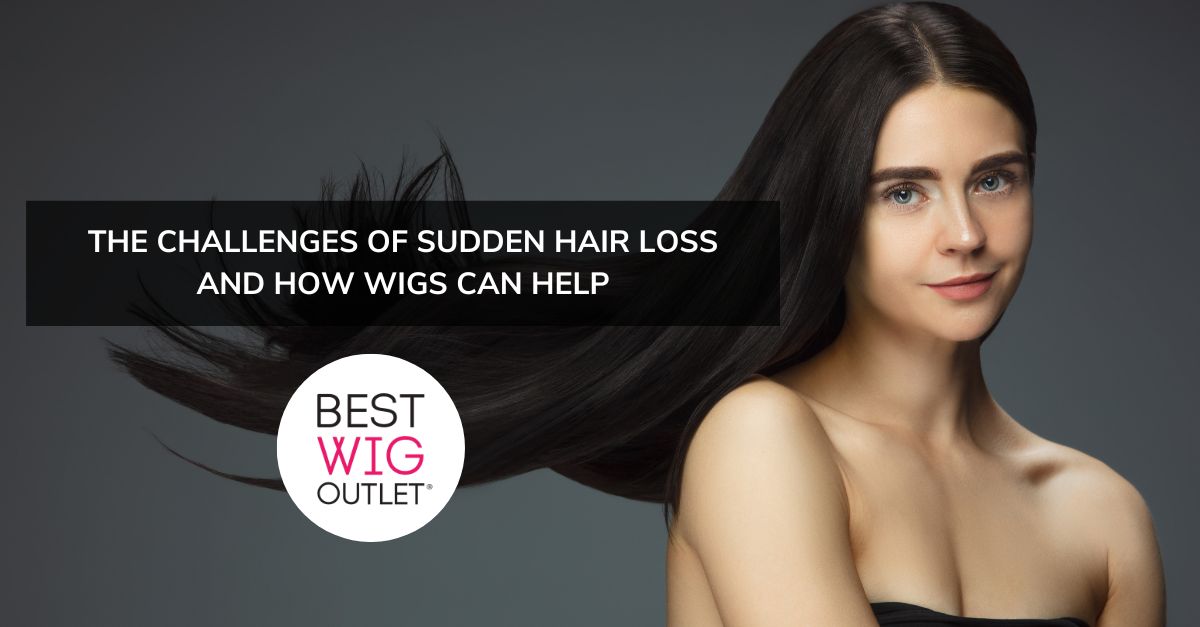 The Challenges of Sudden Hair Loss and How Wigs Can Help
September 18, 2023
Learning the Most Common Terms When Shopping for Wigs
September 14, 2023
How to Make the Color of Your Human Hair Wigs Perfect?
September 12, 2023