Lace Front Wigs: Your Best Look, Naturally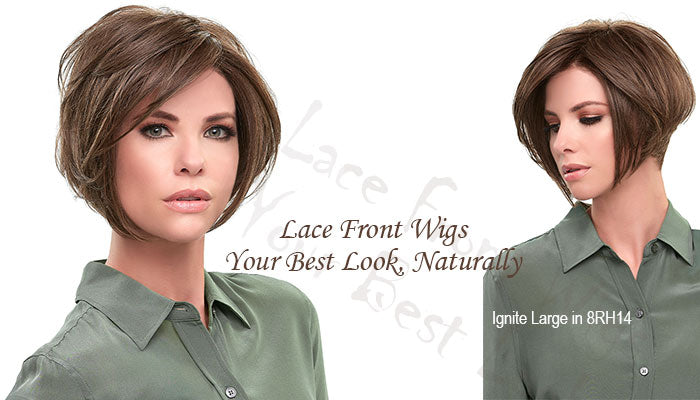 Have you been looking for a wig that, well, people won't be able to tell is a wig? When you search online for wigs, do you worry that they may look somewhat unnatural or even artificial on your head? These are common concerns. For many of our customers, when they buy a wig, they want something that looks like it's growing from their natural hairline. That's where lace front wigs come in. They're some of our most popular wigs for a variety of reasons.
Wigs for Beauty and Comfort
When it comes to wigs (or really, anything else) no one should ever have to sacrifice "comfort" for "beauty," or vice versa. Wigs with a lace front can make you look fantastic while you feel utterly comfortable. For example, these are some of the more lightweight wigs that we offer. So, you can wear them for hours on end without the slightest bit of discomfort. By that same token, these wigs, through their design, do a marvelous job of covering any gap between your skin and the wig itself. With one of these wigs, you'll feel at ease, all while experiencing a very real boost of confidence.
Hundreds of Wigs with a Lace Front to Choose From
As of this writing, there are 787 wigs with a lace front at our site. We say "as of this writing" because we're always adding new wigs. When we find new, exciting wigs that meet our exacting standards, then and only then do we offer them to our customers. So, if you check out our site in a day or two, it's entirely possible that we'll have more wigs by then. As ever, our goal is to offer as many different top-quality wigs to our customers as possible.
A Wig to Perfect Fit Your Life We know that there are some wigs, some colors, and some designs which are going to fit some customers far more than others. For example, to click on one option, we offer a "Blake Large Lace Front & Monofilament Remy Human Hair Wig" by Jon Renau. While there are so many brunette options for this wig, there are plenty of red and blonde ones, too. Additionally, this wig was designed through an intricate process: artisans hand-tie every single strand of hair. That level of craftsmanship is reflected through every part of this wig.
---
---
Also in Best Wig Outlet Blog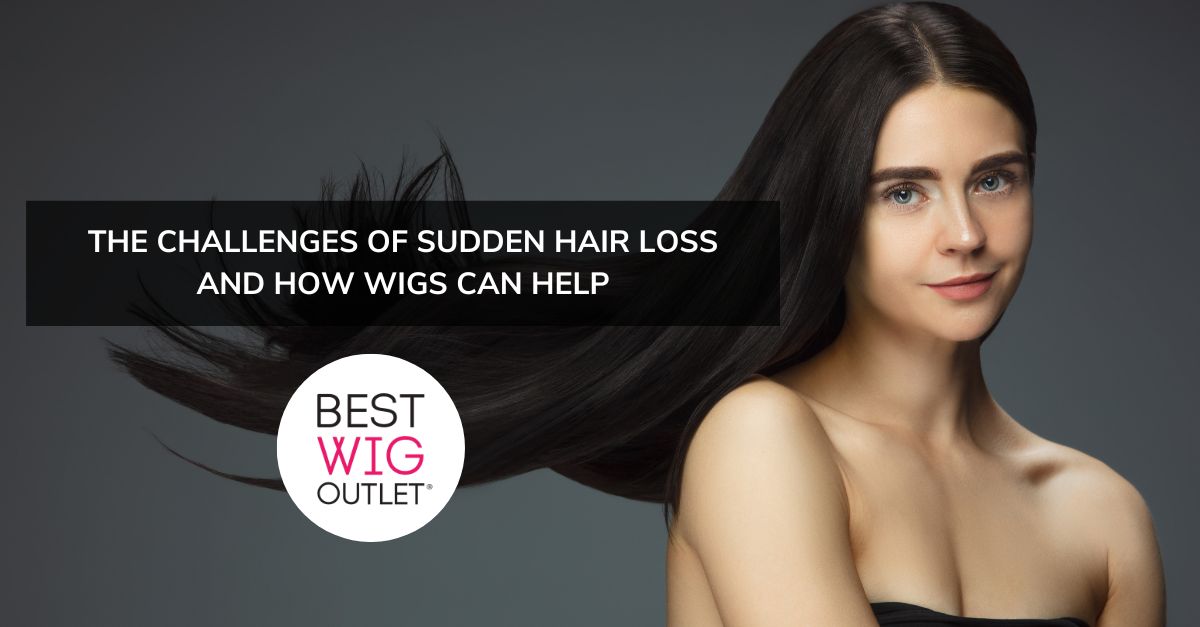 The Challenges of Sudden Hair Loss and How Wigs Can Help
September 18, 2023
Learning the Most Common Terms When Shopping for Wigs
September 14, 2023
How to Make the Color of Your Human Hair Wigs Perfect?
September 12, 2023