Jon Renau Introduces 3 New Wig Styles for Spring 2018!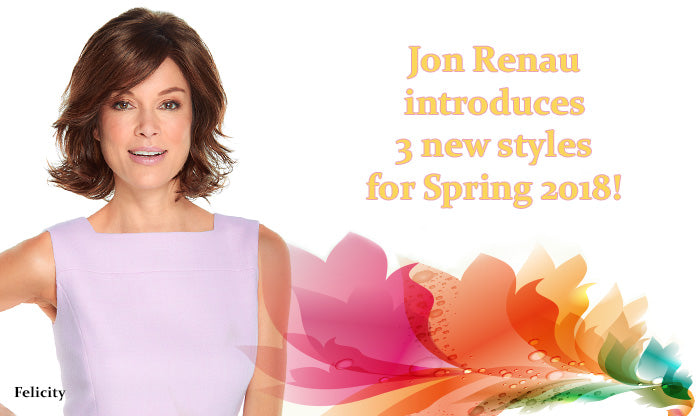 A wig is made for anyone whether it is used for medical reasons or not. So why don't you try one of the new smart lace wigs that will come out this April 2nd!
As we all know wigs are manufactured differently some of them are signed with a lace front, monofilament top, 100% hand-tied, etc.… Jon Renau's lace front wigs have each hair that is hand-tied to the lace creating the illusion of a naturally growing hairline.
With the monofilament top, you will be able to change the direction of the parting and create a new look. Also, the finely woven lace front conforms to the shape of your head, for a more secure fit- you'll feel like it was made just for you!
Gigi, Felicity & Minka are designed with a very natural-looking, the fiber for all of these 3 products is Synthetic fiber, proving you with an open wefted back, adjustable tabs, velvet ear tabs plus nape and they are available in Average Size.
In order for you to care correctly for these products, you will need a wide-tooth comb, shampoo, and conditioning spray. You are allowed to use any other styling product from Jon Renau such as the Holding Spray, HD Detangler, and the Flexible Gel Spray.
It is very important that before you wash the product to nicely remove all of the tangles using your wide tooth comb after that has been completed you will apply the shampoo & conditioning spray.
Synthetic fiber "only" after washing the product allows the hairpiece to air dry by placing it on a plastic or wire stand, DO NOT BLOW DRY!
2 TIPS:
Be very cautious when standing near a heat source, excessive heat will damage the fiber.
Jon Renau recommends using the HD Smooth Detangler with a tooth comb to detangle your synthetic hair.
Gigi (Exclusive) Lace Front & Monofilament Synthetic Wig by Jon Renau
Gigi is one of the newest long styles, with cascading layers. The Synthetic fiber hair features a seamless hairline, monofilament top, and off the face layers. Gigi a Smart Lace wig that will project an attitude of the untroubled confidence. Open wefted back that will allow superior ventilation for maximum cooling.
Minka Lace Front & Monofilament Synthetic Wig by Jon Renau
Minka has a traditional synthetic fiber with a Lace Front and a single monofilament top that allows you to change the direction of the parting providing natural hair growth, combining a romantic length and playful textures. Velvet ear tabs + nape allows smooth customization with bendable wire.
Felicity Lace Front & Monofilament Synthetic Wig by Jon Renau
Out of the 3 new styles, Felicity is the cutest & shortest. An attractive mid-length curl provides a superbly natural appearance, also made with a welded lace front that mimics a natural hairline, hair is hand-tied one by one. Constructed with the lightweight monofilament top allowing you multi-directional parting.
---
---
Also in Best Wig Outlet Blog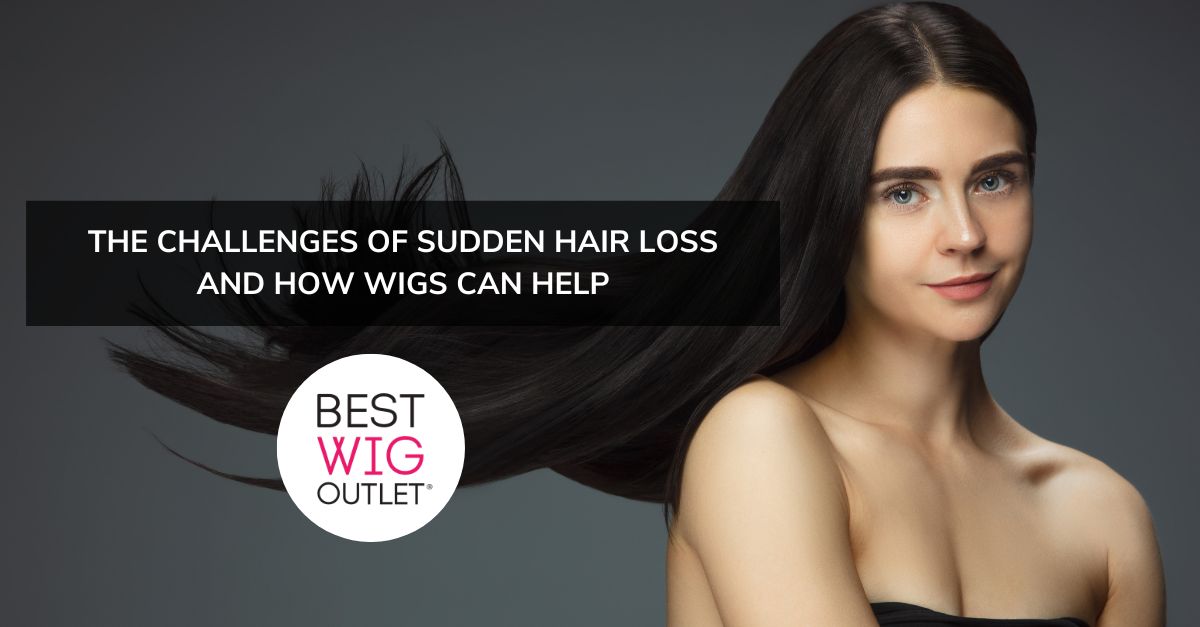 The Challenges of Sudden Hair Loss and How Wigs Can Help
September 18, 2023
Learning the Most Common Terms When Shopping for Wigs
September 14, 2023
How to Make the Color of Your Human Hair Wigs Perfect?
September 12, 2023