Is It Possible to Wear a Wig and a Hat?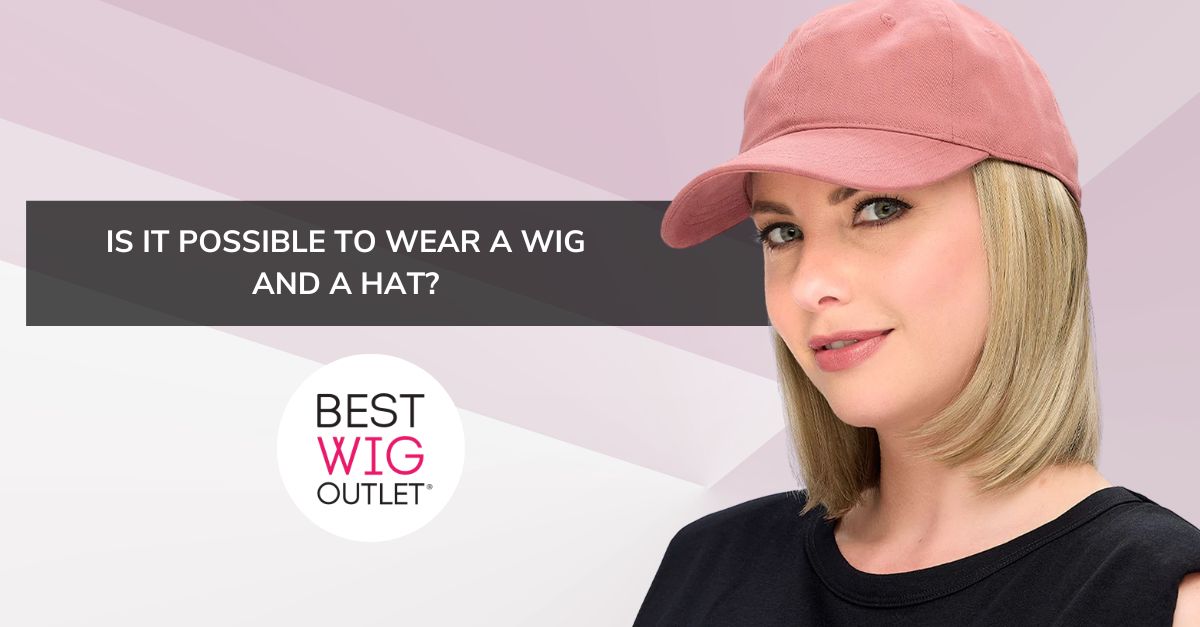 A women's wig can hide hair loss or change your appearance. But if you need to wear a hat when going out, you may wonder whether or not it is a good idea to do so. The short answer is, "Yes." You can wear hats and wigs together. 
Can a
Women's Wig
and a Hat Coexist Harmoniously? 
As mentioned earlier, it is entirely possible to pull off the perfect duo of a wig and a hat. The main question is how. How can you achieve style and comfort with this duo? 
The Wig Cap Trick
One of the simplest and most effective methods to wear a wig under a hat is to use a wig cap. A wig cap is a lightweight, breathable fabric cap that fits snugly over your natural hair and secures the wig in place. Pick a cap in a color that closely matches your natural hair or the wig's color. When you have the wig cap on, position your wig over it and adjust it to your liking. The wig cap will create a smooth surface for the wig to rest on and keep your natural hair intact, ensuring a seamless look under the hat. 
Low Bun or Ponytail
If your wig has enough hair length, consider styling your natural hair into a low bun or ponytail before putting on the wig. This will keep your hair flat against your head, making it easier to wear a hat without any bulges or bumps. Once your natural hair is secured, place the wig on your head, making sure it covers the bun or ponytail. In this way, your wig will sit comfortably under the hat, and you won't have to worry about any awkward bumps. 
Hat with Wide Brim 
Opt for a hat with a wide brim to accommodate your wig comfortably. Wide-brimmed hats, such as floppy hats or sun hats, provide ample space for your wig and ensure that it stays in place. Additionally, wide-brimmed hats offer extra sun protection, shielding both your wig and natural hair from harmful UV rays. 
Hat with Adjustable Straps 
Look for hats that come with adjustable straps or drawstrings. These hats allow you to customize the fit according to your head size and the volume of your wig. By adjusting the hat's tightness, you can ensure a secure fit for your wig and the hat. 
Try a Half Wig
If you love wearing hats regularly, consider investing in a half-wig. It covers only the back and crown of your head. It leaves the front portion of your natural hair visible. This style allows you to wear hats more effortlessly, as the hat can rest on your natural hair without disturbing the wig's placement. 
Use Wig Clips 
For added security, you may use wig clips or combs inside the wig cap. These clips can be attached to the wig cap, holding the wig firmly in place even when you wear a hat. Wig clips provide extra peace of mind, especially if you plan to engage in outdoor activities or windy conditions. 
Wearing Your Wig and a Hat
When you follow the tips mentioned above, you can comfortably wear a women's wig under a hat. Embrace your unique style and experiment with different hats and wigs to create stunning looks that express your personality. Visit our online store to view our wig collection perfect for this combo. 
---
---
Also in Best Wig Outlet Blog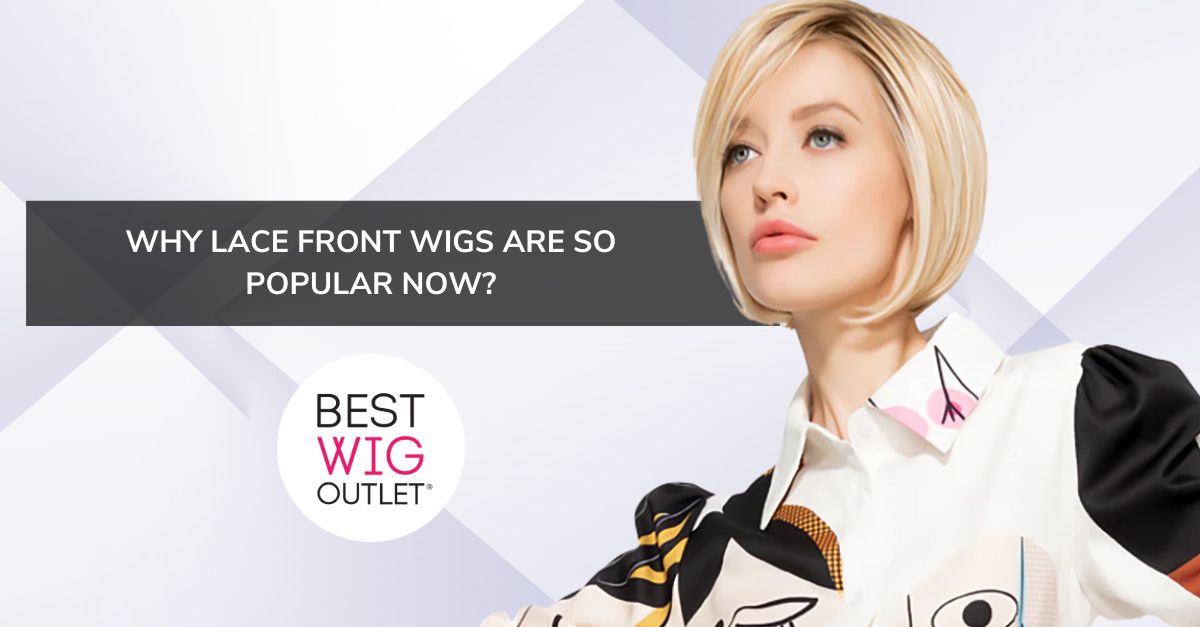 Why Lace Front Wigs are so Popular Now?
October 02, 2023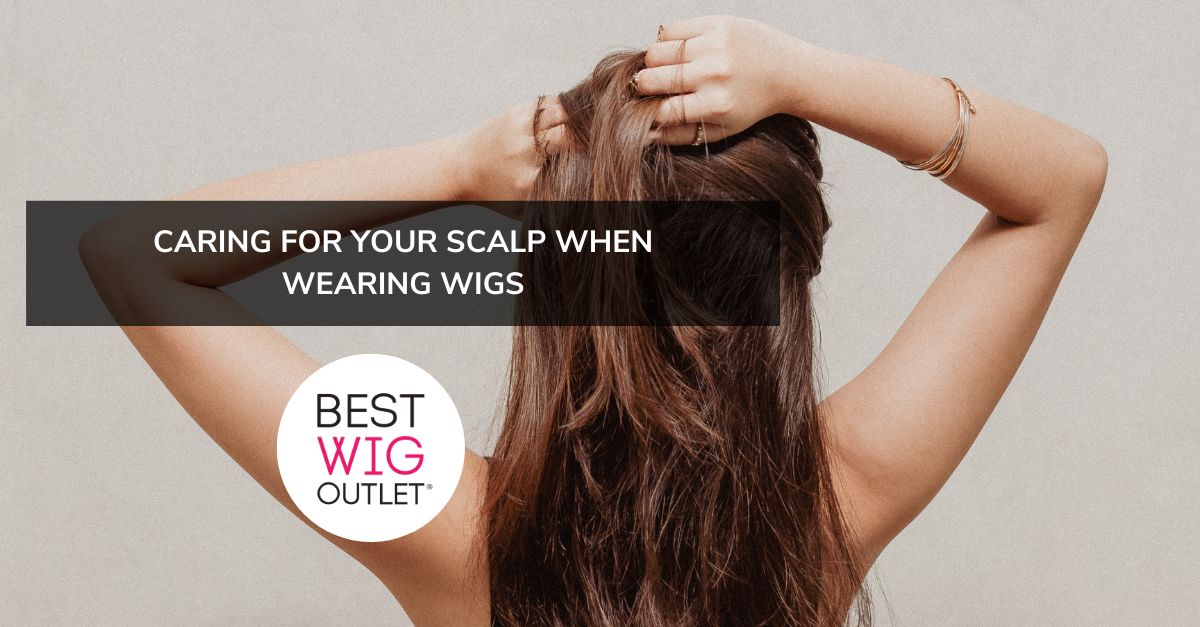 Caring for Your Scalp When Wearing Wigs
September 28, 2023
6 Tips for Wearing a Wig in Summer or Hot Weather Conditions
September 25, 2023