How Much Do Human Hair Wigs Cost?
The cost of human hair wigs can vary depending on the style. It also depends on where you purchase them. It can be overwhelming when there are several options to choose from. At Best Wig Outlet, the price can start at $35 but it can go up to $4,200. We offer an excellent selection of top-quality human hair.
The Price of
Human Hair Wigs
Real human hair wigs cost more. Because they are the best quality wigs, the cost is higher compared to other wig types. According to Cosmopolitan, "Human hair offers the most versatility (for instance, if you want to dye your wig), but it's also your more expensive option." If you're going to ask yourself, "are they worth it?" For many individuals, though, yes, they are a worthwhile investment. That is if you love the look of real hair. Although you need to maintain them, the result will always be gorgeous. However, the price of the wigs will also depend on various factors. Keep reading to know more. 
Cap Size 
Another factor to consider when shopping for hair wigs is their cap size. Wigs can come in different sizes — average, petite, and large. Most wigs are available in average size. 
Petite is ideal for measurement between 19.5 inch to 21 inch. 

Average is designed for 21.25 inch to 22 inch. 

Large can be anything over 23 inch. 
Types of Hair Wig
There are five types of hair wigs available at Best Wig Outlet. You can choose from the following: 
Human hair

Remy human hair

Human hair blend

Synthetic hair

Heat resistant synthetic hair
If you want a wig that can hide the fact that you're wearing a wig, then opt for a wig made of real human hair. The best thing about it is that you can wash and heat-treat it the same way you would with your own hair. It lasts longer, too. 

Human hair blends are made of synthetic fibers and natural hair. The combination can give you the natural look and feel of human hair. But compared to human hair wigs, they are much lighter.

Remy is made of top-quality human hair. The cuticle is intact. The follicles move in the same direction. Since Best Wig Outlets offers high-quality Remy human hair, there's no risk of tangled or matted hair. 
Length 
You can choose from short, medium and long. Short wigs require less product. Medium length wig is versatile and it's available in a traditional 10-inch length. Lastly, long hair requires more maintenance. But you can make different looks because you have more hair to work with. 
Overwhelming Options 
We know that our online store offers so many choices that can be overwhelming. If you're not sure where to begin, please read our blog to help you learn more. We provide tips and pieces of advice so you can make informed purchases when you buy your
human hair wigs
online. If you're still not certain, you may contact us here:
(800) 715-5003.
---
---
Also in Best Wig Outlet Blog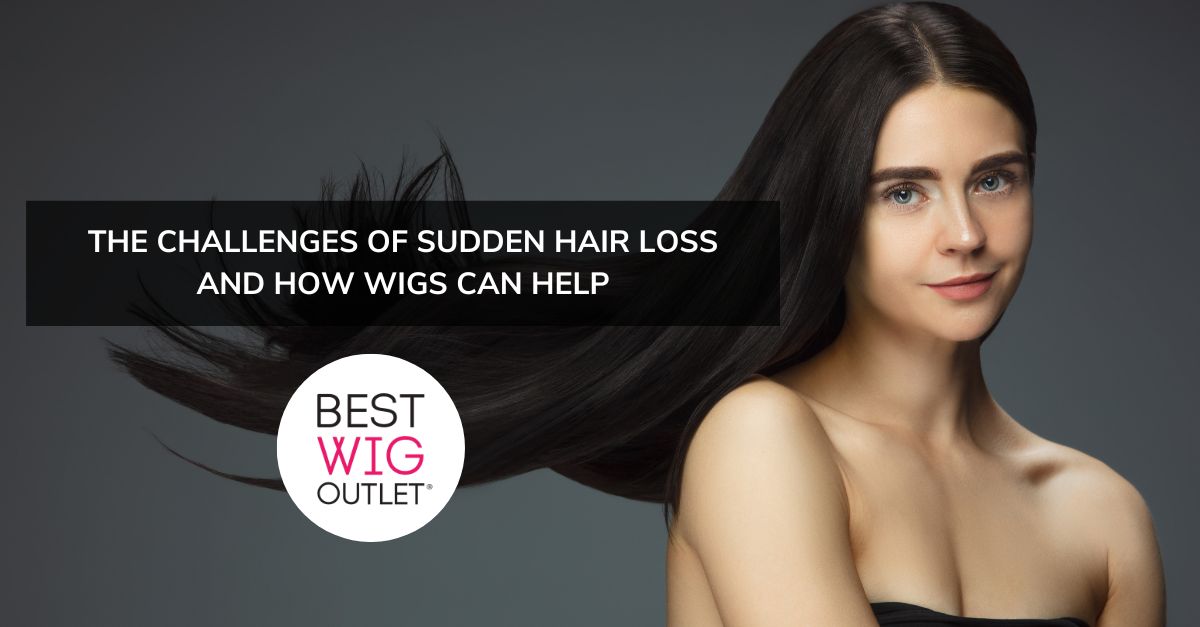 The Challenges of Sudden Hair Loss and How Wigs Can Help
September 18, 2023
Learning the Most Common Terms When Shopping for Wigs
September 14, 2023
How to Make the Color of Your Human Hair Wigs Perfect?
September 12, 2023