Halloween Costume Wigs: Beehive and Colonial Costume Wigs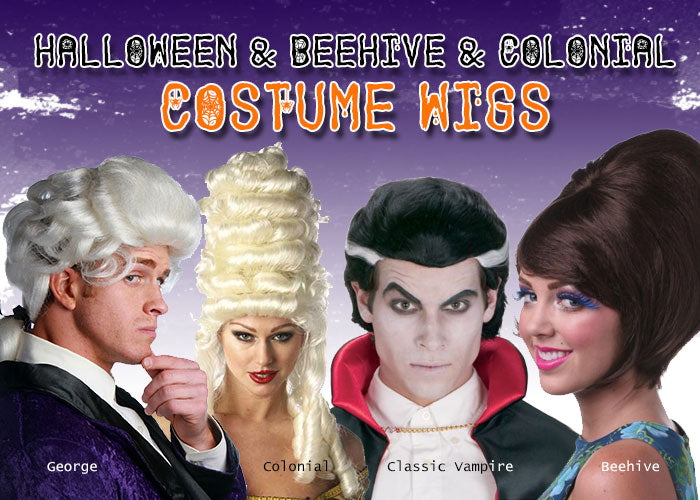 Halloween is coming up and everyone is thinking of what should they select and buy. Beehive and colonial costume wigs are mostly considered for the year of the '60s this is traditional wear that will never go out of fashion. If you are thinking about dressing as a character for this year we offer chic doll wig, Pocahontas wig, and pirate wigs as well. So many selections to choose from! Halloween wigs are the ideal choice for completing your zombie, vampire, or any other wicked costume.
This high quality 60s beehive is perfect for your Sixties themed party. Bandstand, Hairspray, Diana Ross & the Supremes, it works for a multitude of options from 1960.
Beehive by Characters is Synthetic fiber, very high-quality wig. This costume wig made for theatrical, costume, or everyday use. Lace/Mesh lining with sizing clip.
Suggestions for costume wear: '60s Beehive Girl, Go-Go Dancer, and much more. They are a way to get the fun, elegant look you have always desired.
The New Beehive by Sepia Costume Wigs costume wigs is a short synthetic wig that takes shape of a B-52. This wig features a short bang in the front and an angled layer in the front. This is a great wig to look like a 1960's version of Dusty Springfield or look like a member from the new wave rock band, the B-52.
Party like a queen! Become a symbol for excess and extravagance this Halloween in this tall blonde wig. Fashion-forward and party-perfect, giant wigs are the key to costumes that turn heads. Celebrate a departure from the every-day routine with fun fashion and fantastic freedom. A quality costume wig from Giant can help the inner you come out to play.
Colonial Wig is a beautifully made long life costume wig with many levels of hair stacked into an amazing tower. Perfect for theatrical productions or as a scene wig. Our 18th-century colonial Costumes will let you play a hero in the American Revolution, a European monarch or Mozart, even – the choice is yours.
Complete your Founding Father look with a Colonial Wig! This white wig features the classic 18th-century gentleman's styling, with the hair pulled back into a ponytail and tied with a black bow. Interior mesh lining is attached for comfort, so you never have to leave character! It's the perfect finishing touch for your historical costume, colonial costume, or George Washington costume.
Halloween is one of the oldest holidays still celebrated today. It's one of the most popular holidays. Some people view Halloween as a time for fun, putting on costumes, trick-or-treating, and having theme parties. Others view it as a time of superstitions, ghosts, goblins, and evil spirits that should be avoided at all costs. Halloween is on October 31st, the last day of the Celtic calendar. It was originally a pagan holiday, honoring the dead.
Sleek Dark Creepy Scary Mysterious Classic Vampire Halloween Wig from Wicked Wigs, A must-have to complete any vampire costume! Black & Grey classic style one size fits most adults.
Put down the flat iron! Wear this ready-to-wear Extra Long Gray Wig over your own locks and spend the time you save in hair care wowing your friends. This wig features straight synthetic fiber hair arranged in a center part style and hanging well past the waist.
---
---
Also in Best Wig Outlet Blog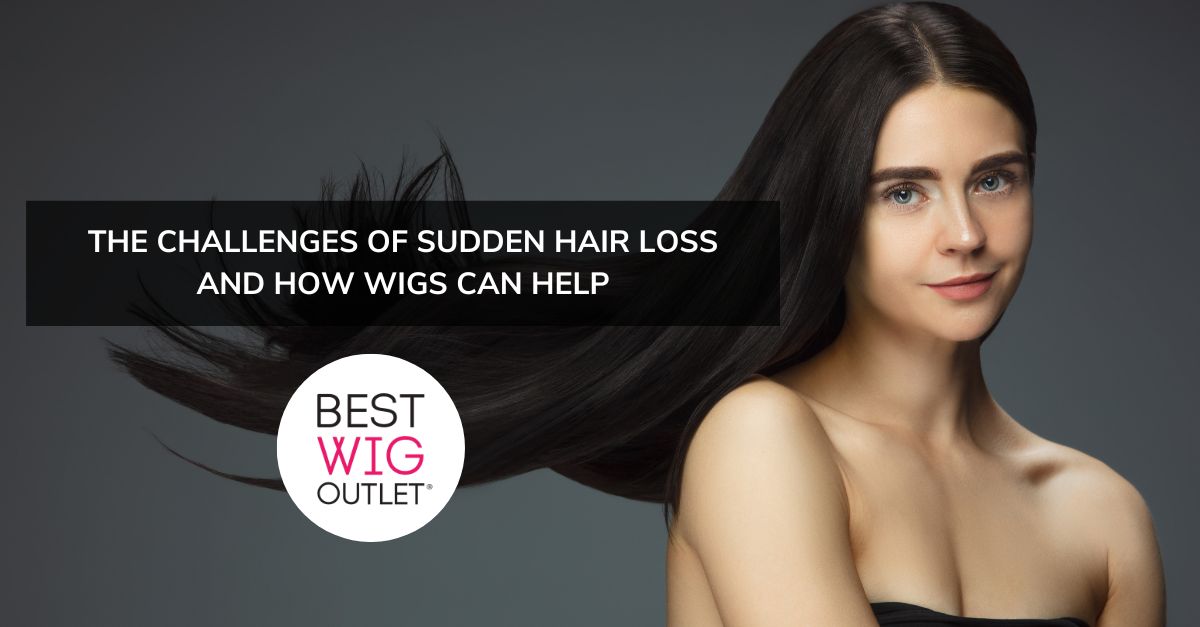 The Challenges of Sudden Hair Loss and How Wigs Can Help
September 18, 2023
Learning the Most Common Terms When Shopping for Wigs
September 14, 2023
How to Make the Color of Your Human Hair Wigs Perfect?
September 12, 2023