Hairpieces New Arrivals by TressAllure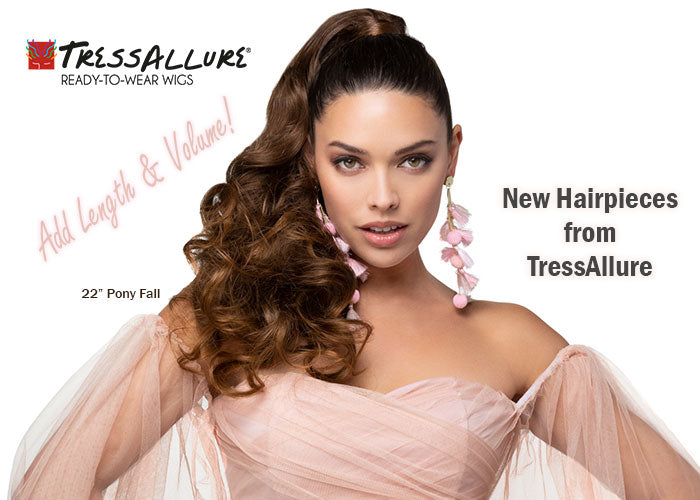 Do you have depopulated areas of your hair or affected by hair loss? Many of us think that full wigs are the only option to cover just a small area of hair loss. The truth is that there are other hair accessories, hairpieces that are available to blend in with your own natural hair.
For those women with hair loss around the hairline, we recommend starting with the line of bangs and fringes. Synthetic bangs are a smart, cohesive way to add coverage to a receding hairline with ease and comfort. Ponytails add fullness and length to thinning hair. For those who are looking to style their hair with the additional volume, we recommend hair buns and hair wraps.
The hairpiece is good because it saves us time and eliminates stress. Synthetic hairpieces will hold its shape day after day, seamlessly transitioning from a wedding to the office and on to a date night. Here are four of the newest hairpieces by TressAllure offer in many different colors that you will love!
Slip-On
This is designed for anyone who would like to increase the volume of their bun. Easy to apply and perfect for that easy style low volume up-do. Slip-On works great for any type of occasion!
Feather Fringe
Add bangs to your daily look without having to cut your hair. Bangs are for any type of hair whether you have straight, curly, or wavy hair. Feather Fringe features a moldable wire in the base that allows you to adjust the height of your hair.
Wrap Around 16-inch Ponytail
Ponytails blend seamlessly with your own hair. They provide length, volume, and fullness. Wrap around ponytail has smooth silky layers, a heat-friendly style that allows you to straighten or add more curls to it.
Tousled Twist
Transform yourself in just seconds! Tousled Twist is a durable stretch elastic band with soft layers of hair-hand rolled to create a perfect up-do. Easy to style and care for it will keep it looking like new!
---
---
Also in Best Wig Outlet Blog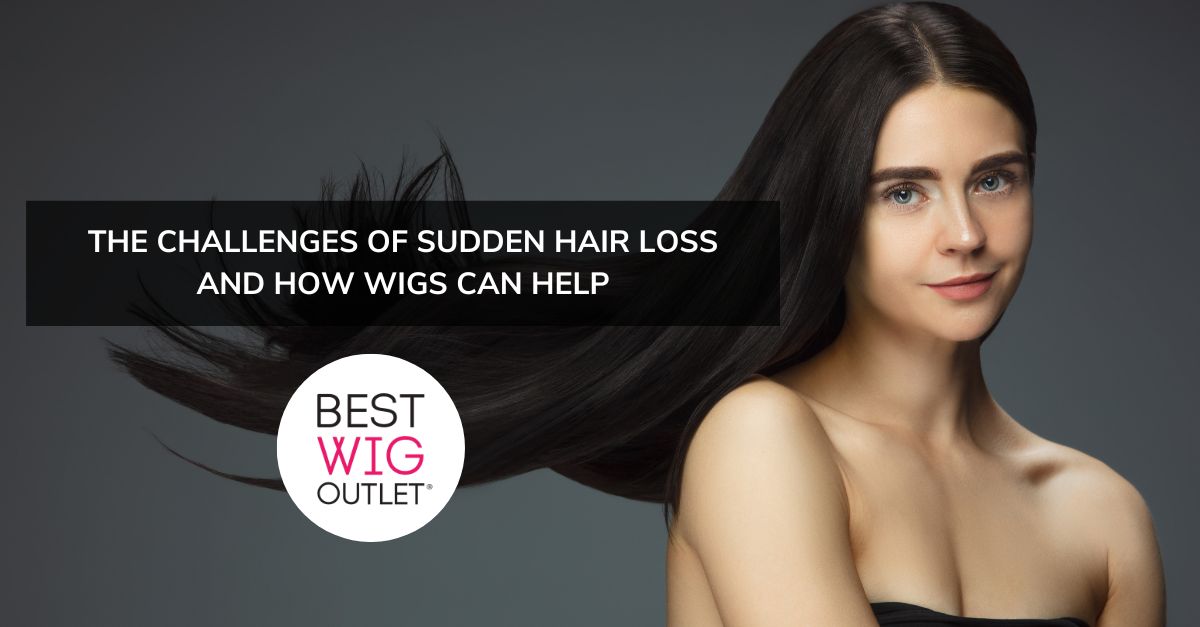 The Challenges of Sudden Hair Loss and How Wigs Can Help
September 18, 2023
Learning the Most Common Terms When Shopping for Wigs
September 14, 2023
How to Make the Color of Your Human Hair Wigs Perfect?
September 12, 2023