Hair Loss and Wigs for Children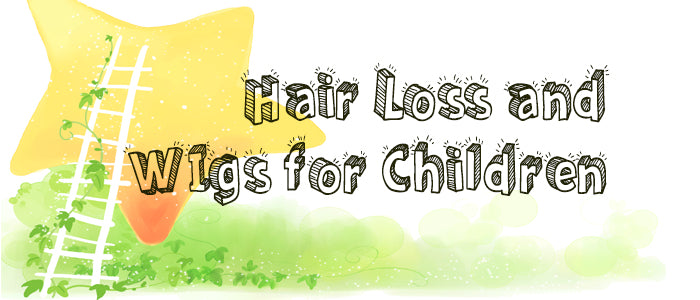 When you think about wearing a wig, you may immediately picture an adult. wigs, hair toppers, and even hair extensions are very common for both women and men, and the reality is that both men and women experience thinning hair or hair loss. However, a group that you may not think of when it comes to hair loss in children.
With ongoing research and knowledge about childhood hair loss, there are many great wigs for kids. It may be surprising to know just how common hair loss is in children among children. In fact, according to the American Hair Loss Association, approximately 3% of all pediatric doctor visits in the US are related to hair loss in children. While thinning hair and hair loss among adults are often caused by illness or age, the most common causes of hair loss among children are forms of scalp disorders or infections where the scalp makes it difficult for hair to be supported and held in place.
There are many causes of thinning hair and hair loss among children, including:
Fungal bacterial infection of the scalp, tinea capitis
An autoimmune disease called Alopecia Areata
Excessive hair pulling, called Trichotillomania
A condition called Telogen Effluvium
Nutritional deficiencies of amino acids, biotin, iron, niacin, protein, and zinc. Excessive vitamin A can also cause hair loss
Hypothyroidism
Chemotherapy
Excessive heat from constant blow drying
Tight ponytails, braids or buns
There are some causes of hair loss in children that are not serious and only temporary where the hair will grow back over time. This type of hair loss can include infant hair loss and regrowth due to rubbing or laying a part of the head against objects routinely.
The Effects of Hair Loss on Children
Children who do lose their hair can unfortunately experience severe psychological trauma. The loss of their hair makes them look and feel different from other kids around them. They often feel self-conscious and develop low self-confidence. For some kids, having no or little hair even makes them sad, angry, and depressed as a result of how they feel internally and also because they may be teased by their peers.
Children who experience hair loss or thinning hair due to a medical condition may have a hard time constantly being reminded of their condition and the hardship they've had to endure. Proper mental health care can be vital for these children in addition to physical solutions.
Treatments for Children's Hair Loss
With improved technology and knowledge of children's hair loss, there are more and more hair substitutes and hair regeneration products designed just for children.
The proper course of treatment depends on the cause of the child's hair loss and can include"
Topical and pill-form medications. If hypothyroidism or chemotherapy is the cause of a child's hair loss, medication can be prescribed at the right time to help encourage hair growth.
Counseling. Children who experience hair loss due to a behavior such as hair pulling, counseling may be necessary to identify and stop the behavior.
Wigs and head coverings. Some children experience conditions where the hair may not grow back. It's always a great option to cover or disguise hair loss with a head covering or wig. There are high-quality wigs available that are designed just for children that fit comfortably and naturally. They feature smaller capsizes and have advanced features for comfort, so a child can play and enjoy life to the fullest.
At Best Wig Outlet, we understand that for a child, hair loss can be a traumatic experience. We have wigs for kids that can be worn by both boys and girls that, stay in place for even the most active children, and feature kid-appropriate styles.
Contact us today to learn more about wigs made for children, and how we can help your gift your child with something precious that will boost their self-esteem.
---
---
Also in Best Wig Outlet Blog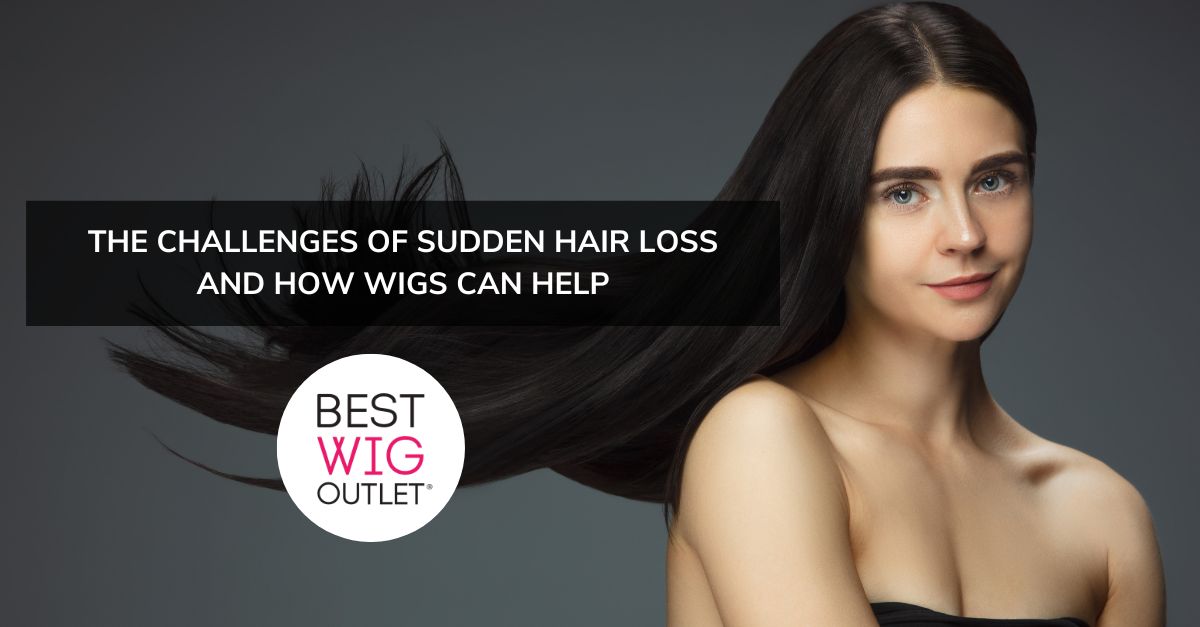 The Challenges of Sudden Hair Loss and How Wigs Can Help
September 18, 2023
Learning the Most Common Terms When Shopping for Wigs
September 14, 2023
How to Make the Color of Your Human Hair Wigs Perfect?
September 12, 2023