Get A Terrific Shaggy Look: Lisa Rinna Styles & Other Celebrity Styles with Signature Wigs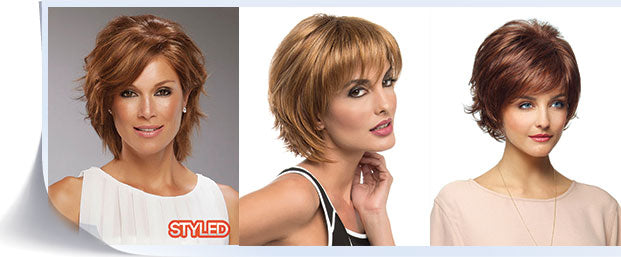 Shag wigs are fun and flirty and give you a great opportunity to experiment with your look. You can get easy-breezy styles with slightly different layers, lengths, curls, textures, and volume where it is needed.
Experiment and explore various shag styles like Lisa Rinna styles. Her signature shag hairstyle flatters her beautiful face with dimensional hair color which makes her eyes really stand out, and so can yours. Achieve your own flattering shag hairstyle with some of our favorite shaggy short wigs.
Sophia Lace Front & Monofilament Remy Human Hair Wig by Jon Renau: The Sophia embodies chic and sleek style. This fun choppy wig is stunning on many face shapes and can be styled to your liking. Jon Renau is known for quality, making this wig easy to wear and style.
Delaney Lace Front & Monofilament Synthetic Wig by Envy: Delaney by Envy gives you long, pixie cut front bangs and light shaggy layers for a fun, sporty take on the ever-popular bob. Its mono top lace front construction offers the most natural appearing top and front hairline offered in wig technology.
Lace front wigs are among the most sought-after for their comfort and breathability. Sultry chopped out layers complete this lengthy looker.
Darcy Synthetic Wig by Revlon: This wig has chin-length shag with voluminous top layers and heavier layered fringe. Darcy is available in a quality, fashion-forward styles, and colors, with an added lift to mimic your own natural hair.
Coco Monofilament Synthetic Wig by Jon Renau: This slightly wavy wig has great movement in a medium length shag cut. Its Monofilament Top construction gives you endless styling options.
Mason Synthetic Wig by Noriko: Mason is charming and enticing. It has mixed layers with beveled ends that evoke attitude with a sophisticated "kick". Multi-color on single strands are part of this wig's innovative design. Unique fiber technology adds depth and distinction to this classic look.
Trend Setter Synthetic Wig by Raquel Welch Wigs: Loaded with layers, this mid-length shag adds excitement with flipped textured ends all throughout. A quick shake right out of the box and this cool, comfortable cut is ready-to-wear, something this sought-after brand is known for.
Shag wigs exemplify natural beauty. The short shag style wigs shown above are made with hand-tied Remy human hair, a lace front, and monofilament cap construction.
You can style your wig just like it's shown with some easy styling tips:
1) Blow-dry using a boar bristle round brush to smooth hair.
2) Use Heat Treat and flat iron to create a bend at ends.
3) Finish with Flexible Gel Spray.
---
---
Also in Best Wig Outlet Blog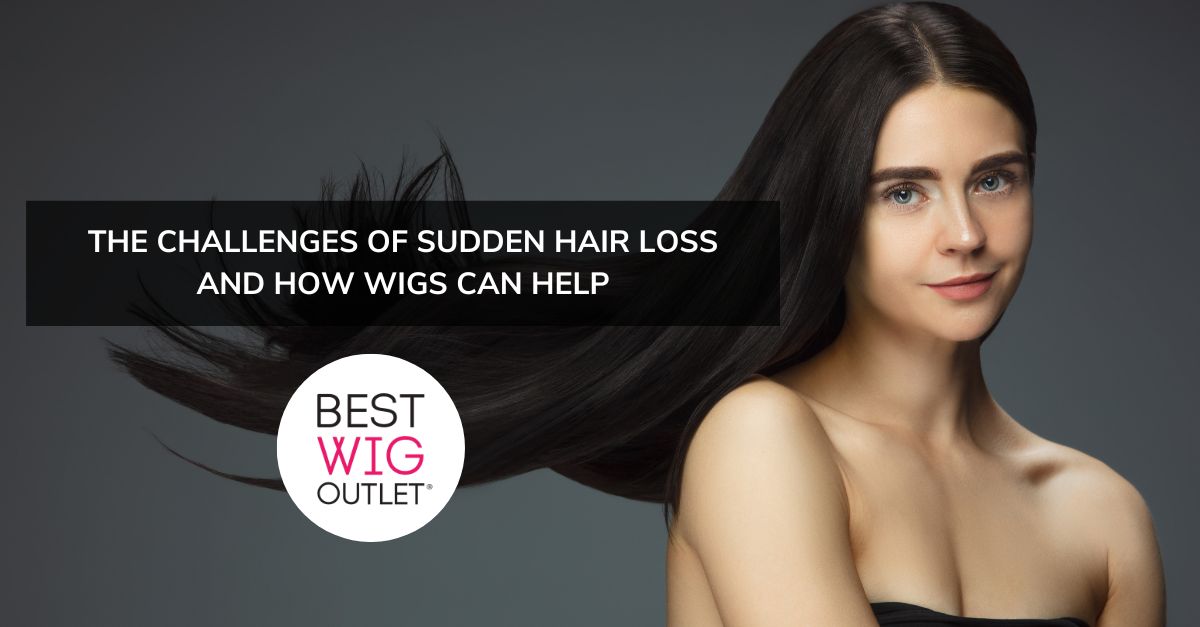 The Challenges of Sudden Hair Loss and How Wigs Can Help
September 18, 2023
Learning the Most Common Terms When Shopping for Wigs
September 14, 2023
How to Make the Color of Your Human Hair Wigs Perfect?
September 12, 2023