Fabulous Hairstyle Wigs on Holidays! New & Hot Wig Styles!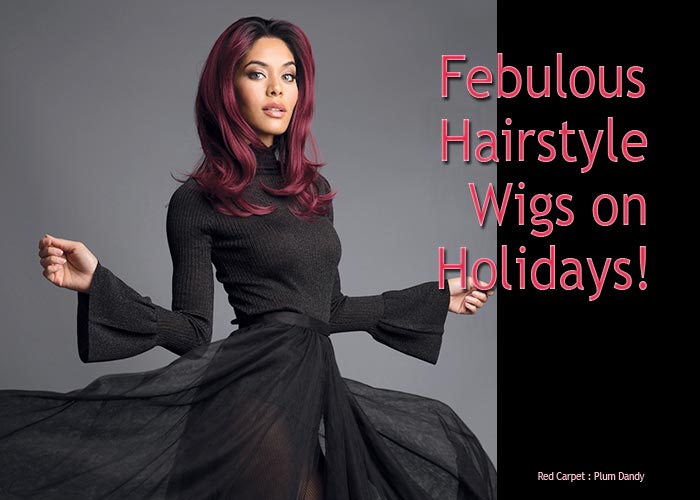 Seduction Skin Top Synthetic Wig by Revlon
Seduction Synthetic Wig by Revlon Bold features curvaceous loose curls that fall mid-back. Wispy brow-grazing bangs highlight and capture the eyes for a look will surely turn heads. Seduction features a crown skin top cap, allowing the most realist part ever. Heat friendly synthetic fibers, allow you to use your favorite heat tools for endless styling capabilities.
Red Carpet Lace Front & Mono Part Synthetic Wig by Revlon
Red Carpet Wig by Revlon Bold, long layered and flared ends let you spark your own debut. This face-framing wig frames your face in the most feminine and timeless silhouette. Features of a lace front hairline allow the option of styling off the face for greater confidence.
Dena (Exclusive) Monofilament Human Hair Blend Wig by Envy
Dena by Envy is a delicious short shag with an eyelash bang and face-framing layers, a 100% hand-tied cap, and a monofilament top with Envy's special Human/synthetic Hair Blend! This beautiful shag is Heat friendly providing 70% on Synthetic Hair and 30% Human Hair.

The Down Time Wig by Raquel Welch is exquisitely long and lush. Our longest, hand-knotted wig to date, this trending look combines the natural looking hairline of a Sheer Indulgence lace front monofilament top for optional off-the-face styling with the cool, light comfort of a 100% hand-knotted base.
This short synthetic spiky layers shag wig is flattering with a decidedly edgy look. Face framing spiky with a head-hugging nape. Effortless lightweight, shake, and worn finger styled. Billie Wig by Noriko has a constructed of open wefts, airy and breathable. Adjustable Velcro tabs and bendable ear tabs at the temples for added security and fit.
Modern Motif a soft and airy style is a great option for free spirits. Light, feathery layers with gentle, undone waves give this wig an ethereal, carefree look. A sweeping fringe frames the face, adding a charming touch. The lace front and mono part create a realistic hairline for more styling options.
---
---
Also in Best Wig Outlet Blog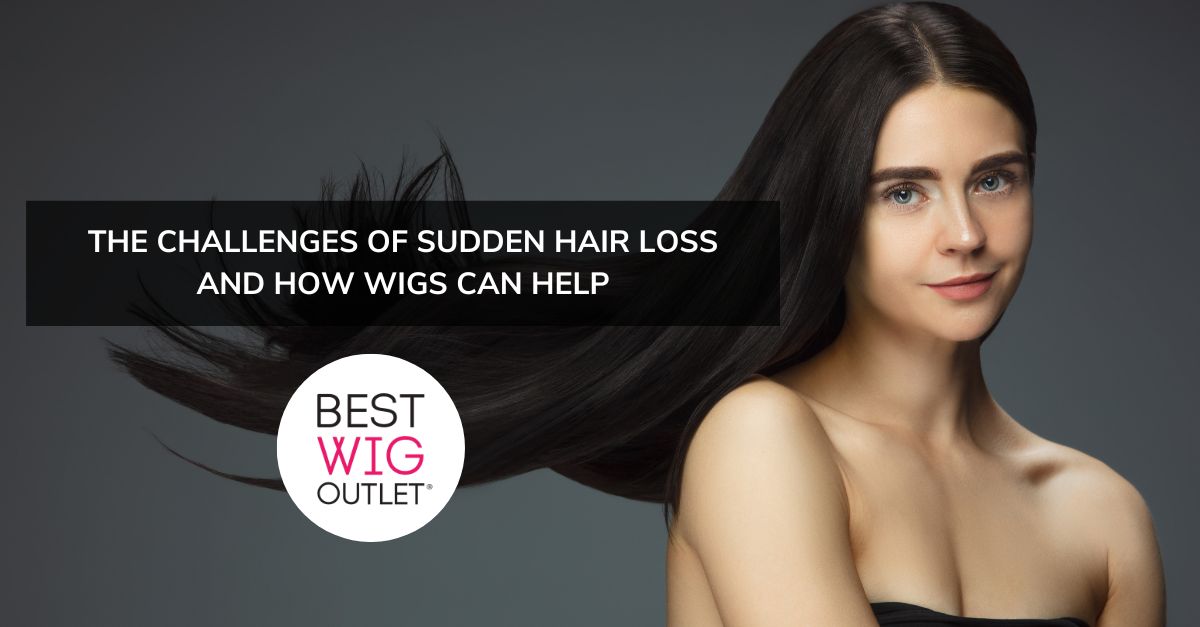 The Challenges of Sudden Hair Loss and How Wigs Can Help
September 18, 2023
Learning the Most Common Terms When Shopping for Wigs
September 14, 2023
How to Make the Color of Your Human Hair Wigs Perfect?
September 12, 2023