Brown Wig Colors Available With Different Shades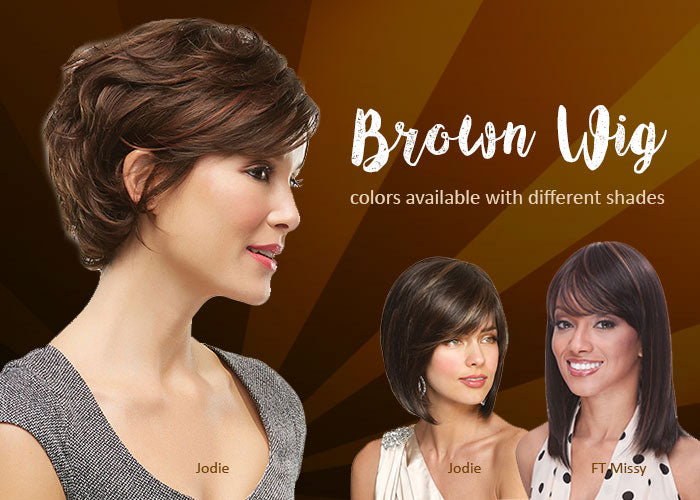 Brown wigs are among the most popular colors that we sell at Best Wig Outlet. Brown is a stunning color with endless opportunities to add color, highlights, and dimensions.
The color brown represents wholesomeness, reliability, elegance, security, healing, home, honesty, and a multitude of other positive things.
When it comes to hair this earthy tone is often taken on more during fall and winter but is worn by many year-round, especially if it's your natural hair color.
We offer an outstanding collection and range of brown wigs that may even help you feel a sense of orderliness and convention, stable, and grounded.
Playful bobs look great in any color, and brown is no exception. This style offers plenty of texture and face-framing layers. Its Smart Lace style of our lace front wigs mimics natural hair growth with a lace front hairline and monofilament top and crown.
Coffee Latte is not just a fun name, it's a fun color too! This unique color is a rich Dark Brown with Honey Brown Highlights so you can look like you just came from the salon all the time. This particular wig is Jolie by Noriko and is a great modern bob cut with layers and side-swept bangs. The monofilament top makes it look like the hair is growing straight from your head, and allows for easy styling.
FT Missy is a gorgeous shoulder-length wig with bangs that beautifully sweep to the side but can be styled to the front if you like too! It features a dark brown base color with soft strawberry blonde highlights.
Muse is a personal favorite of renowned wig designer and celebrity, Raquel Welch! The chic layered bob with bangs is a stylish and trendy look that looks great at any age. You'll love how easy it is to wear, too. This "shake and go" wig can be worn in a smooth and sleek style right out of the box, or you can tousle it for a messy textured look.
Gabrielle by Wig Pro is one of their popular Monofilament wigs that will surely turn heads. With face-framing layers and a monofilament cap, it provides a very natural and versatile look. The entire wig is hand-tied with stretch lace, giving it a more realistic look and comfortable feel. The color shown is Danielle (4/33), a Ginger Brown base color blended in with a Dark Auburn.
Sandra is a stunning 100% hand-tied wig with a double monofilament cap design. You'll look stylish and stunning in this beautiful layered style with long, sleek lines and cascading layers.
---
---
Also in Best Wig Outlet Blog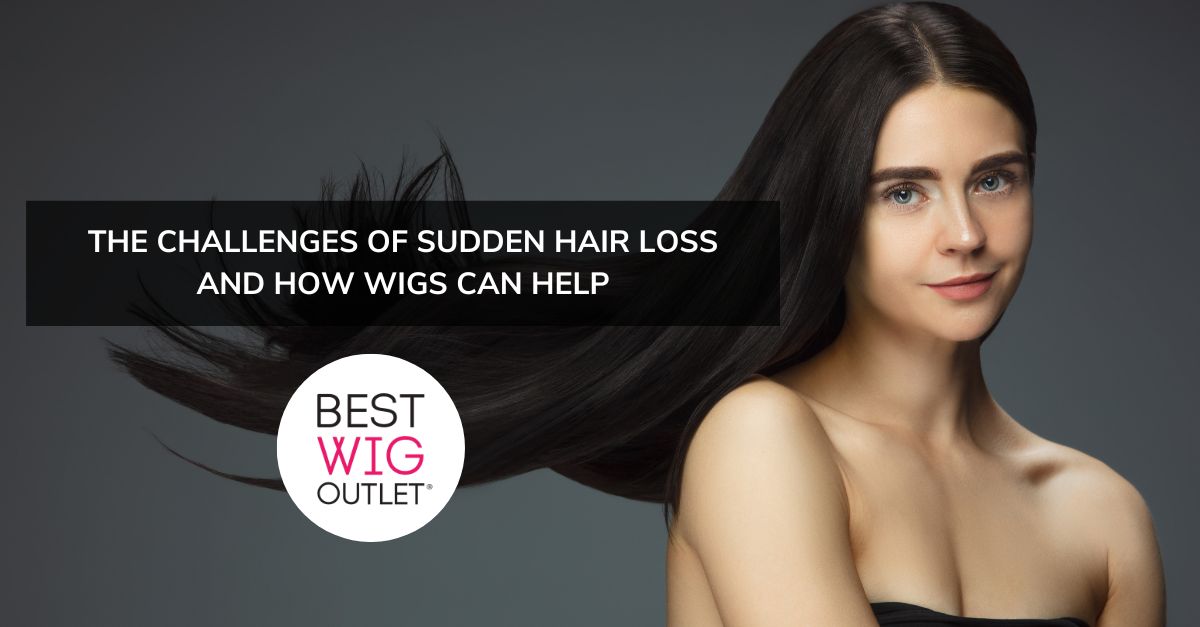 The Challenges of Sudden Hair Loss and How Wigs Can Help
September 18, 2023
Learning the Most Common Terms When Shopping for Wigs
September 14, 2023
How to Make the Color of Your Human Hair Wigs Perfect?
September 12, 2023