BOB STYLE WIGS NEVER GO OUT OF STYLE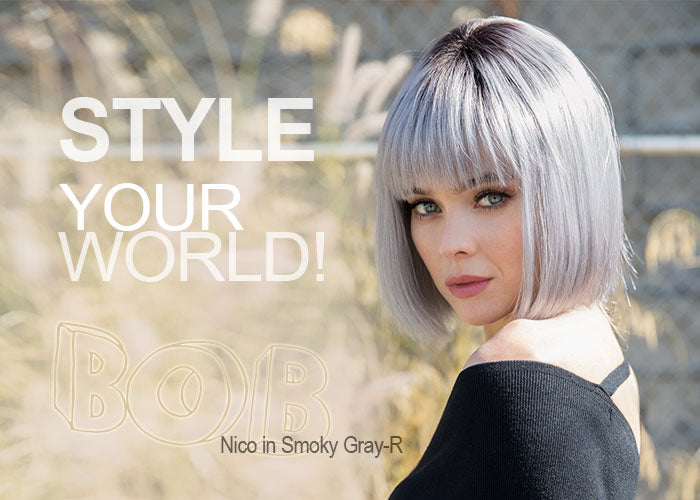 Bob wigs have always been in style, and by the looks of it, will always be. While certain hair trends come and go, there's one look that will never go out of style. Since the 1920's a century later, roaring 20's styles are still trending and that's not by mistake! This cut is simple yet, classy and sophisticated, whether it's a choppy textured, a blunt cut, curled, straight, or with bangs, this style is both modern and classic! Bobs will stay forever young and cool.
One of the most popular, bob style wigs is so easy to maintain brush and style. Great for all ages. A woman who wears bobs tends to be more stylish. With Endless styles, This cut is made fit for everyone, no matter the kind of face shape, heart, round, diamond, etc. a bob that falls around the chin level looks good on everyone, no matter your face shape or hair texture. Anyone and everyone can pull this style off!
NICO
Nico is a sleek and effortless chin-length bob style for all face shapes. This hair cut is the perfect length for any age, the range of colors is versatile. This Short bob style wigs are a great choice for women who suffer or have thin and weak hair because it looks voluminous even with straight hair perfect for a heart-shaped face. Bob should not be shorter than chin-length.
Chic Choice
This chic sculpted shape with stacked layers at the nape and longer, disconnected face-framing layers at the sides is punctuated by a tapered fringe that is guaranteed to bring attention to the eyes. If your face is oval, you can easily wear almost all shapes and lengths of bob hairstyle, so you can be creative all you want.
Bob with sharp edges will emphasize the haircut itself, very elegant and sophisticated. You can wear this for any occasion.
Fresh Chic
A no-fuss style that reflects the latest natural curl trend, FRESH CHIC's textured curl is a stacked bob that looks modern and fresh. A soft, razor-cut fringe adds a gentle accent to shape the face and highlight the eyes.
The lace front wigs with a monofilament part allow for added styling options. Short bob with natural waves will soften strict facial features. And when combined with bangs, it looks especially youthful and playful. A well-shaped bob hairstyle no longer than cheek-length can suite round faces and give them a youthful look.
House Blend
Bangs wave to side and texturized tousled lock! Lace front design and distinctive curls bring a modern flair to the classic bob style. The short breezy style reminds us of MARILYN MONROE. These perfect curled locks below the chin will soften the sharp jawlines and soften the square face shape.
Bob haircuts right below the chin will direct attention towards the center of the face, that is, it will emphasize your eyes. This is a modern classic that is a great standard piece to have in any collection.
---
---
Also in Best Wig Outlet Blog
6 Tips for Wearing a Wig in Summer or Hot Weather Conditions
September 25, 2023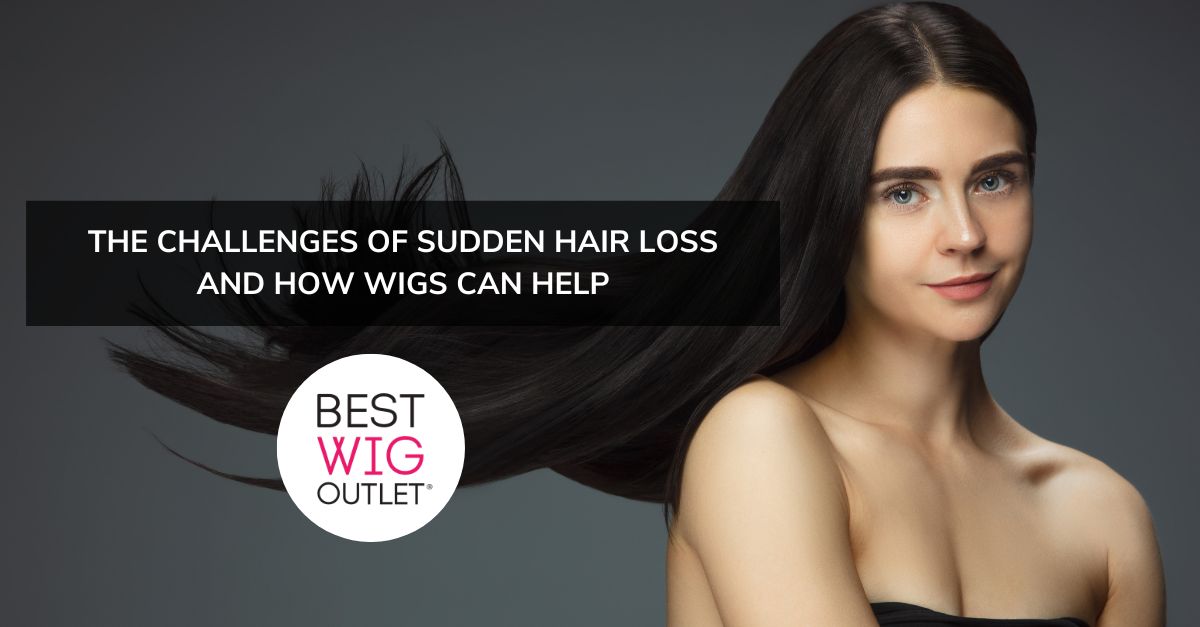 The Challenges of Sudden Hair Loss and How Wigs Can Help
September 18, 2023
Learning the Most Common Terms When Shopping for Wigs
September 14, 2023