Best Wigs | Best Sellers: 7 Favorite Short Wigs
This is a unique trendy style with a perky edge to it. This one of a kind style is perfect for those that like beauty without much effort. The Millie provides short wispy bangs and is feather cut to perfection. The innovative design and high-quality fiber makes this item one of the best sellers we have to offer.
2. Reese Synthetic Wig by Noriko
This sassy layered bob has a side-swept fringe. Together, they perfectly frame the face and give you a flattering look. The Reese is a straight sleek style with an overall equal length. The textured layers provide for an adventurous look.
3. Voltage Synthetic Wig by Raquel Welch
Suitable for Oval, Round, Diamond, Heart & Oblong shaped faces. Short, barely waved all over layers mean this stunning, no fuss salon cut can be worn full, smooth, or somewhere in between! The Memory Cap Features the latest in unique, state-of-the-art wig technology, the Raquel Welch Memory Cap replaces the wide stretch lace used in most of today's wigs with a thinner, more resilient stretch material that actually molds to the shape of the head for a lighter, more secure fit.
4. Embrace Synthetic Wig by Raquel Welch
Long layers that fall to the shoulder define this soft feminine cut. Wear it curly, barely waved, or whatever way suits you. Tru2Life synthetic hair makes your styling options limitless! Tru2Life heat-resistant fiber can withstand heat up to 180 Celsius. (Low setting recommended.). From loose, soft waves to dramatic curls. What can't you do with your hair?! This gorgeous style is bound to get all eyes on you.
5. Cameron Synthetic Wig by Rene of Paris
This irresistible bob is characterized by its fullness and sleek texture. This straight bob comes along with a subtle wispy fringe that you can wear straight across or side-swept. This texturized style gives you comfort and is lightweight without having to compromise fullness and volume. Straight from the Hi-Fashion collection, Cameron is the best seller for Best wig outlet.
6. Judi Monofilament Synthetic Wig by Jon Renau
This textured wig comes along with a side-swept bang. The feathered layers cut into this polished silhouette add the perfect amount of volume and fullness. Judi is heat defiant which means you are able to style it with low heat. The 100% hand-tied cap with a monofilament top provides ultimate comfort without having to compromise style.
7. Maxine Skin Part Synthetic Wig by New Look
This long bob comes equipped with a skin part to enhance that natural look and feel. Made with the top quality synthetic fiber, no one will ever be able to know that you are wearing a system! This gorgeous classic style is a great fit for anyone looking for a modern style.
---
---
Also in Best Wig Outlet Blog
6 Tips for Wearing a Wig in Summer or Hot Weather Conditions
September 25, 2023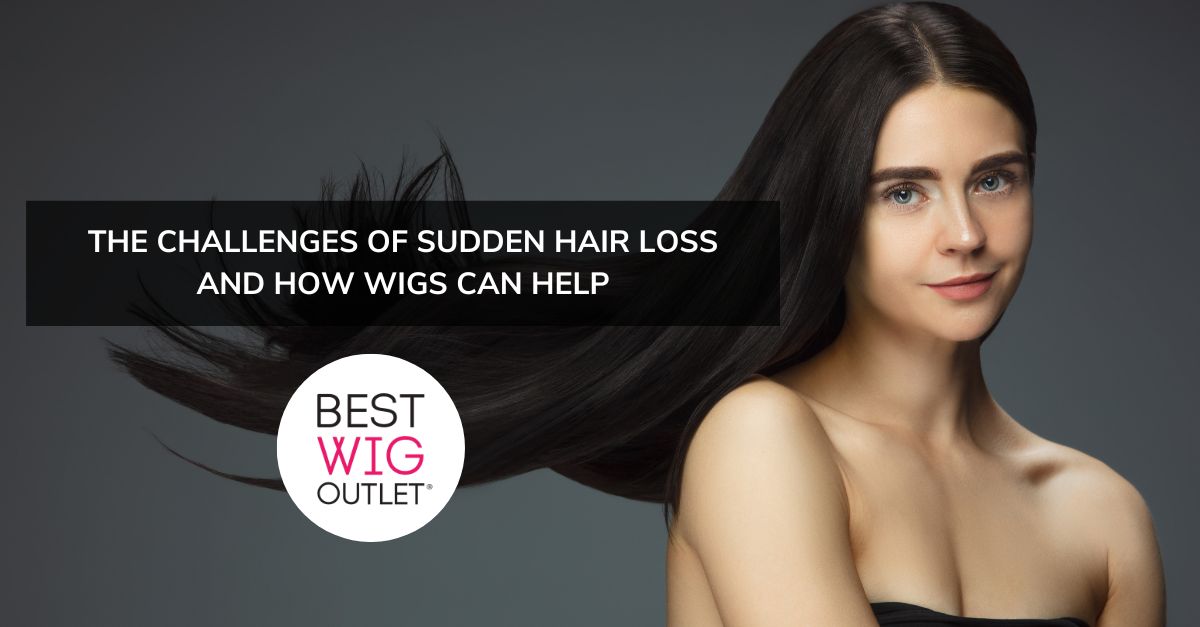 The Challenges of Sudden Hair Loss and How Wigs Can Help
September 18, 2023
Learning the Most Common Terms When Shopping for Wigs
September 14, 2023