Best Hair Pieces and Hair Pins for This Summer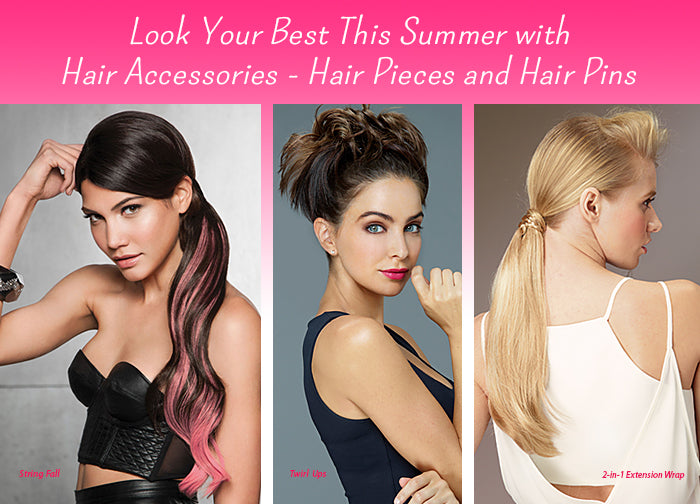 Ladies, summer is finally here and it's time to start accessorizing for that vacation you've been planning for months on end.
These additional touches to your looks will have heads turning and people questioning where you came up with these jaw-dropping ideas.
There are so many fun and creative ways to include that something extra to your wardrobe.
When it comes down to preference about the best hair accessories, it's really up to you to decide what looks best on you and most importantly what suits your personal style.
Sometimes you really need to think about the outfit you want it to flow with. If you already have a particular dress or top in mind that you would like to find something for it to match, take the article of clothing with you when you venture out to go shopping so that you can get as to the detail or color match as possible.
Because we all know, everything coordinates in the fashion world. The fun part is shopping and dressing up your outfits and hairstyles with diverse frills for every outfit you have in that closet of yours.
One of the best ways to make a simple style look more elegant and will help you to fasten, clip, or gather up the hair either in ponytail style or half up manner. Just use a barrette instead of an elastic hair tie to show off that lovely face of yours.
You can even acquire a harmonizing accessory to suit your outfit(s), even those that are made from a variety of materials such as wood, and lots of shapes and colors. You can even use seashells as a cute extension to your vacationing wardrobe!
Why not have some fun under the sea in the sand? There is an outsized variety of colors, shapes, sizes, and styles of barrette that are available to you in stores or even online.
All it takes is just gathering your hair into a ponytail and tease the hair under the barrette to hold it firmly in place then snap it closed at the nape.
An absolute favorite and a classic hair accessory is nothing but of course the bobby pin. Being more so on the convenient rather than adding glam to your outfit, the bobby pin is a savior for any girl! The bobby pin is the ideal technique to cut back on those unwanted stray hairs or to fix a tricky hairstyle in places such as buns or braids.
The great thing about these magical fixer-uppers is that you can buy them anywhere! Not only that, but, you even have the ability to 'camouflage' bobby pins to go with your hair color (brown or blonde) with the purpose of them being discreet and aiding in holding up a hairstyle that you've been watching videos on how to do it.
Or you can even simply use them as part of your hairstyle's accessories by opting for a bobby pinwheel in your bun. There is even the option to bedazzle your pins with a jewel on it, patterned or a bright color for those of you who like to stand out in the crowd.
Who doesn't love some ribbons in their hair? You can add some fun vibrant colors or more earth tones to go with whatever outfit you decide on. If you prefer a more laid back ribbon, rather than the ones with wire fitted through them, just a loose ribbon would give you an elegant twist to any hairstyle of your liking.
The wired ribbons have the ability to end up looking too stiff and cheap. Unless that's what you're looking for, maybe for a sporting event, then go for it! A simple ribbon can be great to tie around a bun, weave through a braid, or simply wrap around the front of your hair.
You can either keep it simple and elegant or spice it up and make it fun! The great thing is that there are more than enough ribbons to go around on the market in all shapes, sizes, colors, and patterns.
Here we have lastly when you're in doubt, why not just add some spring pedals to your hair for an instant hair switch up. Everyone can wear this lookup or even dress it down depending on what occasion you decide to do this look for.
There are tons of fake flowers you can buy already attached to clips, pins, on headbands, and fixed to hair ties. Or there are a couple of DIY ideas that are floating around out there that might suit you better if you make it yourself.
They can brighten up any day or night look with such ease, and they look "oh-so" chic. There is never a time where this look can go wrong with a little spring in your hair to take with you everywhere you go.
These ideas listed above are just some of the hair accessories that you could be stocking up on to get your accessory supplies started for that coming up to a music festival or pool party.
Once you have finally found an accessory you think could you could work, simply place it up to your head and look in a mirror before you make the purchase.
Now, just because you like how it looks doesn't mean it'll look the best on you since there are some accessories that suit certain face shapes more so than others do. An example of this would be, if you have a small, heart-shaped face, a massive flower may overwhelm the overall look you're going for.
Not only does this apply to your facial shape but it also applies to your hair type. Depending on whether you have short or long, fine or thick hair should depend on the type of hair piece as well.
---
---
Also in Best Wig Outlet Blog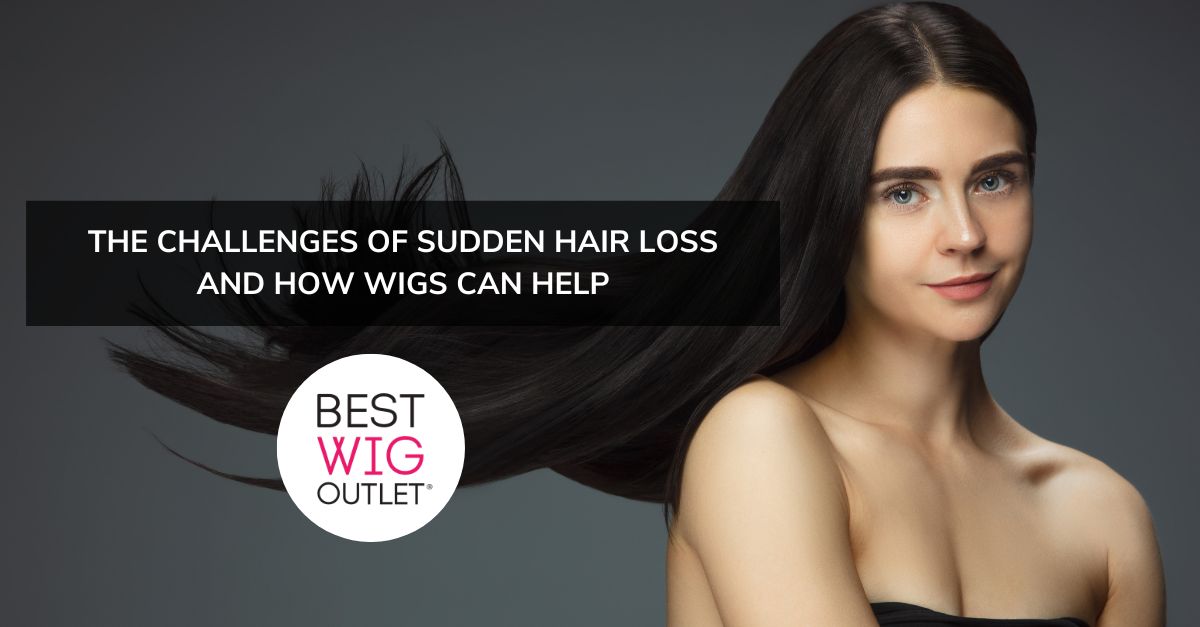 The Challenges of Sudden Hair Loss and How Wigs Can Help
September 18, 2023
Learning the Most Common Terms When Shopping for Wigs
September 14, 2023
How to Make the Color of Your Human Hair Wigs Perfect?
September 12, 2023