Are Front Lace Wigs the Ideal Choice When Attending a Wedding?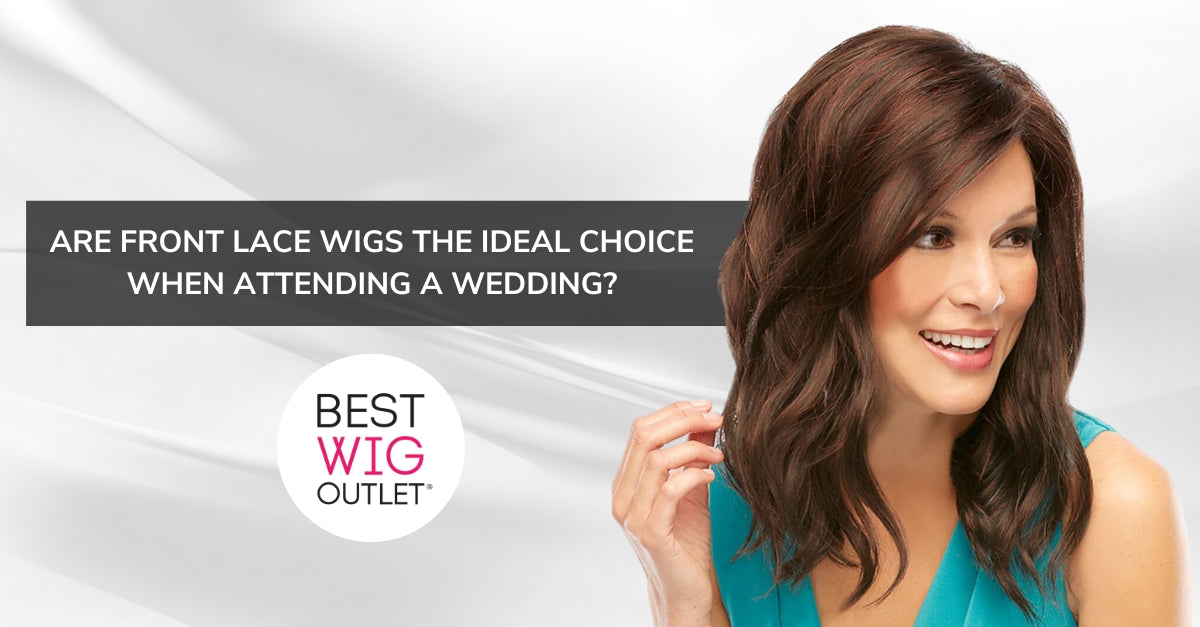 Front lace wigs can be worn on any occasion. So yes, you can wear them if you are attending a wedding. But you need to find a wig that matches the occasions you are attending. Keep in mind that these wigs are available in different styles and lengths. 
Are
Front Lace Wigs
a Versatile Choice? 
They have gained immense popularity in recent years because of their natural appearance and versatility. They are constructed with a sheer lace material along the front hairline. Thus, they allow for a natural-looking hairline and the illusion that the hair is growing directly from your scalp. 
Realistic Appearance 
They can mimic the look of your natural hair. Thus, they make it nearly impossible to distinguish between the wig and your real hair. This ensures a flawless and natural appearance, which is perfect for special occasions like weddings. But make sure that you are wearing high-quality wigs. 
Style Versatility 
These wigs come with the flexibility to part your hair anywhere along the lace front, giving you the freedom to experiment with various hairstyles. Whether you prefer sleek and straight, glamorous waves, or an updo, they can adapt to your chosen style. Then again, it still depends on the quality of the wigs. To make sure that you are wearing premium wigs, make sure to only shop them at Best Wig Outlet. 
Long-Lasting 
High-quality front lace wigs are durable and can last for a long time with proper care. Hence, it is pertinent that you invest in a good-quality wig that can ensure that you have a reliable option for future formal events as well. 
How to Style Them for a Wedding? 
Choosing the Right Wig 
Start by going to the Best Wig Outlet online store and choosing a wig that matches your desired wedding look. Consider the length, color, and texture of the wig to complement your outfit and the wedding's theme. It is essential to choose a wig that makes you feel confident and beautiful. 
Prepping Your Natural Hair 
Before applying the wig, prepare your natural hair by braiding it or slicking it back. A wig cap can help secure your hair and provide a smooth surface for the wig to adhere to. At Best Wig Outlet, we often give out a wig cap when you purchase something. Thus, make sure to visit us regularly to spot such an offer.
Proper Application 
Carefully apply the wig. Make sure that it aligns with your natural hairline. Use adhesive or wig tape to secure the wig in place. Be patient during the application process to achieve a seamless look. 
Styling the Wig
Do it according to your preference. For a wedding, consider elegant updos, loose waves, or a chic half-up, half-down style. Use heat styling tools if necessary. However, be cautious not to damage the wig. 
Accessories
Enhance your wedding look with hair accessories such as hairpins, tiaras, or headbands that match your outfit and the wedding's theme. But in most cases, the wig is enough to help you achieve your best look. 
Final Touches 
Finish off with hairspray or styling products to ensure that your chosen hairstyle stays in place throughout the event. A spritz of shine spray can add a beautiful luster to your wig's hair. 
Style Versatility 
These wigs can indeed be an ideal choice when attending a wedding due to their natural appearance, style versatility, and durability. When styled and applied correctly, they can give you a polished and glamorous look that complements the occasion's elegance. 
If you are looking for premium quality
front lace wigs
, make sure to stop by our online store. Our wigs can also be an ideal solution if you are dealing with balding, alopecia, and hair loss.
---
---
Also in Best Wig Outlet Blog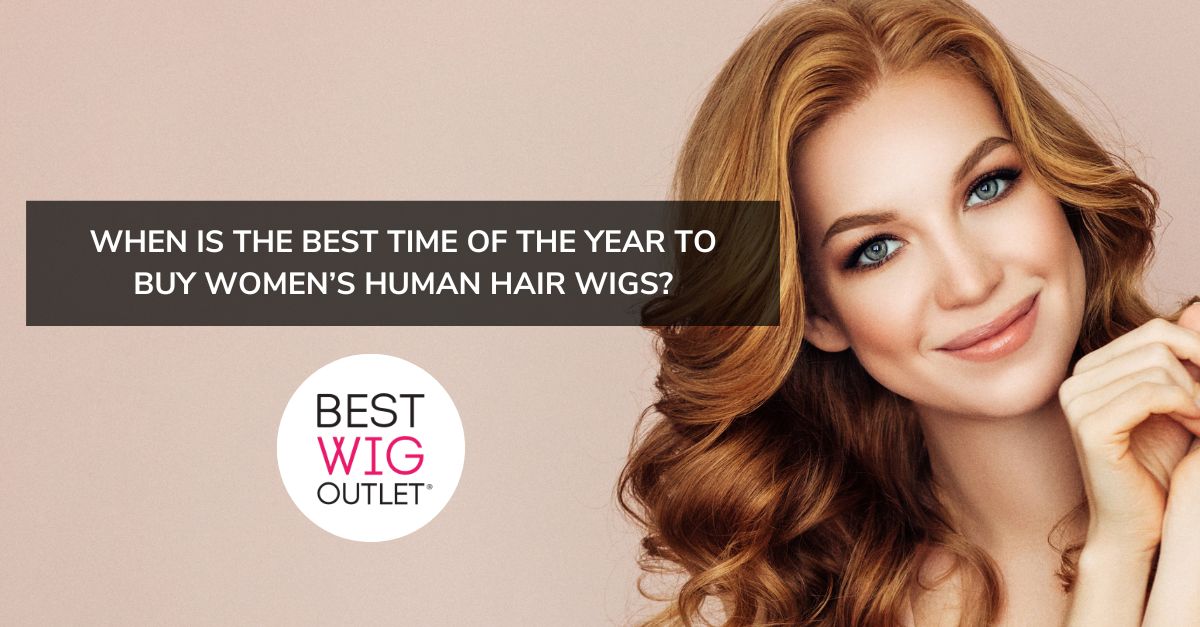 When is the Best Time of the Year to Buy Women's Human Hair Wigs?
December 08, 2023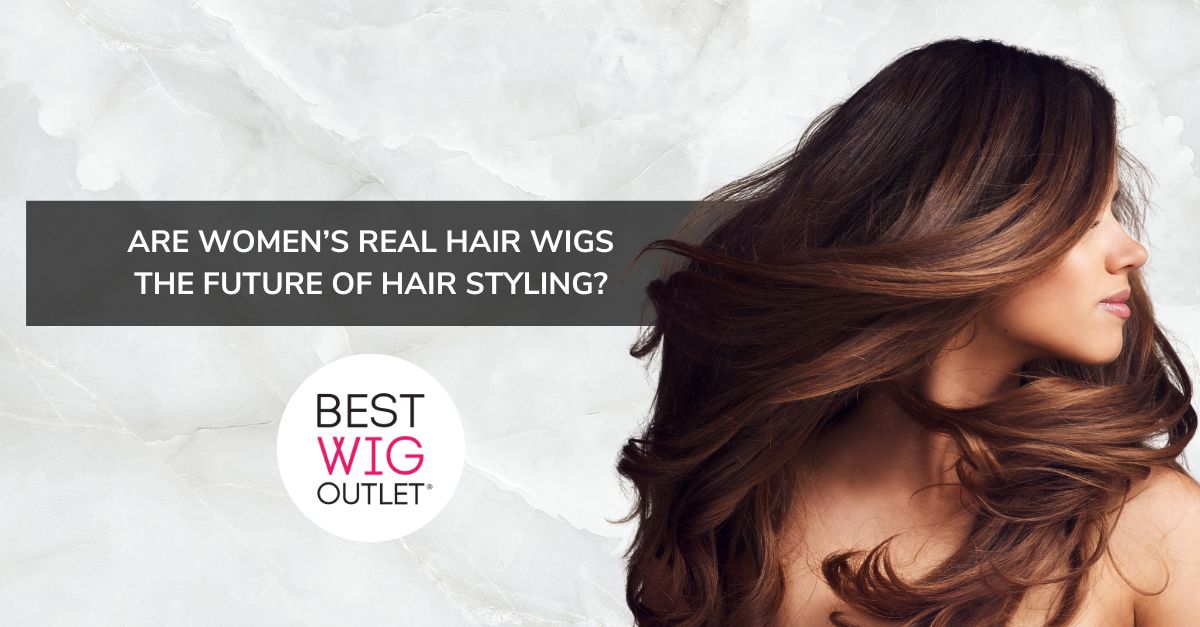 Are Women's Real Hair Wigs the Future of Hair Styling?
December 04, 2023