A Fresh NEW look includes BANGS!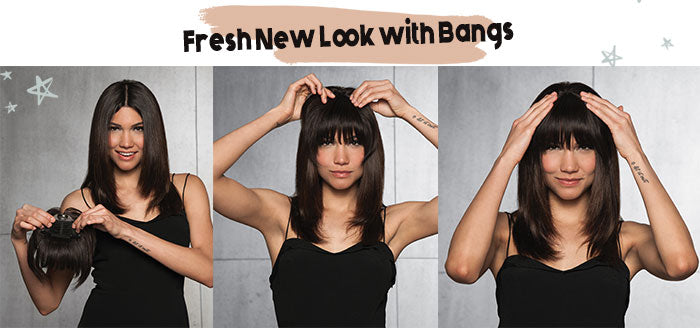 Bangs are a fun way to update your look in an instant! There's the fact that they are so much work to keep up with and maintain, and if you are interested in growing them out, they can take up to a year and a half. If you are at the salon and thinking on a change to go along with your style, and or thinking about bangs! But immediately, you stop and pass because it's too big of a commitment.
Clip-in bangs are a good option for those who have a hard time choosing just one hairstyle. A Fresh NEW look includes BANGS! An easy option for achieving a red carpet look or a single one night out. If you are feeling the mood for bangs, you have access to all of the fringe without any risk of damaging your own hair or disliking the final result of the bang cut. Before making any comments of "no they will not look real" allow yourself to try them out and see how pretty and realistic they can be. So be sure, to choose the right bang, apply them correctly, and style them as it says.
1. Pick a clip in bang.
You can purchase one at your local store or purchase it online. Of course, the decision of what to buy is yours but Best Wig Outlet offers a variety brand of great clip-in bangs starting at $28.00 dollars and they are available in Brunettes, blondes, and Red shades.
2. Part your hair down the center.
Parting it down the center helps you reduce the risk of your hair getting on your way when applying the faux bang. You can push your real hair behind the ear while you apply it.
3. Spray the clip-in bang with a little bit of dry shampoo.
The Dry shampoo takes away that unnatural shine and makes it look more like your own natural hair.
4. Move the clip-in bang back toward the crown of your head along your part.
You will need to keep moving the hair pieces back until the ends of the fringe line up where you want them to fall along with your eyebrows. This procedure will make it less detectable so when other people look at you they will not notice it.
5. Secure all clips from the underside of the faux fringe onto your natural hair so it stays in place.
The hairpiece will blend in easily into your haircut, make sure to brush the bang and secure/snap all the clips to avoid the piece from falling out or being noticeable.
Shop Online for A Fresh NEW look includes BANGS!
Hair Do Clip in bangs can change your style daily. They attached securely with 3 pressure sensitive clips. Clips are easy to snap, lightweight without causing damage to your existing hair. This bang has a weight of 0.75oz and great news you are able to use heat to style.
Without having to cut your hair, Estetica offers The Magic Bang II heat resistant bang piece. Within minutes your style has changed, this piece has a 3 x4.5 base and available in 12 colors.
This is a Human Hair Clip in Bang, is also considered as a volumizer. It gives you the bangs you have always wanted, but it will also give you that volume towards the back area.
Add a full fringe with the Add on Fringe Human Hairpiece by Wig Pro. This is a Full bang piece with a blunt cut and face-framing layers on each side. This piece also contains 3 pressure sensitive clips. Remy hair remains tangle free, heat can be used as well.
---
---
Also in Best Wig Outlet Blog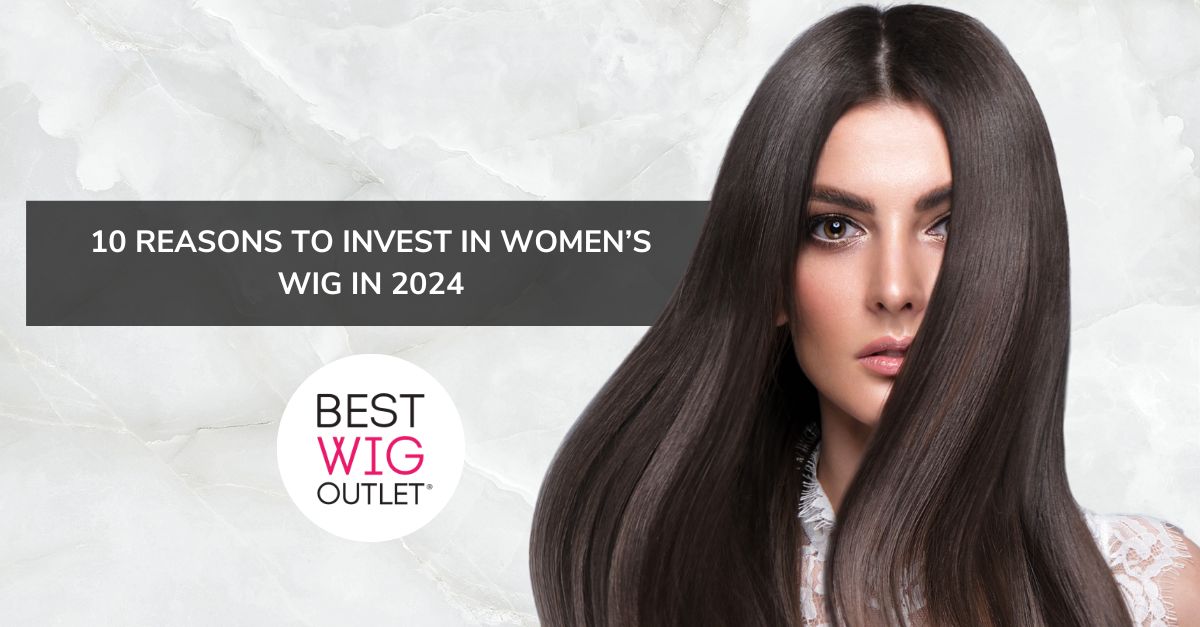 10 Reasons to Invest in Women's Wig in 2024
December 01, 2023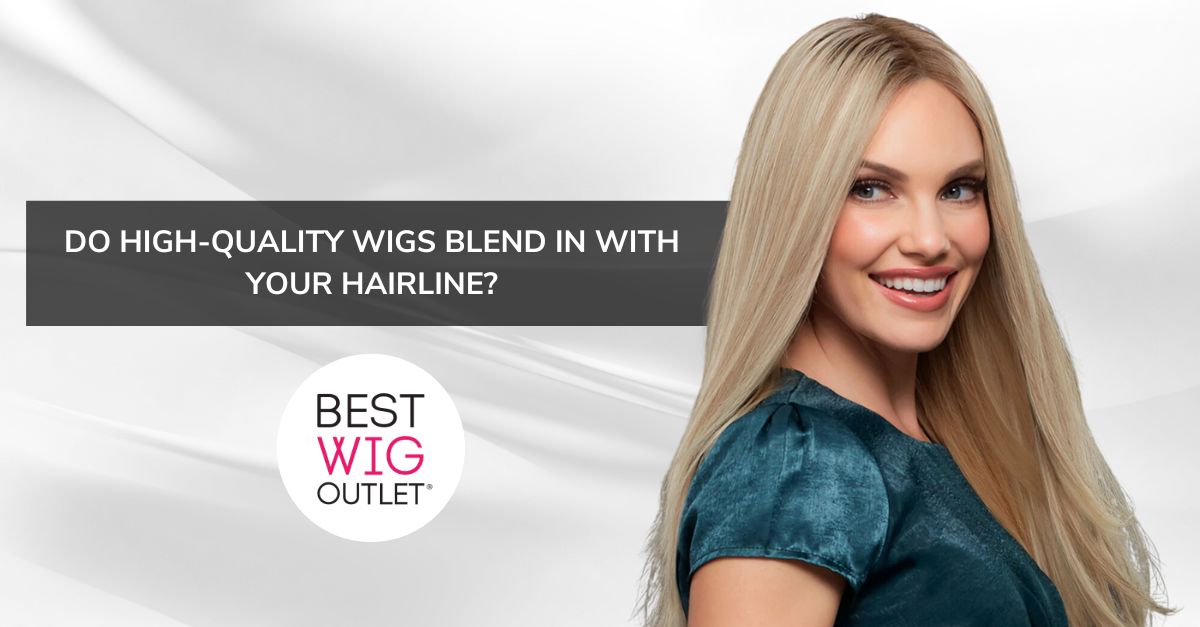 Do High-Quality Wigs Blend in with Your Hairline?
November 30, 2023