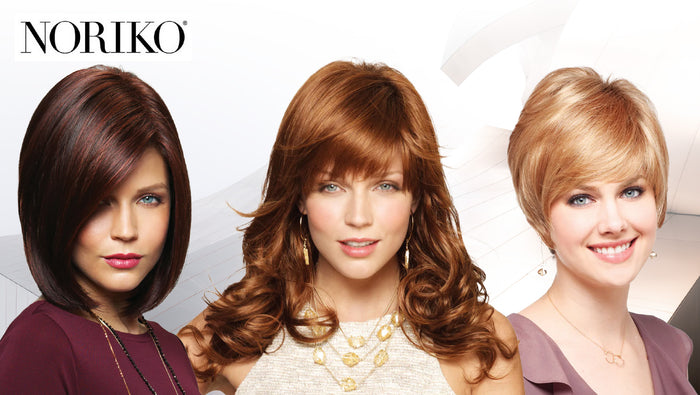 Fashionable and Sophisticated Women's Wigs
The world-famous Noriko collection was established in 1995 under Rene of Paris. Noriko wigs showcase innovative, ready-to-wear features along with Rene of Paris' hallmark airbrush and gradient color tones. The unparallel quality of multi-toned color technology and innovative artistry, handcrafted with the finest materials will give you the amazing look you deserve and want.
+

Cap Size
+

Hair Type
+

Length
+

Texture
+

Construction
+

Hair Style
The Noriko wigs collection offers women looking for stylish, comfortable, high-quality wigs that fit the sophistication and fashion needed for the everyday life of the modern woman. From chic bobs to long layers, Noriko gives you the hair style and color you need, whether that's going into the office or going on a date night with your significant other.
In the Noriko wig collection, you'll find a large selection of women's wigs, hair toppers and wiglets with either lace front or monofilament caps and styles.
The life of the modern woman is a busy one and you don't have the time to always be worrying about a hairstyle that isn't comfortable or stylish. With a wig from the Noriko collection, you can rest assured that your hair style is comfortable and fashionable no matter what you're doing whether it is a night in or a night out.
Browse the Noriko wig collection at Best Wig Outlet to help you get that perfect modern, stylish hair style you're looking for.