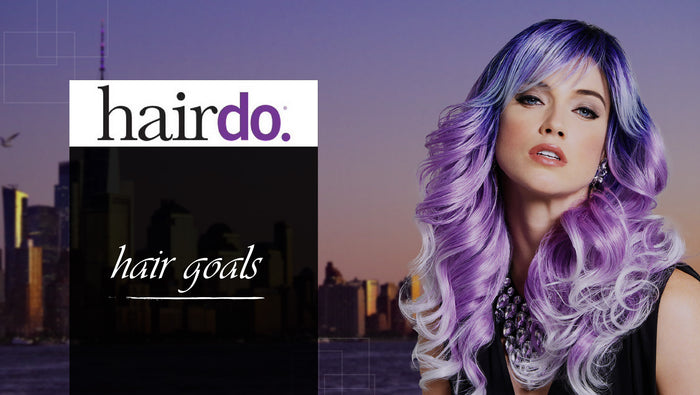 Hairdo hair extensions and wigs come in a variety of clip-in hair extensions, hair toppers, wiglets, character wigs and ¾ wigs in European styles as well as wigs for costumes. Each hairpiece is made of synthetic hair for easy maintenance and durability.
+

Cap Size
+

Hair Type
+

Length
+

Texture
+

Construction
+

Hair Style
Cap Size
Hair Type
Length
Extension Length
Construction
Hair Style
Enhance Your Look with Long Locks
Adding length to your natural hair with a clip-in hair extension or getting along women's wig can dramatically change and enhance your look. Long hair also opens up additional hair style possibilities that you would not be able to achieve with shorter hair. Whether you're looking for a nice, everyday look, something special for a date nights or wedding or something fun for a Halloween or costume party, Hairdo Wigs has what you're looking for in its variety of wigs for women, ¾ headband wigs, blue clip-in hair extensions or lavender hair extensions, the perfect wig including lace front wigs, and hair toppers and wiglets. Additionally, Hairdo Wigs also sells wig color rings to help you find the right wig color for your desired look.